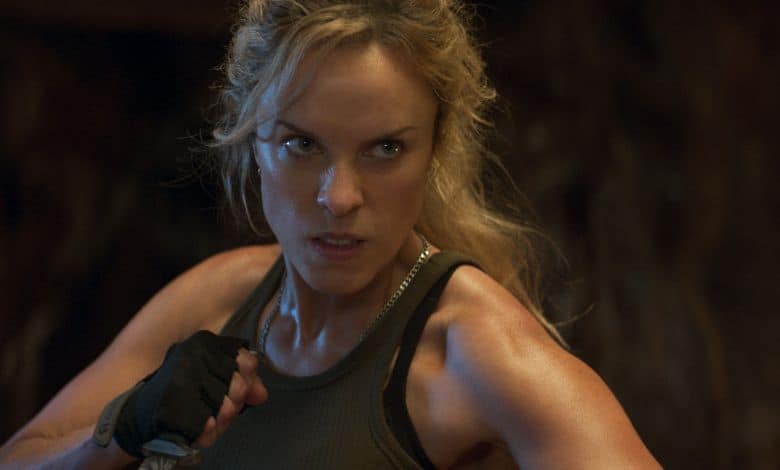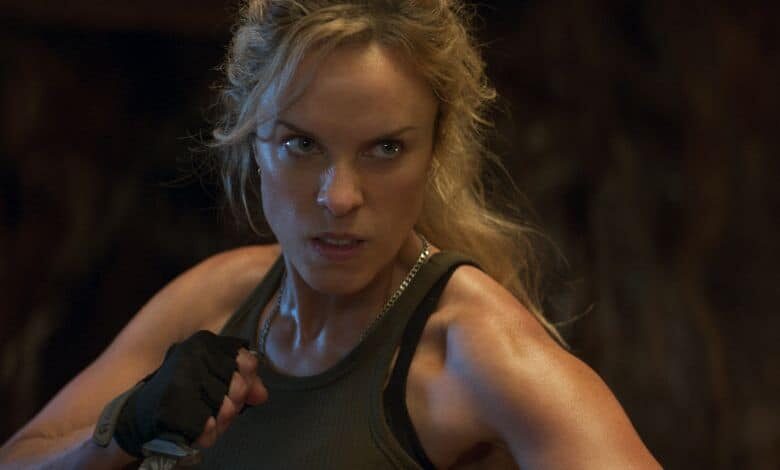 The new "Mortal Kombat" is a popcorn movie, but it's a high caliber popcorn movie, made with skill and enjoyable from start to finish.
While the fondly remembered and exuberantly goofy 1995 film was an example of the kind of top-tier genre output from New Line Cinema, so is the remake.
The studio may be owned now by Warner Bros. and no longer an independent entity, the new "Mortal Kombat" is a reminder of New Line's 1990s brand of f/x-heavy but enthralling, R-rated escapism for grownups, like "Dark City" and "Blade" (both 1998).
MORTAL KOMBAT Trailer (2021)
Once again, the plot concerns an all-or-nothing fighting competition in another world, which is overseen by the good Lord Raiden (Tadanobu Asano) and the evil Shang Tsung (Chin Han).
A Mixed Martial Arts fighter named Cole Young (Lewis Tan) joins franchise favorites Sonya Blade (Jessica McNamee) and Liu Kang (Ludi Lin) to battle opponents who, for example, have shark-like teeth, four arms or can kill you by freezing you.
The new "Mortal Kombat" is gritty, deadly serious and emotionally charged enough to engage not just audience bloodlust. There's actually a long build up to the fight scenes, which wasn't the case with the original, in which a fight would break out roughly every 10 minutes.
I won't describe it or divulge plot details, but the final fight scene is thrilling and everything one would want from a "Mortal Kombat" movie. Because of the emotional stakes established in the opener, the climactic battle is especially satisfying.
Mortal Kombat Movie Clip - Welcome Back (2021) | Movieclips Coming Soon
Whereas the '95 "Mortal Kombat" provided a launching pad for director Paul W.S. Anderson (who followed it up with "Event Horizon" and many other successful films), debuting director Simon McQuoid also uses this opportunity to demonstrate his confidence with such a demanding film.
The cinematography was made for the big screen, as director of photography Germain McMicking (he shot season three of "True Detective") gives the South Australia landscapes a grandeur that suggest David Lean with a hint of the fantastic.
Helping things considerably is an excellent opening sequence (with shades of Kurosawa and the story of Moses!), a gentle sense of humor (someone notes that "Kombat" in Mortal Kombat is spelled incorrectly) and characters who are thinly developed but well played.
The performances won't be remembered during Oscar season, but the cast is appealing, and, in a surprising display of restraint, no one goes over the top.
Character actor Josh Lawson easily steals the film with his boisterous turn as Kano. I also liked Tan as Cole Young and McNamee as Sonya Blade, though I wish the soulful Hiroyuki Sanada (a standout in "The Last Samurai") had a bigger role.
Joe Taslim is a charismatically evil Sub-Zero and Asano as Lord Raiden is a big step up from prior actors Christopher Lambert and James Remar in the role. However, I greatly missed the indispensable Cary-Hiroyuki Takagawa as Shang Tsung.
Mortal Kombat Cast React to FATALITIES and Who They Want in the SEQUEL
This is a hard-R take on the game and in no way appropriate for kids. The gore and profanity are non-stop, a decision that aims to make this an option for older audiences with nostalgia for the arcade game and the original film.
In full disclosure, I was never a fan of the "Mortal Kombat" arcade game. Truthfully, I preferred "Street Fighter" and especially "Mike Tyson's Punch-Out" (a different kind of fight game but still very cool).
As an adaptation of the 1992 Midway game, its nonsensical and consistently logic-free (perhaps "logic-lite" is a more accurate and generous description of the screenplay). The comparisons to the '95 version are favorable, though this is the better film.
While the remake is an improvement on the prior cinematic incarnation, that's in no way a dismissal. The 1995 "Mortal Kombat" is silly but kinetic, with a script that keeps things always moving and justifies its existence by expanding the story enough to incorporate the expectations the video game established.
Mortal Kombat (1995) Official Trailer - Action Movie HD
Aside from Takagawa's bravura villainy and Lambert's goofy charisma (complete with unmotivated laughter), the performances are, at best, robotic. However, it delivers where it counts: The Scorpion vs. Johnny Cage fight represents the best of the film's digital effects, tight edits and constant forward movement.
There are far dopier video game movie adaptations, but Anderson's movie at least never stops moving, exudes an MTV-ready aesthetic (lots of "extreme" camera moves) and, as C-level popcorn movies go, delivers the goods.
It has a soundtrack that still kicks and a healthy (if utterly juvenile) sense of humor. I recall watching the 1993 "Super Mario Bros." movie and feeling embarrassment, but that was never the case with the vintage, mid-90s "Mortal Kombat," a surprise hit at the time that is still cited as a rare video game movie adaptation that works.
Super Mario Bros 1993 - MOVIE TRAILER
The best video game movies ("The Last Starfighter" and the "TRON" flicks) are based on games that didn't really exist, allowing for more room to explore the gamer fantasy of true immersion and less with the forced worldbuilding (I'm looking at you, "Double Dragon").
I missed the frenzied, old school techno thumping of The Immortals' "Mortal Kombat" theme but the new version here that plays over the end credits is surprisingly good. Likewise, the movie overall, which isn't a cheap nostalgia grab but a solid piece of escapism, delivers plenty of jaw-dropping moments.
Honestly, it's hard for me to dislike a film with this line of dialog: "I have risen from hell to kill you!"
Three Stars