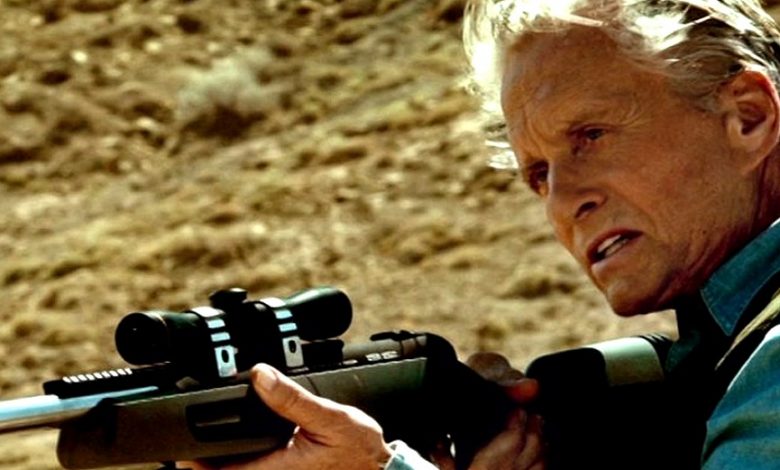 Some stars, like Will Smith, seek out the press to share their take on the Academy's lack of black nominees. Others, like Robert Redford, are asked about it by reporters eager for a juicy quote.
Speaking up on the subject, frankly, takes little courage … unless you're sharing a politically incorrect opinion. Then you're pressured to change your mind. Just ask veteran actress Charlotte Rampling.
Even stars whose own resumes lack diversity, like George Clooney, won't get pressed on the subject. Reporters seem too eager to keep the diversity narrative rolling.
It's why Michael Douglas is showing his peers what true courage looks like. Douglas received The Genesis Prize last year, awarded for his support for the Jewish people.
2015 GP Award Ceremony: Michael Douglas' Genesis Prize Acceptance Speech
.
Now, the Oscar winner is on a three-college tour on behalf of his religion. He's Jewish, and he understands what's happening around the globe. Hatred against Jews is on the rise.
Seventy years after the Holocaust, anti-Semitism is again growing more virulent in Europe. From Toulouse to Paris, London to Berlin, Brussels to Copenhagen, Jews are being harassed, assaulted and even killed.
… According to Pew Research Center, by 2013, Jews were harassed in 34 of 45 European countries, and anti-Semitic harassment worldwide had reached a seven-year high.
That doesn't even factor in the rage felt in many parts of the Islamic world toward Jews.
Douglas' first college tour stop came Thursday at Brown University. Joined by former Soviet dissident Natan Sharansky, the actor shared his personal religious journey. He also fielded questions about his career, Israel and more at the University's Salomon Center.
Meanwhile, anti-Israel protesters gathered in the building's lobby repeatedly chanting so loudly the noise bled into the auditorium. The student protesters also shouted at attendees as they entered the building.
Throughout the demonstration, Ashley Ferranti, assistant dean of student support services, reminded students of the University's guidelines for staging protests. She also offered to provide further support for students who had missed class to be involved in activism or who were upset by the evening's events.
The protesters had hoped the event would be canceled, calling it "propaganda." Inside, the veteran actor used his time to share his late-in-life embrace of Judaism.
Douglas, the son a Jewish father and Anglican mother, once accompanied his father, Kirk Douglas, on a film shoot in Israel in 1964, he said, but did not formulate a strong desire to connect with Judaism until he became exposed to the emerging spirituality of his son Dylan, who asked to have a Bar Mitzvah.
"Dylan had brought a spirituality to our family," he said. "We were really touched and it made a difference in our lives."
It doesn't take courage to pile on against the Academy Awards' selection process, particularly if you're on the side of the approved groupthink.
Douglas' current college tour takes courage.