Industry News
Opinion
Does George Clooney Have a Diversity Problem?
The Oscar winner is a progressive hero, but his films hardly reflect America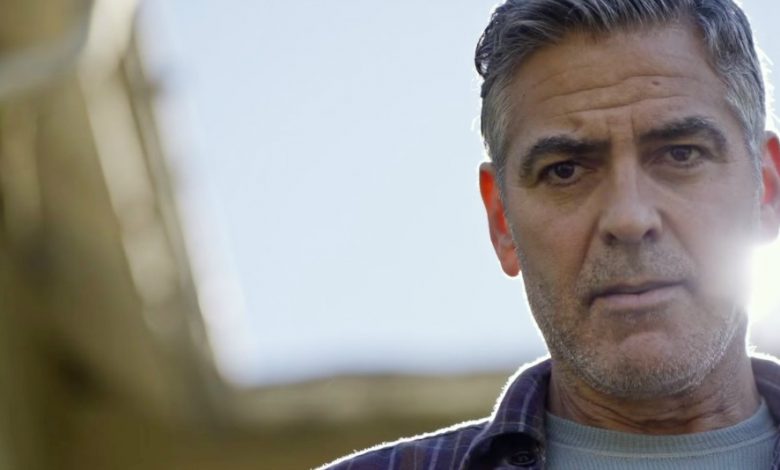 Never stand between George Clooney and a progressive cause.
The "Hail, Caesar!" star piled on the #OscarsSoWhite social media debate this week. The hashtag outcry came after Thursday's Academy Awards nominations were announced. Once again, no people of color were included in any of the best actor categories.
Minorities were similarly excluded from other key races like Best Screenplay and Best Director.
Will Smith Explains #OscarsSoWhite CONTROVERSY
Clooney couldn't hold his tongue on the matter. He told Variety it's time for change.
"I think that African Americans have a real fair point that the industry isn't representing them well enough. I think that's absolutely true … But honestly, there should be more opportunity than that. There should be 20 or 30 or 40 films of the quality that people would consider for the Oscars. By the way, we're talking about African Americans. For Hispanics, it's even worse. We need to get better at this. We used to be better at it."
Clooney also slammed the industry for its track record regarding women in critical roles in front of and behind the camera.
The handsome star isn't just an actor for hire. For more than a decade he's been directing a series of high-profile films. Directors have a critical say in who appears in a project. They huddle with casting directors to bring the roles to life.
RELATED: Movie Critic Confessions: Film's Other Diversity Problem
Consider the following Clooney-directed projects (the actor also produced two of the films below). How many people of color do you see?
"Confessions of a Dangerous Mind" (2002) – Stars Sam Rockwell, George Clooney, Julia Roberts, Drew Barrymore, Maggie Gyllenhaal and Rutger Hauer. Written by Charlie Kaufman.
"Goodnight, and Good Luck" (2005) – Stars David Strathairn, Robert Downey, Jr., George Clooney, Jeff Daniels, Patricia Clarkson, Frank Langella, Written by Clooney and Grant Heslov.
"Leatherheads" (2008) – Stars: George Clooney, John Krasinski, Renee Zellweger, Jack Thompson, Wayne Duvall, Stephen Root and Jonathan Pryce. Written by Rick Reilly and Duncan Brantley.
"The Ides of March" (2011) – Stars George Clooney, Philip Seymour Hoffman, Paul Giamatti, Evan Rachel Wood, Marisa Tomei, Jeffrey Wright, Jennifer Ehle and Ryan Gosling. Written by Clooney, Grant Heslov and Beau Willimon.
"The Monuments Men" (2014) – Stars George Clooney, Matt Damon, Bill Murray, Jean Dujardin, Bob Balaban, John Goodman and Cate Blanchett. Written by Clooney and Grant Heslov.
Monuments Men - Official Trailer #2 - In Theaters 2/7/14
.
"Suburbicon" (upcoming) – The cast includes Matt Damon, Oscar Isaac and Julianne Moore. The dark comedy is written by Ethan and Joel Coen.
Those films feature only one person of color in all – Wright in "The Ides of March." None of the projects were written by women.
Some of the aforementioned films are set in the past, making it harder in some ways to add diversity to the on-screen presentations. That shouldn't stop Clooney from hiring a person of color to pen the stories, though.
No one is alleging Clooney harbors racist sentiments. Nor should they. His directorial canon does point to the complexity behind the subject in hand, not any animus toward people who don't look like him.
The industry does, indeed, overwhelmingly feature white males in the roles that matter most. The staggering figures don't lie. It's up to the industry's biggest celebrities to do more than pay lip service to Hollywood's diversity problem. They can help lead the change one movie project at a time.