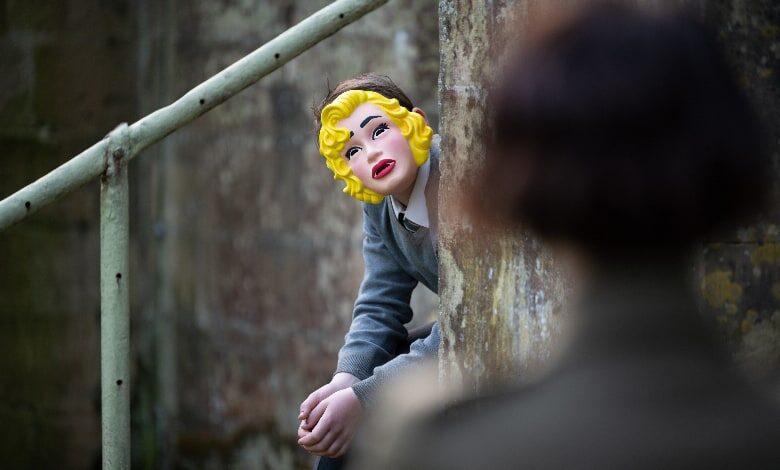 If woke horror had a Facebook status, it would be, "it's complicated."
Jordan Peele's "Get Out" packed progressive messaging between expertly delivered scares. "Antebellum," a laborious finger wag about slavery's legacy, offered a grab bag of lectures and dull shocks.
And "Fresh," Hulu's feminist battle cry, found a happy medium between the two.
The less said about the latest "Black Christmas," though, the better.
"Men" doesn't fall into any existing category, woke or otherwise. Yes, it's a treatise on how men subjugate women in relationships. And the male characters are alternately repulsive and cruel.
It's also the scariest movie in some time, a brilliantly assembled tapestry of regret that always puts the story first.
Always. That can't be said enough.
Men | Official Trailer HD | A24
Rising star Jessie Buckley plays Harper, a woman who relocates to a sprawling English mansion to get her life back in order. Her husband (Paapa Essiedu), fearing she was about to leave him, died under mysterious circumstances. Now, Harper wants some solitude to regain her sense of self.
Good luck.
Bizarre events stalk her attempt at emotional healing, from a home intruder to a vicar who needs a lesson in Counseling 101.
To say more would spoil the fun, although that's a curious word to describe director Alex Garland's fever dream of a film. Horror fans won't mind that description, of course.
"Men" is the scariest film in ages, a wildly unsettling ride that jettisons all the usual genre tics.
Jump scares? Not necessary
Villain lurking in the back of the car? Nope
Final Girl-style theatrics? Not even close
Buckley shines in a difficult role, one to be dissected by the usual suspects. She's a victim, no doubt, but she's also playing a brave woman ready to stand up to her fears. That dichotomy matters, and Garland's film pushes it to the breaking point.
Ben Salisbury & Geoff Barrow have scored the upcoming Alex Garland film "MEN"

MEN will be released in U.S cinemas on May 20th
To coincide we will be releasing the score on the same day

TODAY you can hear "The Church" from MEN on all digital platforms https://t.co/mLWRVUUzU9 pic.twitter.com/juzVfTmONU

— Invada Records (@invadauk) May 4, 2022
What does it all mean? That's likely up to each viewer, but the ambiguity doesn't soil the experience.
It doesn't take much brain power to see "Men" as pop culture's latest assault on the "patriarchy." Other than a vicar who leans too heavily into that theme, it's relegated to the richly drawn backdrop.
The mind behind "Ex Machina" and "Annihilation" is in complete control here, and even when you quibble with some choices it's hard not to get swept up in this nightmare. The surest sign of Garland's command? He introduces an audio snippet early in the film, and then circles back to it in ways that are creative and monumentally chilling.
That's a master at work.
RELATED: 16 Cool Horror Movies on TUBI
Rory Kinnear plays the mansion's owner, and he brings a clumsy sense of chivalry to the character. Even here, though, we can't say much more about the actor's work for fear of spoilers.
Just know he'll help scare you, over and again.
The film's third act feels like Sam Raimi tapped Garland on the shoulder, whispering how body horror is all the rage these days. That's just part of the finale, one which isn't easily forgotten.
"Men" is like nothing you've seen from the horror genre before, and that alone is reason enough to recommend the year's best horror movie, so far.
HiT or Miss: "Men" is unnerving and raw, an original tale that upends our expectations from start to finish.