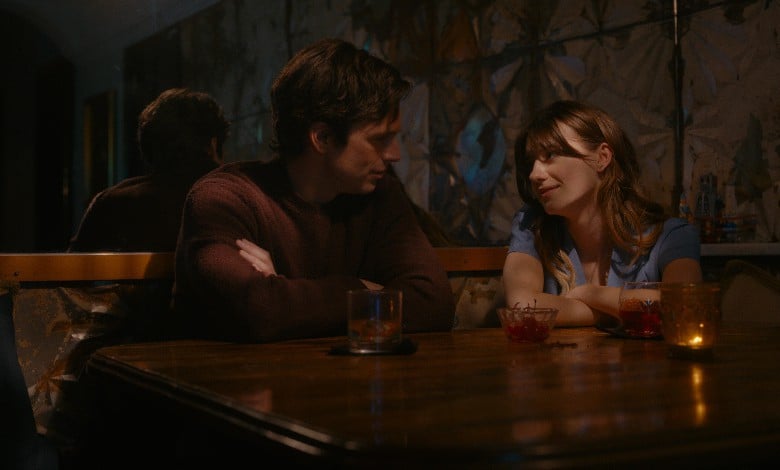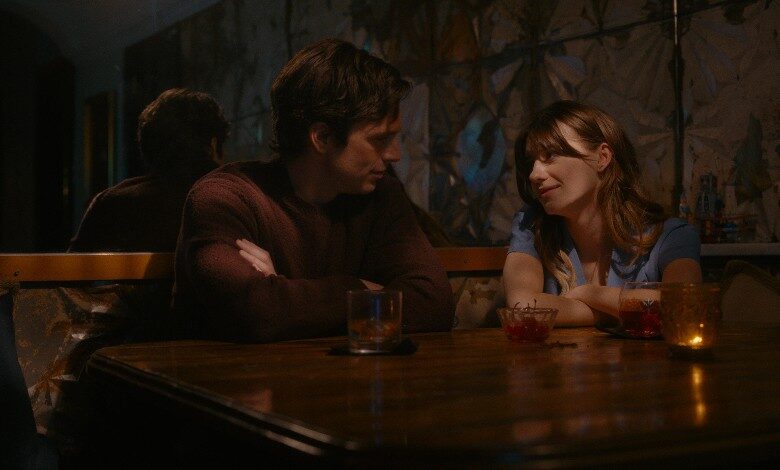 Too many horror films in the post-"Get Out" era lead with their activism.
Think "Candyman," "Antebellum" and the recent "Master" as solid examples. Race is front and center in all three, but they lack the nuance, and expert craftsmanship, that Jordan Peele brought to his breakthrough 2017 hit.
It's easy to dismiss "Fresh," the Hulu film with feminism baked into its DNA, as another woke horror romp. If you did, you'd be mistaken.
FRESH | Official Trailer | Searchlight Pictures
Yes, the core story is packed with feminist themes. We follow a frustrated singleton named Noa (Daisy Edgar-Jones) exhausted by the dating scene. Thank you, toxic males, like the one she meets as the film opens. He's alternately evolved and rude, scooping up her leftovers while insisting she pay her fair share.
Can you blame Noa for wanting to ditch dating entirely?
Along comes Steve, and her worldview shifts. Sebastian Stan gives Steve a quiet charisma, along with a sense of humor and that MCU-worthy mug.
Could he be The One … or at the very least Noa's oasis from the usual shmoes?
RELATED: Daily Wire Goes Hollywood with Feminist Twist
It isn't to be, alas, as the trailer indicates. It's darn near impossible to discuss "Fresh" without getting into some spoiler trouble.
Steve has a secret, and it's one that puts Noa in jeopardy. It's how she fights back, though, that reveals the battle between the sexes in an invigorating way.
The film arrives with some overtly woke theatrics. Noa's best galpal is Mollie (Jonica T. Gibbs), a black lesbian brimming with girl-power platitudes. The Noa/Mollie bond still feels real and lived in, and Mollie isn't just a throwaway character.
That matters.
View this post on Instagram
Steve has a distinct physical advantage over Noa. It's something men don't have to worry about when they enter a new romance.
"What if I get hurt … or can't defend myself against this person who seems so very nice?"
"Fresh" is so alive, so pulsing with smart horror beats that you're not focusing on the feminism up front. It's there, oh yes, but you're involved in Noa's predicament as well as other characters you get to know along the way.
That feminist streak lurks in the background, enriching the thrills and occasional gore. Yes, "Fresh" has some ghastly bits, but it's what the film implies that's more revolting.
We end up caring so much for Noa that the third act's activism isn't an intrusion. It's welcome.
Screenwriter Lauryn Kahn can't help but drop a few lines addressing larger cultural issues. Most arrive right on schedule, and even an Alpha Male like Al Bundy might cheer them on.
If you're gonna pack a lecture, make it land.
Still, "Fresh" isn't here to wag its finger at you. It's more restrained than the recent "Take Back the Night," another feminist horror film that occasionally succumbs to messaging.
Take Back The Night - Official Movie Trailer (2022)
The horror genre routinely invokes larger issues, often with potent results. Look no further than zombie auteur George A. Romero, who wove progressive themes about race, commercialism and more into his "Dead" features.
Even the "Conjuring" franchise works as a love letter to both marriage and God.
"Get Out" made it hip to integrate social awareness into the genre. Had Peele leaned harder into its racially-charged messaging the film wouldn't have left such an impact.
Peele got the formula just right, but that technique takes finesse. "Antebellum" went 0-2, delivering neither thrills nor effective messaging.
Cave is doing a limited press rollout for the film, and her comments don't devolve into the kind of virtue signaling most stars deliver these days. Consider recent press push by Zoe Kravitz, framing herself as a victim while starring in the year's biggest film.
Cave focuses on the performances, delivering the right amount of gore versus what the story suggests and other factors. She's not auditioning for Hollywood acceptance. She's digging into the nuts and bolts of her very first feature.
It's a sign she has a very bright future, and a warning for those eager to use their next film as a cinematic soapbox.
Watch what Peele and Cave do before yelling, "action!"