Lists
The 16 Best Horror Movies on Tubi
The versatile, and free, platform serves up shock classics and sleeper gems alike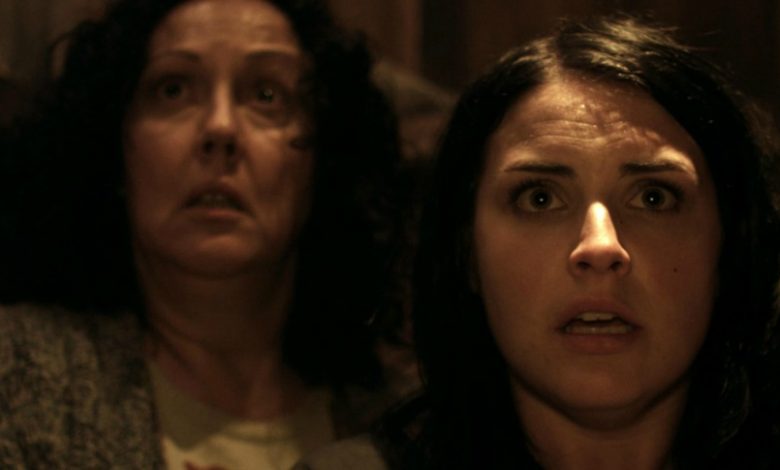 The streaming revolution is a boon to the consumer, but it comes with a hefty price tag.
Most can't afford a subscription to every new and existing platform. That leaves a crush of alternatives, which offer films and TV shows for free – with one simple catch. You'll have to endure commercials along the way, just like the TV of yore.
Platforms like Tubi make that an easier pill to swallow.
The commercials on the free streaming service are modest and short. That leaves more time to enjoy your feature presentation. Horror fans have an added bonus. Tubi delivers both classic fare and newer genre treats. Consider this list of the best horror movies on Tubi the next time you need a scare.
Just be warned. Tubi offers a lot of horror titles from which to choose.
"Jeepers Creepers"
There's a reason this 2001 movie spawned multiple sequels. The film follows a pair of bickering siblings (Justin Long, Gina Philips) whose car is nearly run off the road by a rampaging trucker. The two keep bumping into that truck, later spotting its driver stuff what appears to be dead bodies into a half-buried pipe.
Jeepers Creepers (2001) - Official Trailer (HD)
Their investigation ensnares them into the Creeper's plans, part of a cycle of demonic slayings. Warning: The film's ending is a letdown, but everything up to that point, including the title character, is worth your while.
"The Descent"
Director Neil Marshall followed up with his lo-fi 2002 thriller "Dog Soldiers" with this instant classic.
Six strong, independent women challenge themselves by exploring a little-known case. They're armed to the teeth with the best climbing gear around and fit enough to tackle almost any challenge. They never expected to find scores of milky white creatures hungry for their flesh, though.
The 2005 film has it all – interesting characters, great practical effects, gargantuan scares and surprises at every turn. It holds up to repeat viewings, too, and while the sequel isn't as good as the original it's worth a look.
"Slither"
Horror comedy works best with actors nimble enough to handle both genres. It's precisely what director James Gunn gathered for this 2006 splatterfest. Think Michael Rooker, Elizabeth Banks, Nathan Fillion and Jenna Fischer.
Slither (2006) - Official Trailer (HD)
Just be warned. Gunn isn't afraid to ratchet up the gore, blood and just plain disgusting FX. We later learned about his dark sense of humor from "The Suicide Squad." Here, he wallows in genre excess while letting us in on the joke.
"Frozen"
Let go any thoughts of Olaf the Snowman. This "Frozen" follows three ski bums who get abandoned at the top of a lift due to a tragic set of miscommunication. Can they figure out a way down before they freeze and/or starve to death?
That set up limits the storytelling devices in play, but the solid cast lets you get inside the characters' shoes for 90 excruciating minutes. The question you can't help but ask? What would you do to save yourself in that situation?
"P2"
This underrated gem finds a young woman (Rachel Nichols) working late on Christmas Eve. Her plans to make the most of what's left of the night collapse when she finds herself alone in her building's parking lot.
Even worse? The parking lot attendant (Wes Bentley) has been watching her for some time and thinks tonight's the night to introduce himself – by any means necessary.
P2 (2007) Theatrical Trailer HD
The thriller banks on our collective fears of late night parking lots and the vulnerability many women face in the work place.
"Train to Busan"
It's only the best horror movie since "28 Days Later," even if the sequel proved one of the biggest letdowns in recent memory.
A father and daughter board a train bound for his estranged wife's home, but a zombie outbreak interrupts their reunion. There's a dash of progressive commentary here, but nothing can distract from the perfectly calibrated shocks that follow.
The zombie genre feels played out these days, witness recent installments targeting humor, meta commentary and even romance. This is old-school zombie fest will never go out of style.
"The Texas Chainsaw Massacre"
The one. The original. 'nuff said.
"The Taking of Deborah Logan"/"Willow Creek"
The found footage horror unofficial began with 1999's "The Blair Witch Project." The film's shocking success sparked a run of terrible follow-ups. Two spry exceptions – "Willow Creek" and "The Taking of Deborah Logan" – can both be found on Tubi.
The former finds director Bobcat Goldthwait searching for Sasquatch via a squabbling couple. The dialogue is far better than most found footage features, and the third act delivers precisely the kind of scares we crave.
Willow Creek Official Trailer 1 (2013) - Horror Movie HD
"Deborah Logan" would be better served as a traditional feature, but Jill Larson's creepy turn as the title character gives it depth and shock.
"Eden Lake"
Michael Fassbender is a household name today, partly thanks to his role as Magneto in the "X-men" saga. Back in 2008 he was a lesser-known Brit starring in one nasty thriller. Fassbender and Kelly Reilly play a couple attempting a romantic getaway in the woods. Their idyll is interrupted by local teens who, to put it mildly, need a habit beyond scaring strangers half to death.
The film becomes a tense, and blood-drenched fight for survival, one grounded by the excellent leads. Director James Watkins later wrote "The Descent Part II" and helmed the solid "Woman in Black" featuring Daniel Radcliffe. Neither film is as gritty, or unforgettable, as his feature-length debut.
"House"
The 1980s gave us horror classics ("A Nightmare on Elm Street," "Fright Night") as well as too many grade-Z duds to count. This 1986 shocker feels like the latter at times, but it always rebounds thanks to its slick horror-comedy packaging.
A likeable William Katt sheds his superhero tights to play a writer penning a book based on his Vietnam War experiences. To do so, he escapes to his late aunt's creepy house, one teeming with ghosts and nosy neighbors like George Wendt.
Norm!
"House" is surprisingly smart, leveraging generic FX, a few legit surprises and a broad sense of entertainment. The sequel proved forgettable, but anyone eager to feast on '80s horror fare are in for a treat.
"Thirst"
Sometimes a horror movie delivers precisely what you expect and nothing else, but it's still satisfying. Enter "Thirst," a 2015 thriller from director Greg Kiefer.
A group of dysfunctional types embark on a boot camp meant to make them better people. It ends up feeding an alien that slurps up its victim's fluids.
Can these campers survive the alien's hunger pains? Who will survive to the final frame?
Simple. Direct. Well executed, more or less. Yes, the horror bar is lower here, but creature feature fans will be pleasantly surprised.
"The Innkeepers"
We're living in an instant gratification age, thanks to our iPhones and Smart TV apps. We want it all now, if not sooner, to paraphrase Veruca Salt
Director Ti West has something else in mind. His slow-burn horror films are smart, sophisticated and eager to draw out the characters who will, eventually, find themselves in harm's way.
He does it again here, introducing us to two slackers (Sara Paxton, Pat Healy) tasked with overseeing a hotel at the very end of its run. Or theirs.
This 1979 thriller has it all!
Low budget!
A mostly forgettable cast!
Cheap FX!
So why can't we stop watching it?
It helps that Chuck Connors classes up the joint as a lonely roadside museum shill. Tanya Roberts adds some "Charlie's Angels"-level glamour. Best of all? That creepy score makes every kill count.
None of this should work, on paper, but almost every element does.
"Splinter"
Shea Whigham is one of the busiest character actors around. Director Toby Wilkins recognized his skills early on, casting him as the killer on the run powering this 2008 thriller.
Whigham's character teams with a lovestruck couple trapped in a convenience store by a monster lurking outside. That's it? That's all you need when the characters are as engaging as they are here, not to mention deeply flawed.
It's Survival 101 and Whigham makes his ornery character the one to watch from start to finish.
"Housebound"
This New Zealand import remains one of horror's best kept secrets. A rebellious woman (Morgana O'Reilly) is forced to live with her parents, again, after being busted by the police following a botched ATM robbery. She soon learns the house in question is haunted, and what follows is a delicious mix of frights and funny stuff.
Housebound (2014) Trailer
An American remake either got shelved or is in development hell. No matter. The original is an unexpurgated treat worth a Tubi stream.
BONUS: Free streaming services allow us to savor "so bad they're good" horror flicks, too. If that's more your speed, consider watching "Ice Cream Man" with Clint Howard, "The Sand" with a cameo by Jamie Kennedy and, worst of all, "Jack Frost" (1997 … AKA the one NOT starring Michael Keaton). They're all terrible, but you might laugh (a lot) before the end credits roll.