Industry News
Opinion
Megyn Kelly Slams Alicia Keys Over Paraglider Posts
Podcast superstar doesn't buy singer's explanation (and she's not alone)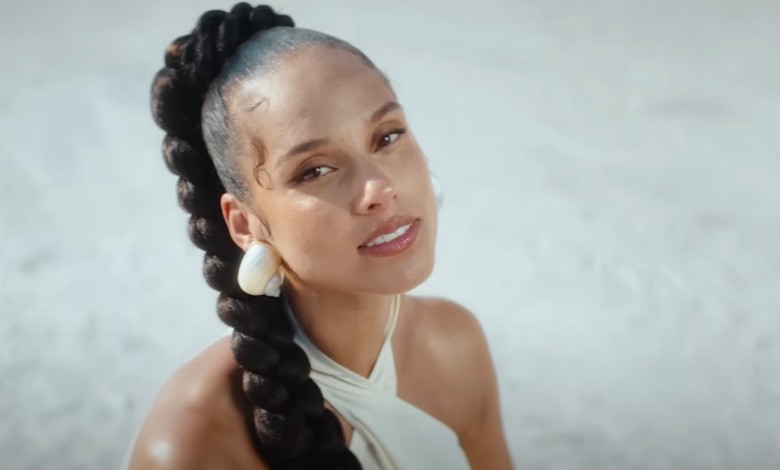 Alicia Keys isn't the first celebrity to hastily delete a social media post.
It happens all the time, especially with stars who seemingly live and breathe on digital platforms.
A recent example? Kylie Jenner deleted a pro-Israel post after Hamas sent wave after wave of terrorists into the Jewish state, killing more than 1,000 people.
Now, it's the "Fallin'" singer's turn to hit the delete button, but this time it's more complicated. Keys posted a Monday-themed message asking her followers a motivational query:
"What would you do if u weren't afraid of anything??? Tell me your truth…"
She then added, "I've had my eyes on paragliding…👀👀"
Keys allegedly mentioned paragliding in another separate post as well.
That sport struck a nerve for many across the globe. Hamas terrorists attacked Israeli citizens more than a week ago, killing hundreds of men, women and children in often barbaric ways. Some captured the slaughter on video and shared it for all to see.
One nauseating attack had Hamas terrorists entering a peace concert via paragliders and slaughtering more than 200 people.
RELATED: YOU WON'T BELIEVE HOW TREVOR NOAH SPUN HAMAS ASSAULT
Social media quickly erupted following Keys' post, with many slamming her for sharing such an insensitive message just days after the terrorist attacks.
Keys quickly deleted the post and said the paragliding message had nothing to do with the terrorist attacks.
She shared a generic apology, a note which neglected to mention that she was wearing the green colors of Hamas in one of the photos accompanying the image in question.
"The post I shared was COMPLETELY unrelated in any way to the recent devastating loss of innocent lives. My heart has been breaking…. I pray for and stand for peace."
Podcast giant Megyn Kelly wasn't buying the explanation.
My God how is this not EVERYWHERE right now?? ALICIA KEYS can post THIS and it gets ignored?? No explanation? HELL NO.@accesshollywood @etnow @people @DailyMail @nypost https://t.co/nfffpdwjMT

— Megyn Kelly (@megynkelly) October 17, 2023
Kelly doubled down on her criticism.
Now she claims she wasn't making a reference to the attack on Israel. She just happened to be wearing Palestinian colors and randomly posting in 2 diff't places about paragliding a week after Hamas murdered 1300 Israelis using paragliders. She thinks we're fools.
In Keys' defense, she played Israel in 2013 despite pleas from author and BDS advocate Alice Walker to skip the Tel Aviv concert.
The following year she posted this message on Facebook:
I went to Israel and Palestine. I talked to many people on both sides and I know that most everyone I spoke to there wants peace. My generation wants peace. It's the old guard that are still fighting to win while people and children are suffering. Let's do everything we can to encourage a peaceful solution. Music and Art unites. These two artists represent the love we must all find in our hearts to heal old wounds and move FORWARD.