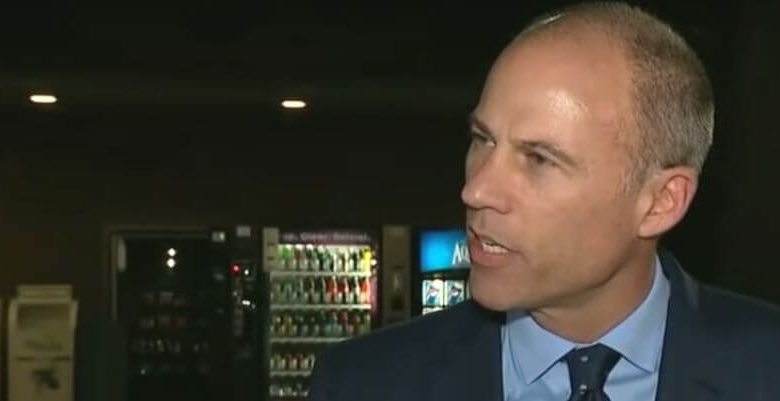 Lawyer Michael Avenatti's name alone makes Google sweat.
The hard-charging Democrat and aspiring presidential candidate played a key role in two massive news stories this year:
The Brett Kavanaugh hearings
Porn star Stormy Daniels' lawsuit against President Donald Trump
Google his name, and you'll see nearly 16 million results. Not bad for one lawyer.
Yet when Avenatti's name intersected with an actress in the most unflattering way, most major entertainment news sites took a knee.
It's part of a disturbing pattern.
TMZ broke the news Nov 14 of Avenatti's arrest on abuse charges. Media outlets mostly pounced, although some gave the story scant coverage. The New York Times reportage proved as modest as possible without the Gray Lady ignoring it entirely.
Avenatti proclaims his innocence following arrest
The story took a sickening turn this week as actress Mareli Miniutti filed a restraining order against Avenatti. She's the woman who claims he physically attacked her. Now, she's adding frightening details to her accusations.
"He dragged me on the floor of the apartment towards and out of the door into the public hallway," she wrote in the declaration. "I was wearing only my underwear and a T-shirt at the time, and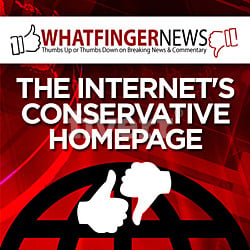 suffered scratches to the bare skin on my side and leg."
…In a separate episode, Miniutti also claimed Avenatti had been drinking and pushed her out of a different apartment into a hallway, threw shoes at her and struck her in the leg.
She reportedly said the high-profile lawyer "has a history of being very verbally abusive and financially controlling towards me," and that he "made promises to 'take care of me' financially and sometimes fails to follow through."
Most entertainment outlets routinely cover political news in the Age of Trump. Add an actress into the toxic mix, and the Avenatti story is a no brainer.
Right?
Put the name "Miniutti " into the search engines of the following sites: E! Online, The Hollywood Reporter, Variety, Deadline.com, Entertainment Weekly. USA Today's LIFE section.
Nothing.
That covers the past week up until the morning of Nov. 21, more than enough time to weigh in on the situation.
RELATED: How 'Ghostbusters' Exposed Blatant Media Bias
The only major entertainment site to cover the initial Avenatti abuse news: TheWrap.com offered two stories. One included numerous details about the alleged abuse.
It's just how today's biased entertainment sites operate. Stories that don't fit their preconceived narratives get ignored. Anything that does? Constant coverage.
Consider how many times these outlets regurgitate late night jokes aimed at President Trump? Or how they scream, "stop the digital presses!" every time an actor like Robert De Niro curses the Commander in Chief out?
Robert De Niro on Trump: "I'd like to punch him in the face"
Earlier this month, musician Brenton Blount got temporarily booted from Facebook and permanently kicked off ZZ Top alum Billy Gibbons' tour. Blount's crime? He posted a picture of himself on the social media site wearing a red "Make America Great Again" hat and holding a Chick-Fil-A sandwich.
The usual entertainment sites ignored the story, including TheWrap.com, Deadline.com and Variety.
The entire media world, to date, ignored the HIT exclusive about conservative comic Steve McGrew losing a lucrative gig for supporting Trump.
Recently, two prominent stars spoke out against the Women's March's leadership. Both actresses are staunch feminists, so hearing them complain about the group's alleged anti-Semitism proved both unexpected and newsworthy.
Actress Debra Messing stands in solidarity with fellow actress and activist Alyssa Milano, who said she won't speak at the next Women's March if leaders Tamika Mallory and Linda Sarsour continue to support Louis Farrakhan.
Hearing them complain about the group's alleged anti-Semitism proved both unexpected and newsworthy. Man bites dog, as it were.
Besides, entertainment sites filed dozens of stories about the march in recent months before the controversy. Every move Milano or Messing make these days earns coverage.
You can guess what happened next. Deadline.com skipped the story. So did Variety, TheWrap.com and The Hollywood Reporter.
What do all these examples have in common? The stories in question either paint Democrats in a bad light or reflect positively on Republicans. So they get spiked … or never considered in the first place.
It's why outlets ignored the other examples of Alec Baldwin's hateful outbursts. The actor is one of Hollywood's most outspoken liberals and a thorn in Trump's side via his "Saturday Night Live" imporession.
Bias also helps explains why reporters look the other way when celebrities sexualize First Lady Melania Trump … or worse. Imagine the news cycle had those same stars smeared First Lady Michelle Obama in that fashion?
Avenatti's outrageous accusations, including pushing fraudulent claims against Justice Kavanaugh, should have taught reporters not to trust him. His anti-Trump fury was impossible to resist, perhaps.
Miniutti is a credible accuser. She notified authorities, providing hard evidence. She filed a restraining order to keep the man she accused of domestic violence away from her. There are witnesses linking Miniutti and Avenatti. If there are witnesses backing her claims, game over

— Richard Armande Mills (RAM) (@RAMRANTS) November 20, 2018
Now that's he's in serious legal trouble, those same reporters are only too happy to ignore the blossoming story.
Entertainment media bias is as real, and entrenched, as standard issue media bias. Just ask Mareli Miniutti.
UPDATE: More breaking news on the case forced both The Hollywood Reporter and TheWrap.com to share Avenatti news after this article's publication. Both sites downplayed the actress connection and spun the information in Avenatti's favor.
TheWrap.com article, for example, offers two long Avenatti quotes but only spare details of the allegations against him.
Both Deadline.com and Variety.com continue their silence on the case.