Industry News
FLASHBACK: McCain, Boxer Decry Dixie Chicks Radio Ban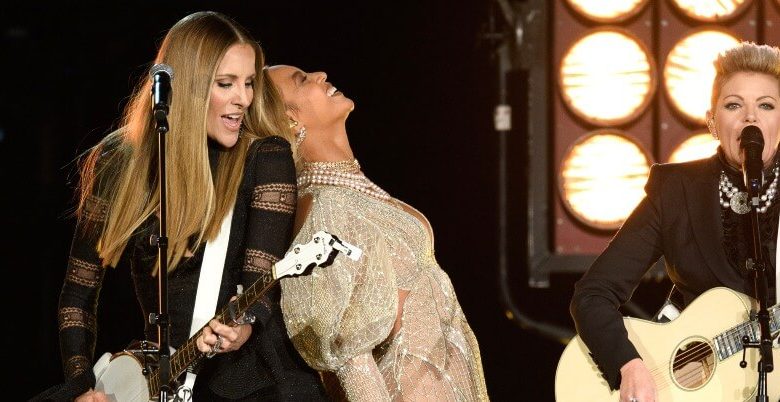 Radio stations banning singers isn't new.
Some were stunned when a Detroit radio station, Detroit's 105.1 The Bounce, announced it would no longer play Kanye West's music. The fallout came from West's poorly worded comments about slavery being a "choice" since it lasted for 400 years. The musician, who recently declared his support for President Donald Trump, later clarified his comments.
It's not the first time a music station silenced a particular artist. Fifteen years ago, a major radio company temporarily stopped playing music by The Dixie Chicks.
The trio had angered many by blasting President George W. Bush during a London concert appearance days before the Iraq war began.
"Just so you know, we're on the good side with y'all. We do not want this war, this violence. And we're ashamed the President of the United States is from Texas," lead singer Natalie Maines told the crowd. It's generally considered unbecoming to criticize one's country overseas.
That sparked a stateside firestorm. Fans demanded their music get yanked from air waves nationwide. Cumulus Media, which controlled a number of country music stations, banned the group for 30 days from outlets playing country songs.
2006: Dixie Chicks on wrath from Bush remarks
That set off a number of U.S. senators, including Arizona Republican John McCain and California Democrat Barbara Boxer. They raged against the decision from their Congressional pulpit.
At a Senate Commerce Committee hearing, Sen. John McCain (R-Ariz.) led his colleagues in a tongue-lashing of radio giant Cumulus Media Inc. for its decision this spring to temporarily ban the country stars from some stations.
The senators evoked memories of book burning and the McCarthy era Blacklist to compare Cumulus' actions.
"If someone else offends you, and you decide to censor those people, my friend, the erosion of our 1st Amendment is in progress," McCain said at the time.
Cumulus Chairman Lewis W. Dickey Jr. said the ban was temporarily and only impacted country music stations. He added the company was simply responding to an avalanche of requests to pull the act from its airwaves.
The group went on to appear in a 2006 documentary recalling the fallout from their comments. The film "Shut Up & Sing" took it's name from Laura Ingraham's 2003 book "Shut Up and Sing: How Elites from Hollywood, Politics, and the UN Are Subverting America
."
Shut Up & Sing (2007) Official Trailer #1 - Dixie Chicks Documentary HD
That was then.
We've seen no public response from U.S. lawmakers regarding the Detroit station's ban on West's music as of yet. Nor has the Detroit boycott spread to other stations.
Photo by Disney | ABC Television Group on Foter.com / CC BY-ND