Interviews
How Phelim McAleer's 'Ferguson' Shreds Fake News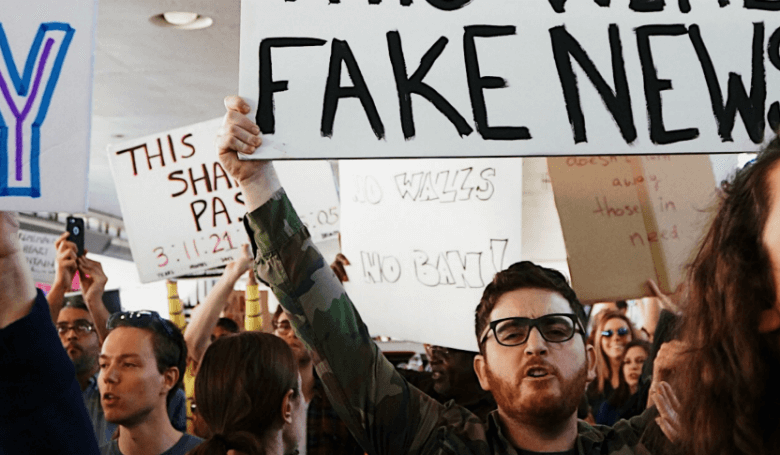 Media outlets cooked up the term "Fake News," in part, to discredit Donald Trump's improbable Election Day victory.
Conservatives quickly hijacked the phrase to illustrate the liberal bias infecting today's headlines.
Filmmaker Phelim McAleer says the worst instance of Fake News in recent memory had nothing to do with Trump.
"The way the media reported on Ferguson is the most extreme example of fake news in recent years," says McAleer, referring to coverage of the 2014 shooting death of a black man, Michael Brown, by a white police officer.
Michael Brown Shot To Death By Police | NBC News
The provocateur behind "FrackNation" cites stories featuring "so-called eyewitnesses" supporting the narrative that Brown had his hands up when he was shot. That testimony often defied the law of physics, he says. Only reporters didn't attempt to corroborate them.
"It's a simple piece of journalism. Go to the apartment and look out the window," he says. "[Reporters] didn't do basic journalism. They were more concerned with the fake news narrative."
Not McAleer. It's why he mounted a stage production two years ago inspired by the shooting. His "Ferguson" stage reading used transcripts of the grand jury testimony tied to the case, which exonerated Officer Darren Wilson, for its source material.
No creative license. No dramatic interpretation or fictional characters. Just the facts, in sharp contrast to some mainstream media reporting.
'Hands up, don't shoot' protests sweep nation
Now, McAleer is bringing "Ferguson" to New York. No, it won't appear on Broadway yet but a smaller setting – Urban Stages. And he needs your help. A new crowdfunding campaign hopes to raise $48,000 to make the play a reality.
And this won't be a gaggle of actors reading from a script. McAleer promises a full stage presentation relying once again on grand jury transcripts as the source material.
The new show's inspiration came from a Broadway protest targeting Vice President Mike Pence. The stars of the celebrated show "Hamilton" ended a performance attended by Pence by delivering the following lecture:
"We, sir — we — are the diverse America who are alarmed and anxious that your new administration will not protect us, our planet, our children, our parents, or defend us and uphold our inalienable rights," he said. "We truly hope that this show has inspired you to uphold our American values and to work on behalf all of us."
"They told the audience, 'no conservatives are welcome there,'" McAleer says. "I'm saying to them [with 'Ferguson'], 'Here I am. What do you think of this?' Don't tell me where I can go with my art," he says.
FERGUSON - NYC World Premiere
Nine actors hired to appear in the L.A. production two years ago quit during rehearsals. Some objected to the play conflicting with the narrative they chose to believe. McAleer says he isn't having a problem attracting actors for the upcoming production.
"So far, so good," he says of the casting process.
McAleer has enjoyed huge success with crowdfunding ventures up until now. His "Gosnell" Indiegogo project shattered a record for the most money raised for a film – $2.1 million. The feature, directed by Nick Searcy, hits theaters this fall.
rowdfunding remains a very difficult task, he says. Attracting a right-of-center audience doesn't help.
"It's something conservatives need to get behind," he says of crowdfunding. "It's a very collectivist idea. The Left is more keen to go with it."
McAleer won't be done with "Ferguson" following its Urban Stages debut. He has bigger plans for the production.
"I'd like to go to Broadway …. then take it to Ferguson itself. It really needs a dose of truth," he says. "Truth is much more interesting than fiction."