Industry News
Opinion
What Matthew Lilliard Could Teach Rachel Zegler
'Scream' alum scores with 'Five Nights at Freddy's,' shares gratitude for his fans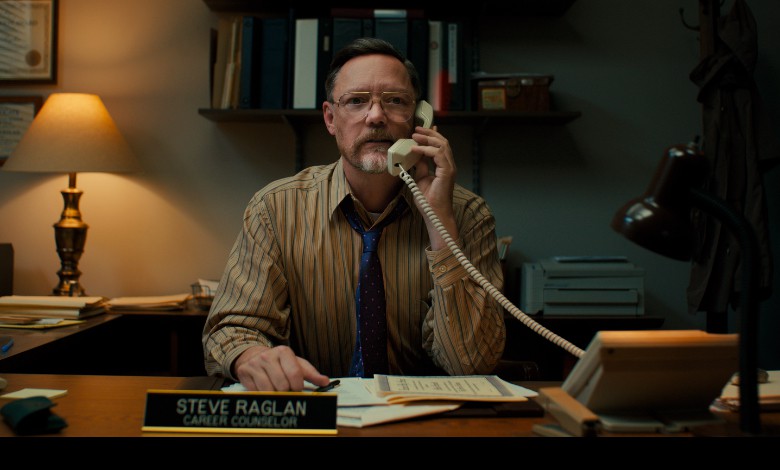 Matthew Lillard could retire tomorrow and look back on his career with pride.
The 53-year-old helped make 1996's "Scream" part of horror film history. He scored again with "Scooby Doo!", bringing the franchise's iconic Shaggy character to life.
He even voiced Shaggy's cartoon character following original star Casey Kasem's death.
Matthew Lillard teaches us how to do the voice of Shaggy from Scooby-Doo
Lillard has worked constantly over the years, but hearing him describe his latest triumph feels odd in today's Hollywood. He's grateful, full stop. He adores his fans and appreciates every part of a "comeback" he didn't need but relishes all the same.
Call him the anti-Rachel Zegler.
Lillard opened up to The Hollywood Reporter about playing the heavy in "Five Nights at Freddy's" and his career arc. He's old enough to know how lucky he is for capturing lightning in a bottle three times in a highly competitive field.
"I realize that these opportunities don't come around that often. It's been a really rich, joyful moment because I can sort of sit back and appreciate it on a deeper level."
The actor says "Freddy's" creators cared about the fans first and foremost, an approach he cheers. Later, Lillard shares how he views both his career and the overall Hollywood scene.
"I have so many more things going on in my life right now than I've ever had, and the good news is that I've learned not to seek out validation from this godforsaken industry … I don't think you can survive in this industry looking for validation from film and television because it's just too fickle. If I was depending on that sort of affirmation, I wouldn't still be acting. I would be doing something else."
With age comes wisdom. That's even more true for stars like Lillard who are lucky enough to work in Hollywood for decades.
It's a quality Zegler could use right about now.
RELATED: 'FIVE NIGHTS AT FREDDY'S' SUFFERS EXTREME IDENTITY CRISIS
The 22-year-old actress landed a career-making role in Steven Spielberg's 2021 "West Side Story" remake. Since then, she's scored gigs in the "Hunger Games" prequel, hitting theaters Nov. 17 as well as a supporting turn in "Shazam! Fury of the Gods."
Next up? She'll play the title character in Disney's live-action "Snow White" update. That film just got bumped from 2024 to 2025, allegedly due to the recently-wrapped actors' strike.
It's that reboot that has everyone talking about Zegler, and few of the comments are complimentary.
Zegler has repeatedly trashed the source material, the 1937 film that put Disney on the map. She claims it's a relic of another era and that her version will dramatically improve upon its "extremely dated" mores.
Snow White - How To Destroy Your Own Movie
"Snow White and the Seven Dwarfs" remains a critical part of Disney lore. Millions grew up watching the film and have done the same with their children and grandchildren.
The point of creating a live-action version of "Snow White" is to build on its existing fan base while introducing the story to a new generation.
And, along the way, make the box office registers go, "ka-CHING!"
Tell that to Zegler, who created a PR disaster for Disney as her comments ricocheted around social media for month after month.
Disney Does PR Damage Control For Rachel Zegler#PopCultureCrisis #Disney
Share the show with your friends! Watch the Full segment on YouTube! pic.twitter.com/9XddvF48Ih

— Pop Culture Crisis (@popculture_show) August 17, 2023
Stars talk to the press to promote their films, first and foremost. Too many actors use those opportunities to push divisive political attacks and, in Zegler's case, mock their own franchises. The fans deserve better. So do the studios spending millions on the movies in question.
The 20-something star is too young to see the big picture, to realize her comments are hurting her hard work and talent.
She could use a friend like Lillard to show her how to navigate fame and to appreciate how rare it is to score opportunities like playing a beloved Disney princess.