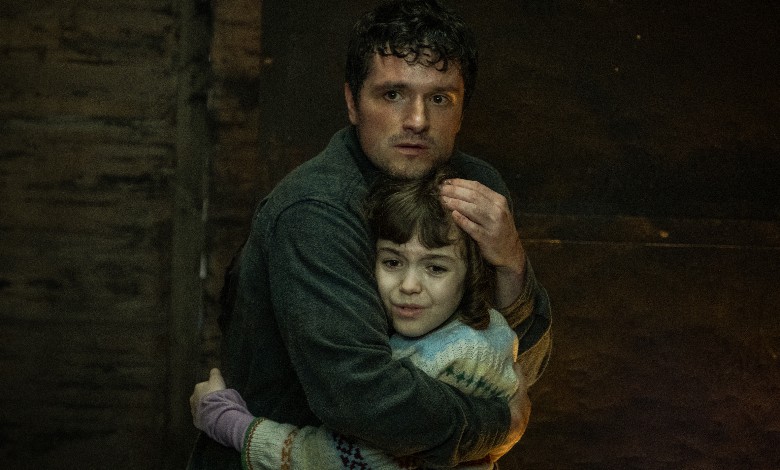 Hollywood finally cracked the code on video game adaptations.
Gone are the days when John Leguizamo and Bob Hoskins embarrassed themselves, and us, as those wacky plumbers circa 1993.
Super Mario Bros. (1993) Trailer #1
Films like "Free Guy," "The Super Mario Bros. Movie" and "Uncharted" delivered at the box office by using the source material as a guide, not a crutch.
"Five Nights at Freddy's" is a big step backward.
The movie based on the enduring video game smash tries to be a standard-issue horror while also genuflecting to the fans.
The result? Neither camp will be satisfied.
Five Nights At Freddy's | Official Trailer
Josh Hutcherson gets the thankless role of Mike, the security guard assigned to the creepy Chuck E. Cheese-like shop at the heart of the game/story.
He's responsible for his young sister, Abby (Piper Rubio), but he's struggling to find a good-paying job.
A sleazy counselor (Matthew Lillard of "Scream" fame) steers Mike to Freddy Fazbear's Pizza, an abandoned playhouse where animatronic beasts once entertained the public. The place is deserted, so it's Mike's job to ensure no one breaks in and trashes the joint.
Easy money, right?
What if those critters came to life and had an appetite for destruction?
"Freddy's" sets Scott Cawthon's video game elements in motion, but we're given an extensive backstory of Mike's grief over losing his brother at an early age. We also meet his Aunt Jane (Mary Stuart Masterson), eager to snatch custody of his sister from him.
Heady stuff, no? Why, it's like the folks behind the film missed a chance to lean into the film's wacky premise.
Except that's not completely true.
The second and third acts reveal some of the game's campier elements, none of which can be accused of being, you know, scary.
That matters, right?
View this post on Instagram
The animatronic beasts are rendered with the appropriate F/X nuance, but director Emma Tammi ("The Wind") can't make their presence creepy or satisfying. Plus, a mid-movie twist makes them even less threatening, if that's possible.
We get one visual shock worth our while, a shadowy kill that doesn't betray the film's PG:13 rating.
The story introduces a local police officer named Vanessa (Elizabeth Lail) who bonds with Mike during his stay at Freddy's. Is this a possible romance or just a way to add to the potential body count?
This cop has a secret, but the Mike / Vanessa pairing produces few sparks.
It all leaves "Five Nights as Freddy's" irredeemably dull, something few would say about the source material. And the robots exhibit little in the way of personality, meaning we're stuck with multiple beasts that move and act the same.
The one wrinkle? A pumpkin-like creature that looks cute enough until it pounces.
Yawn.
Blumhouse's 'FIVE NIGHTS AT FREDDY'S' movie is now available to stream on Peacock!#fnaf #fnafmovie #fivenightsatfreddys pic.twitter.com/QnxXeyFGxn

— JonnyBlox (@JonnyBlox) October 27, 2023
The screenplay, credited to Tammi along with Scott Cawthon and Seth Cuddeback, delivers some warm chuckles. Young Rubio's sweet performance is another plus, raising the stakes at critical times.
Those moments get smothered by Mike's dream-like visions that may or may not offer clues to the horrors awaiting him.
The film appears to be set in the 1990s, a distinction which offers little texture to the proceedings. We also get a few '80s song staples, but that retro blast hardly makes it a "Wedding Singer"-style affair.
"Freddy's" is a Halloween-themed release that's more trick than treat.
HiT or Miss: "Five Nights at Freddy's" can't capture the frantic glee of the video game source material.