Industry News
Lists
Opinion
How to Feed Your 'Sopranos' Fix After 'Many Saints of Newark'
These 5 films give you huge insights into the tortured mind of Tony Soprano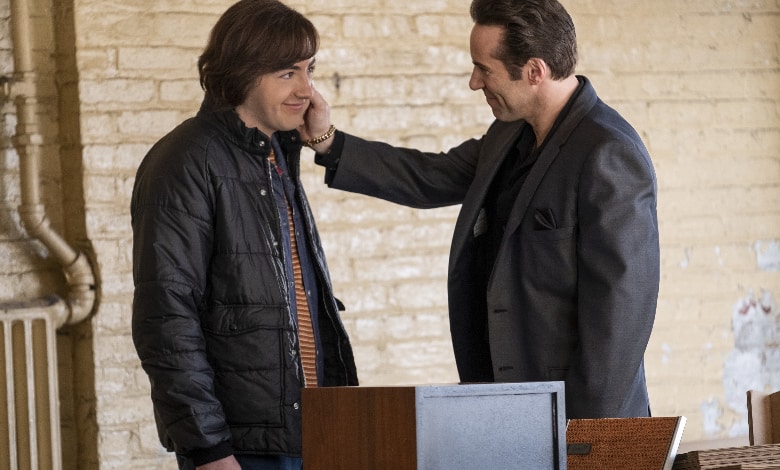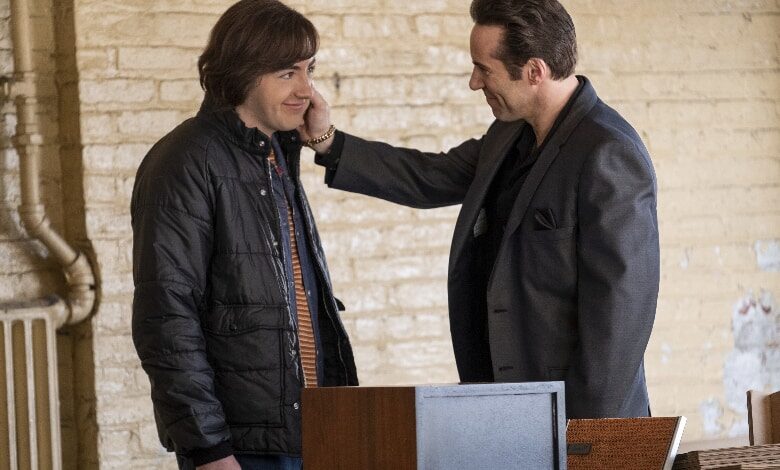 It's near impossible to have a conversation about the greatest TV shows of all time without mentioning "The Sopranos."
HBO's six-season series became ingrained in the culture in a way few shows do, and it's remained in the conversation despite the highly controversial finale airing 14 years ago.
The series continues with the prequel film, "The Many Saints of Newark," hitting theaters and HBO Max Oct. 1, but "The Sopranos" remains HBO's most enduring creation with or without new content.
THE MANY SAINTS OF NEWARK – Official Trailer 2
Actors Steven Schirripa and Michael Imperioli host a weekly podcast about the show, and there's even a book authored by the two dropping in the fall, "Woke Up This Morning," a nod to the show's theme song.
It remains to be seen whether a "Sopranos" movie can capture the show's magic – especially considering how un-PC creator David Chase's gangster world is and how many sensitive topics like mental health he takes head-on.
Still, with Chase penning the script, "Sopranos" regular Alan Taylor behind the camera and trailers that have inspired confidence – especially in Michael Gandolfini as a young Tony Soprano – great things are expected.
Chase's love of cinema, art, and so much more were ingrained into the DNA of "Sopranos." That means "Sopranos" fans can savor plenty of movies before or after watching "Many Saints" that enhance the viewing experience of the series and, presumably, the film, as well.
'The Public Enemy'
Often referred to as "the original gangster movie," this 1931 picture follows the rise and fall of a Chicago criminal played by James Cagney, a tale that had a huge influential on "The Sopranos." There are numerous visual references to the film (including an infamous 'pie in the face' scene early on in the series), and it's shown playing on television multiple times. One sequence finds Tony Soprano tearing up as he witnesses the love between a mother and son that he will never have.
The Public Enemy (1931) - The Original Gangster Movie
'The Public Enemy' is worth watching for anyone who enjoys gangster pictures, but hasn't dared go too far back into early black and white offerings.
FAST FACT: Though he's now well-known for his work on "The Punisher" and with top-tier directors like Martin Scorsese, "Many Saints" actor Jon Bernthal said he desperately tried to get an audition on "The Sopranos" early in his career, even writing the casting department for a chance. He never got one, but the actor now stars as "Johnny Boy" Soprano, father to "Sopranos" protagonist Tony.
'High Noon'
Even casual "Sopranos" fans should be able to answer this question on any trivia night: Who is Tony Soprano's favorite movie star?
"Whatever happened to Gary Cooper, the strong, silent type?" Tony asked several times during the show.
High Noon (1952) Official Trailer - Gary Cooper, Grace Kelly Movie HD
Despite us seeing just how emotionally sensitive and volatile Tony is throughout the series, we also get a glimpse into his fantasy image of men in general by his obsession with Cooper as the pinnacle of machismo. Tony makes reference to Cooper's last stand in "High Noon" – which we also see playing on the show – and even when he's told this is fictional character, Tony refuses to accept such limited thinking and dismisses it.
His obsession with Cooper and specifically "High Noon" says so many good and bad things about him. His desire to be something better is commendable, but he's also striving for something that is unattainable, setting himself up for constant disappointment in himself and others.
At the end of "High Noon," Cooper is an island, a man standing up for something no one else dares to. We see Tony become an island many times through the show, but for different and usually less honorable reasons.
The contrast is a brilliant move by Chase, and "High Noon" is a classic that everyone should be popping in, regardless of its connection to "Sopranos."
'Little Caesar'
Like "The Public Enemy," this 1931 gangster film has been hugely influential on the genre over the years. Starring Edward G. Robinson as its lead character, it's another story that follows one character's rise to power in the criminal underworld.
There are multiple references to the movie scattered throughout "Sopranos," some obvious and some not. The most famous line from the movie is actually repeated multiple times on the show:
"Mother of mercy, is this the end of Rico?"
'The Prince of Tides'
A recent trend among new "Sopranos" viewers finds them skipping the therapy scenes between Tony Soprano and Dr. Melfi (Lorraine Bracco). Anyone who has seen the show knows how integral these moments are to the overall story, so it's hard to believe anyone could enjoy, let alone watch, the series without them.
Tony's feelings towards Dr. Melfi are clear from the get-go, and though it's one of the few situations where his power doesn't help him get what he wants, Tony never lets go of those feelings, no matter how convoluted they are by his own fragile emotional state.
In "Two Tonys," the season five premiere, Tony once again tries to act on his passion for Melfi, feeling inspired by the Nick Nolte and Barbra Streisand film "The Prince of Tides." Tony showers Melfi with gifts and makes reference to the movie in the hopes that she will respond the way he wants, but as it usually goes for Tony Soprano, things are a tad more complicated than he wants them to be.
Similar to "Sopranos," "Prince of Tides" takes on many of the mental health issues the gangster series wrestled with for six seasons, and it was done through the relationship of a troubled man (Nolte) and his female psychiatrist (Streisand).
This is definitely not a movie for anyone who can't sit through the "Sopranos" therapy scenes, but then again, "Sopranos" doesn't seem like the show for those impatient viewers, either.
'Not Fade Away'
Chase's 2012 drama is the one movie on this list that isn't directly mentioned or shown on "The Sopranos" and that's because it wasn't out then. The feature was Chase's follow-up to his hit series, and while it was still set in New Jersey, it's a very different tale.
"Not Fade Away" follows a young man and his friends embracing the '60s rock scene and trying to make it big, despite resistance to the movement from the more suburban culture they find themselves in. John Magaro (Sylvio in "Many Saints") leads the picture, and James Gandolfini provides a solidly emotional and grounded performance as a middle-class father struggling to understand and support his son.
Not Fade Away Official Trailer #1 (2012) - James Gandolfini Movie HD
It's a wonderful little film that deserves more credit than it's gotten, and "Sopranos" fans should love it not just because of how many people involved in the show made it (Steven Van Zandt helped with the music), but because it's directly dealing with an era of music that was signature on "The Sopranos" and to Tony Soprano.
Bonus Pick: 'Cleaver'
"The Godfather" meets "Saw." That's how Christopher Moltisanti (Imperioli) pitched his cheapo horror flick in the universe of "The Sopranos." That's right. Not only are the gangsters at the center of this world all committed film buffs, they even got involved in making a picture at one point, thanks to the desperate creative ambitions of wannabe writer Moltisanti.
Starring Daniel Baldwin and Jonathan LaPaglia, "Cleaver" ended up being a glimpse inside the mind of Moltisanti, who put a bit too much of his own life and his relationship with Tony into the revenge story, partially leading to some unforeseen consequences for the young, tormented second hand Soprano.
The "Cleaver" storyline easily could have been the moment "Sopranos" jumped the shark, but it was handled well and the humor from the situation was never too on-the-nose.
"Cleaver" probably wouldn't have been much more than the "Saw"-ripoff it was pitched as, but it's interesting to think about a world where this wild movie exists.
While that will never happen, we do have a behind the scenes 'making of' feature to enjoy, which includes glimpses of the kind of flick that gets made when a group of Jersey gangsters are looking to make a quick buck.
Making "Cleaver" - The Sopranos Featurette
Zachary Leeman is the author of the novel "Nigh" and co-host of the "Man of Science, Man of Faith" podcast. He has covered politics and culture for Breitbart, LifeZette and others.