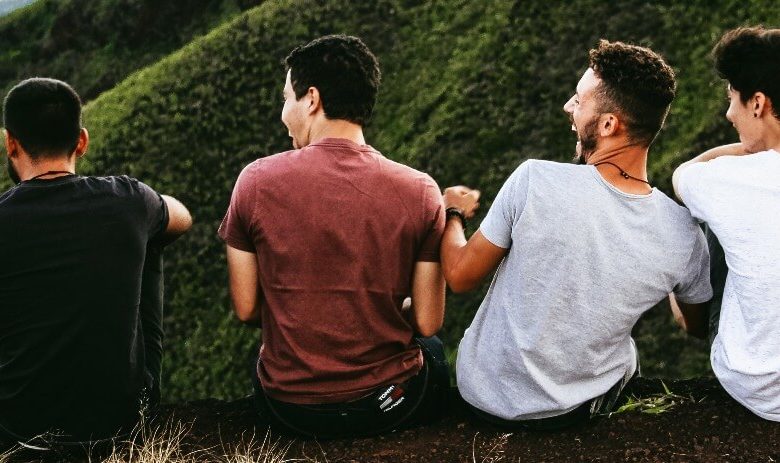 These are turbulent times to be a man.
Film producer Harvey Weinstein, media figures such as Matt Lauer and Charlie Rose and actors like Kevin Spacey have been tossed from their powerful perches as shocking allegations came out about their behavior.
Kevin Spacey posts ominous video referring to allegations
It's great that those paragons of abuse have been exposed, but much of media and society have taken the backlash against men past those perpetrators. Suddenly, men are the new class of villains. Men are mocked and derided in TV shows, movies and commercials.
Others fear expressing themselves at all. Just ask Matt Damon.
It's time for a show that will help lead the way to creating a positive middle ground, for men to come together and talk about the issues that affect them while having lots of laughs in the process. That show is "Man UP" which I created alongside Antonio Delgado.
The hour-long show, airing Saturdays from 8 to 9 p.m. PST on KRLA 870AM, already tackled such hot topics as the Jussie Smollett hate crime controversy, the ridiculous rise of transgender athletes and the massive national college-admissions bribing scandal.
College admissions scandal: No plea deal to be had for Lori Loughlin, Felicity Huffman?
The show also praised former President Obama for a speech given to young African-American males, former "Daily Show" host Jon Stewart for testifying on behalf of more health-care funds for 9/11 first responders and nominated both Heroes and Boneheads of the Week along the way.
Each news topic is discussed from the point of view of what life lessons they represent (as well as being funny). Basically it's like "The View" for guys, with a great guest each week in the second half.
We've already played host to "Conan" head monologue writer Brian Kiley, founding member and drummer of the legendary band Chicago Danny Seraphine, "Dilbert" creator Scott Adams, rock legend Rick Springfield, and comedy business mega-manager Barry Katz, who helped make Dane Cook the biggest comic on the planet.
Black conservative superstar Alfonzo Rachel joins the show on their March 30 episode.
April and May episodes will include Adam Carolla, former "Esquire" magazine editor and bestselling humorist A.J. Jacobs, mega-comic Tom Papa, Arsenio Hall and Henry Winkler of "The Fonz" fame.
"I think right now in the media there's really no space for guys to talk about things that matter to them, or if they do it's condescending," says Delgado, an immigration attorney who supervises offices in Atlanta, Las Vegas and across Southern California. "I want to create a space where we can get together and discuss these things and have a good time."
To find out more about "Man Up" and hear past episodes, visit www.manupshow.net.