Interviews
'Conan' Scribe: Why O'Brien Avoids Trump Bashing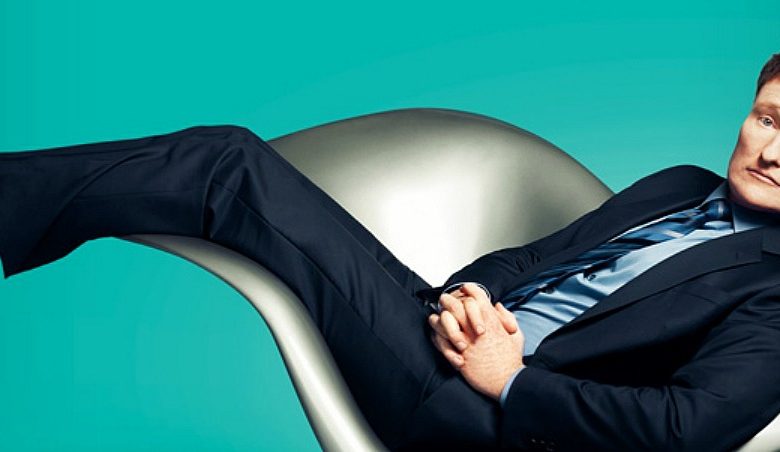 Brian Kiley has had a front row seat to the epic transformations that have roiled the late-night talk show landscape over the past 25 years.
Kiley is the head monologue writer for Conan O'Brien's various TV projects. The late night talker has gone from the new kid on the block to the longest-running presence on the comedy-talk scene, with more than a little help from Kiley.
Yet Kiley is also a terrific standup comic himself, and was one of David Letterman's all-time favorite acts— even impressively landing a spot on the former legend's final month of shows, when he was booking his most beloved guests ever.
Kiley is presently helping oversee the TBS network's "Conan" show's transformation from one hour to 30 minutes nightly, a move designed to reinvigorate their mission of making America laugh, and he spoke about all of this in an interview with the "Man Up" radio show on KRLA 870AM.
Here are a few highlights:
"My dream was to be on Johnny Carson, so I catered my act to that," says Kiley. "There's a difference between squeaky and TV clean and I always tailored to that; you can be risqué but I didn't swear and didn't do local jokes. Sometimes in bars they want you as raunchy as possible, but I focused on what I wanted.
---
"By the time I got on the 'Tonight Show,' Johnny had retired a year earlier, so I never met him," he continues. "People used to be on the 'Tonight Show' and be a star overnight. Being a star overnight just doesn't happen now. There's a lot of competition with the Internet and everyone's got their own Netflix queue now. Its' a different landscape. It is funny that Conan is kind of the elder statesman now, he's only a year older than Colbert even though Colbert is the new kid on the block. He's very youthful and he also realizes that society's changed, he's very aware of that and keeps changing."
---
One thing that the "Conan" show does differently is by avoiding politics and political humor for the most part. With Colbert hammering President Trump every night, other politically-oriented shows like Hasan Minhaj's "Patriot Act" on streaming services and the rest of the late-night hosts reliant on topical humor, Kiley is happy to note that the "Conan" team leans more to O'Brien's surreal and silly sense of humor.
---
"There are people who want to talk about Trump, or before that Bush or Obama all the time, but my comedy is about my wife and kids," says Kiley. "For Conan, I think he likes and we both feel the same way, we love comedy. Some want to convince everyone of their political point of view but I think he just likes silly stuff that makes you laugh, doesn't have a message to it, it's just funny and creative.
---
"I was like that as a kid, I wasn't trying to change the world in any way," he adds. "But there's something of value to that which makes you laugh and I'm grateful for those who make me laugh. We try to be as funny as possible without having a political agenda."
---
By extension, another factor hindering comics is the political correctness found in comedy these days. Kiley also feels that both he and the "Conan" show steer clear of such controversies with the style of comedy they do.
---
"There are many people who complain that just don't understand parody or sarcasm," says Kiley. "But there's also such a thing as empathy and kindness, and comics should be called on that. Some people like being offended because it elevates them to being morally superior. If you say 'I saw a midget,' you're supposed to say 'little person'. But it doesn't mean a pejorative, it's what they grew up hearing and saying. I'm always conscious of are people meaning it in a degrading way or not. I do think you can be offended by everything if you choose to. I think there's a combination of people should be more empathetic to others, but people need to lighten up, too."
"Conan" airs Mondays-Thursdays at 11 pm PST/EST and 10 pm CST. To hear more of this interview, and other shows, visit Man Up on the web.