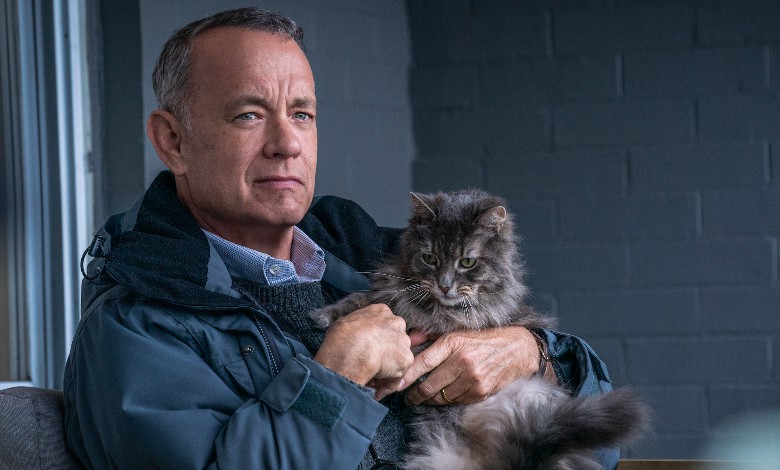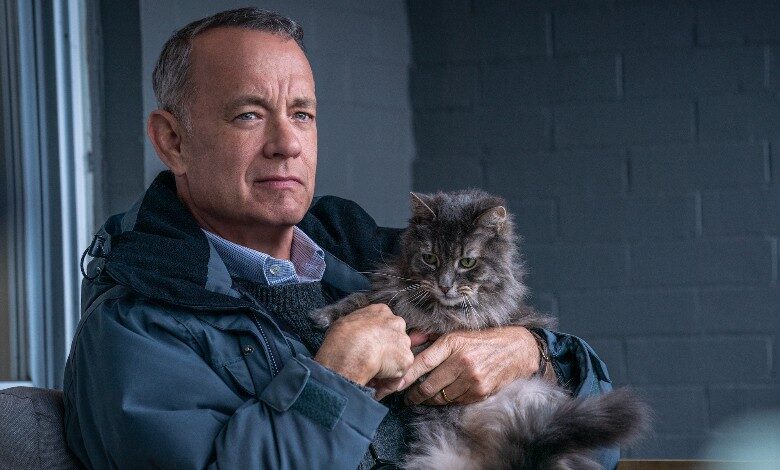 Marc Forster's "A Man Named Otto" stars Tom Hanks in the title role as an angry, eccentric old man who effectively shuts everyone out of his life.
Call it "Forrest Grump."
Otto lives alone, resents his being downsized at work is dubbed a "retirement" and is a nuisance to his neighbors. Inside his apartment, Otto misses his late wife and contemplates suicide.
A MAN CALLED OTTO - Official Trailer #2 (HD)
Will the new nosy but affectionate new neighbors turn Otto around? Will Otto come out of his shell and teach one of the neighbors how to drive? Will there be bedside hospital scenes and even a birthing scene? Will being around extroverted misfits force Otto to be a better man?
Have you ever seen a movie before?
I don't blame you if you love this movie. In fact, I know at least a dozen people who will probably adore this and eventually tell me how it made them cry. That's fine. No judgment from me. On my end of the aisle, I found it completely resistible, by-the-numbers and irritating.
"A Man Called Otto" is based on a popular 2015 Swedish film titled "A Man Called Ove," which was originally a 2013 novel. If you've seen "As Good As it Gets" (1997), "Everybody's Fine" (either version) or any movie about a geriatric curmudgeon who needs to embrace the cracked friendships around him, then you'll be a step ahead of this one the whole way.
It all goes exactly as you'd expect it, as there's hardly a character introduction you can't get ahead of (think Otto is always going to hate that cat? Think again!) in a screenplay that is entirely predictable.
In Hanks' long, interesting but not always wise body of work, this fits alongside the curious choices that might have looked intriguing on paper but he should have passed on. Put Otto next to his turns in "A Hologram for the King," "News of the World," "The Circle," the baffling "Cloud Atlas," and, the other whopper of a 2022 misstep, "Elvis."
Hanks is typically the best thing in bad movies or, at the very least, tries his hardest to breathe life into a deflating raft of a screenplay.
View this post on Instagram
Playing Otto, Hanks is too youthful, and his choice of roles still so adventurous, for him to settle down into a "Gran Turino" knockoff. Perhaps that was the idea – Hanks worked with Clint Eastwood in "Sully" and his Otto is a gruff take on Eastwood, right?
Well, Eastwood, on and offscreen, always coveys deeper layers than anything in this movie and Hanks' "gruff" voice is on and off.
Hanks has a big monologue at the end, in which Otto explains "I lived for Sonya." He delivers it with such matter-of-fact subtlety, it another moment where he deliver master class acting in an unworthy vehicle.
Hanks can make us believe almost anything, even a moment stolen outright from Sylvester Stallone: Otto sits at his wife's tombstone and reads her the paper, a touch right of "Rocky Balboa" (2006).
Forster is a filmmaker with a few movies I liked but many more I'd never sit through again. The reason- he has too heavy a hand and struggles making tonal shifts. As with most of his creative output, the moments of grit and sentimentality don't creep in as much as they tackle the audience outright.
A Man Called Ove Official Trailer 1 (2016) - Rolf Lassgård Movie
The supporting characters are all obviously representatives of character traits that Otto must eventually warm up to. A braver, smarter film will recognize that Otto doesn't need to conform to these holly jolly nitwits.
Here, we're supposed to warm up to this bunch of broad stereotypes. The equivalent of Helen Hunt's waitress in "As Good As it Gets" is absent, as there's no center to the ensemble. Mike Birbiglia is misused in a small role as a heavy, and there's a genuinely affecting transgender character who should have had a greater focus, instead of being used as a plot device.
The actors are doing what they're told but on the screenplay level, these characters are insufferable.
The many flashbacks are uninteresting, as everything they reveal are inevitable. Yes, the rule of cinema is to show rather than tell, but this could have excised all of the Young Otto years. A subplot involving a viral event and how it plays into the climactic standoff is pure hokum.
If there's an irredeemable low point, it must be when Otto punches out as hospital clown. Talk about low hanging fruit.
A close second is a shameless, unforgivable use of Kate Bush's "This Woman's Work," which deserves its place in "She's Having a Baby" and "The Handmaid's Tale" but is out of place and desperate here.
Tom Hanks Talks Son Truman's Acting Debut in A Man Called Otto https://t.co/uRUqeePY4T

— ComingSoon.net (@comingsoonnet) December 23, 2022
"A Man Called Otto" has multiple endings, with each one making that EXIT door seem further and further away. Hanks clearly had his heart set on this one, as he and his wife, Rita Wilson, not only produced this, but Wilson provides a closing song over the end credits.
The last time Hanks wore his heart on his sleeve so openly, it was when he wrote, starred and directed "Larry Crowne," another movie I'd never suffer through a second time.
Hanks will overcome this year of creative stumbles – playing Otto, Geppetto and Col. Tom Parker would put most actors in movie jail, but not Hanks! If you're a lifelong fan like I am, he will inevitably bounce back, like he always does.
For those who think Hanks can do no wrong, and haven't watched every gooey holiday comedy on the Hallmark Channel, then there's always "A Man Called Otto."
One and a Half Stars