Interviews
Lucas Black: 'There's an Attack on Men in Our Culture'
'Fast & Furious' alum gives dads their due in Pure Flix original 'Legacy Peak'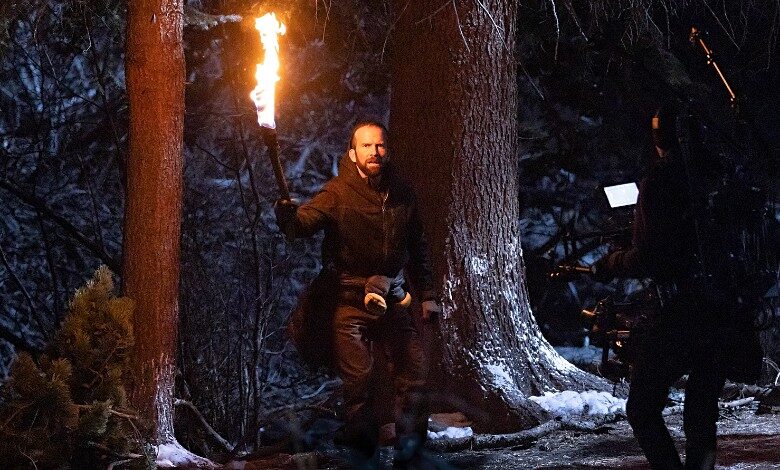 Actor Lucas Black starred in 1996's "Sling Blade" as a lad, but he didn't inspire tabloid headlines like other child stars.
That's no accident.
Black says he was raised in a "good Christian home," and his parents guided him through the tumultuous life of young stardom.
"When I was a child, I was still disciplined. I was told, 'no' on some of the things I wanted. I was raised right," says Black, who went on to star in "The Fast and the Furious: Tokyo Drift" as well as two "NCIS" shows.
Now, Black is making movies that could help other fathers make similar choices.
Legacy Peak | Pure Flix Original | Official Trailer
The Alabama native stars in "Legacy Peak," the tale of a would-be stepfather trying to bond with his girlfriend's kids. It won't be easy. Teens can be challenging, for starters. The trio also find themselves alone in the woods after a plane crash. Black's father figure must do all he can to protect them.
Black is glad to star in a film that honors fatherhood.
"Legacy Peak," he says, "is something [men] can sit and watch with their family and feel like, 'ahhh, it finally puts us in a good light and appeals to our manly qualities."
The film "shows the importance of an earthly father," he says, adding it's a welcome change to the status quo.
"It's counter cultural to the messages you hear today, especially in entertainment," he says.
RELATED: 'STATEN ISLAND' – POT-FILLED ODE TO MISSING FATHERS
Black is just warming up to the topic. It's clearly been on his mind for some time.
"I've come to realize there's been an attack, an attack on the nuclear family … an attack on men in our culture," says Black, who landed his first film role at 11. "And it filters down from entertainment."
Black's character struggles with his own family ties, which makes the film's themes even more vital, as he sees it.
And, if Hollywood won't create movies with these themes, others will. Pure Flix produced "Legacy Peak," part of the Christian platform's original film lineup.
"We need to have a strategy and plan to combat that negative message about fathers and about men," he says. If that means going around traditional Hollywood gatekeepers, so be it.
Sling Blade | 'Bags Full of Warsh' (HD) - Billy Bob Thornton, Lucas Black | MIRAMAX
Black had a strong family to nurture him during his early Hollywood days. Now, he has another circle to shape his journey. The actor says he leans on the men in his church group to hold him accountable for his professional choices.
"I didn't have that early in my career. It was a struggle. Now, it's a huge blessing," he says.
Black's "Sling Blade" became iconic over time, but it's not the only project that rocked the culture. His turn as Sean Boswell in "Tokyo Drift" gave depth to that franchise, one prepping to wrap with a double dose of sequels.
The actor, who rejoined the series for installments seven and nine, isn't shocked by its enduring success.
"The story really puts an emphasis on family… that speaks to us," he says. Characters like Dom (Vin Diesel), Letty (Michelle Rodriguez) and Roman (Tyrese Gibson) aren't related by blood, but they treat each other as if they all came from the same clan.
"We wanna be loved by people, feel like we're wanted and needed by someone else," Black says.
Fast & Furious 9 | Tokyo Drift Reunion (2021)
Black wouldn't mind another "Furious" assignment before the franchise wraps, but as of now that's not in the cards.
"I haven't had any phone calls … I'm good whichever way they decide. If they want me I'll read the script," he says.