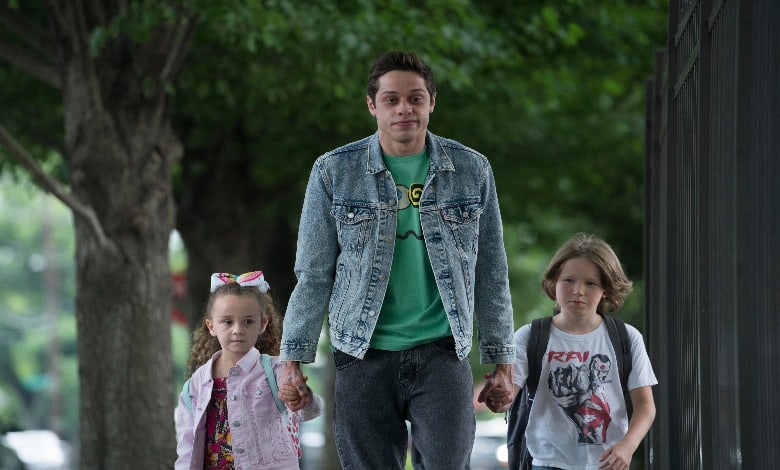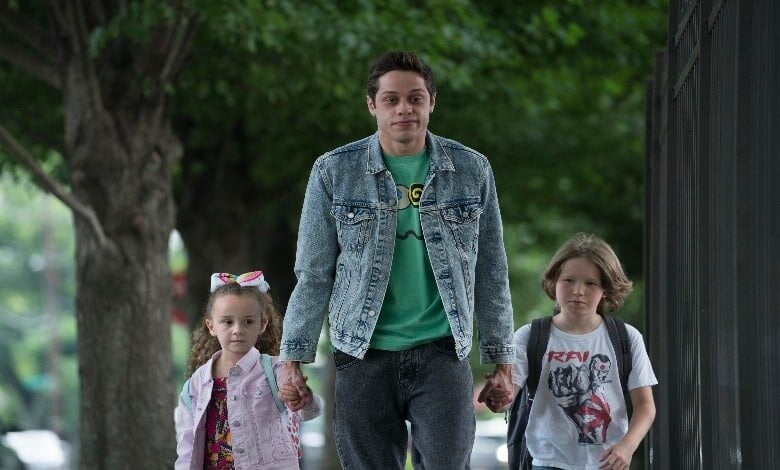 Let's see how many boxes "The King of Staten Island" checks off in the Judd Apatow movie cliche list.
Man-child hero? Check
Pot-lovin' buddies? Like, check
Extreme running time? Of course
White characters obsessed with hip hop music? Oh, yeah
Raunchy humor giving way to sweet, darn near conservative themes? Surprisingly, yes
Uncontrollable laughter? Well, it's mildly humorous at times … does that count?
We've seen a steady decline in the latter when it comes to Apatow comedies. It's not completely his fault. He set the bar ridiculously high with his 2005 smash "The 40-Year-Old Virgin."
Still, the trend is impossible to ignore, leaving "The King of Staten Island" as his least funny effort to date. That puts the onus on the story, one with both winning elements and hacky subplots beneath Apatow's talents.
The King of Staten Island - Official Trailer
Pete Davidson stars as Scott, an Apatow slacker who lives to get high, hang with his buddies and treat his longtime friend Kelsey (Bel Powley) like his sexual plaything.
He dreams of opening a tattoo parlor/restaurant (let the "Shark Tank" team tear into that vision!) but he's really just a lost Millennial. Scott still lives with his mother, Margie (Marisa Tomei), and feels zero pressure to grow up.
So far, so very Apatow.
When Margie meets a mustachioed fireman named Ray (Bill Burr, the movie's surprise star) Scott's life gets a jolt. Scott's father, also a fireman, died in the line of duty when he was just seven. Now, his mother is dating another fireman, a fellow who can never live up to the daddy he's idealized for most of his life.
The King of Staten Island Movie Clip - Will You Be Okay (2020) | Movieclips Coming Soon
Yes, we're asked to sit, and wait, as the latest Apatow man-child grows up … inch by inch. Only Davidson isn't as endearing as past Apatow muses (think Seth Rogen and Steve Carell). Scott is irredeemably selfish and lazy, veering between anger and self entitlement.
The film's attempt to explore the character's mental illness proves ineffective.
Davidson brings a bizarre, hard to describe charm to the part. It's not quite charisma, but you still give him the benefit of the doubt … mostly.
The screenplay, credited to Apatow, Davidson and Dave Sirus, pushes beyond their star's limits. Several plot developments clash with the story's organic pull, a tale loosely based on Davidson's real life. Apatow's penchant for longer than necessary yarns continues, meaning several subplots come and go while adding little to the story.
That's particularly true of Scott's posse, a slacker patrol who think nothing of robbing people to fund their dreams. What, pray tell, are said dreams? Don't ask. The movie hardly cares.
Sure, the troupe delivers some classic Apatow laughs early on, but from there their presence only distracts. Other characters come and go without amounting to much, either. Eventually, Scott gets a crash course in Fire Fighter 101, once more letting Burr run off with the movie.
The stand up comic is wholly believable as a gruff Staten Island type eager to be worthy of Margie's heart. Their first date is so good you'll wish it never ended. In fact, an entire movie focused on the pair might serve audiences better than this "King."
The film's other romantic subplot doesn't get enough attention, even with that Apatow-friendly running time. The fact that Apatow revisits it during the third act shows his artistic instincts are slipping.
His taste in material, though, remains counter-intuitive. Apatow's Trump Derangement is off the charts, and he tags the president with one unnecessary laugh line here. Yet his film canon suggests a socially conservatism that's hard to deny.
"Knocked Up" – Pro life, pro monogamy
"The 40-Year-Old Virgin" – Stay celibate until marriage
"This Is 40" – marriage, marriage, marriage
"The King of Staten Island" – Fathers matter
Apatow's latest is a pot-obsessed tone poem to missing fathers, something even Margie's character might admit. She's a good, caring Mom, but she couldn't fill the hole left behind by her husband's death. You can see that in Scott's stooped shoulders and crushingly low self esteem.
That aspect of "KIng" is so good, so vital, it distracts us from the dearth of laughter in an Apatow joint.
HiT or Miss: "The King of Staten Island" delivers on an unexpected theme and lets comic Bill Burr run away from Pete Davidson's big screen moment.