Movies
Interviews
Bill Burr: Why Aren't Apologies Enough in Our PC Age?
The caustic comic wants people to be forgiven, not cast into the cultural wilderness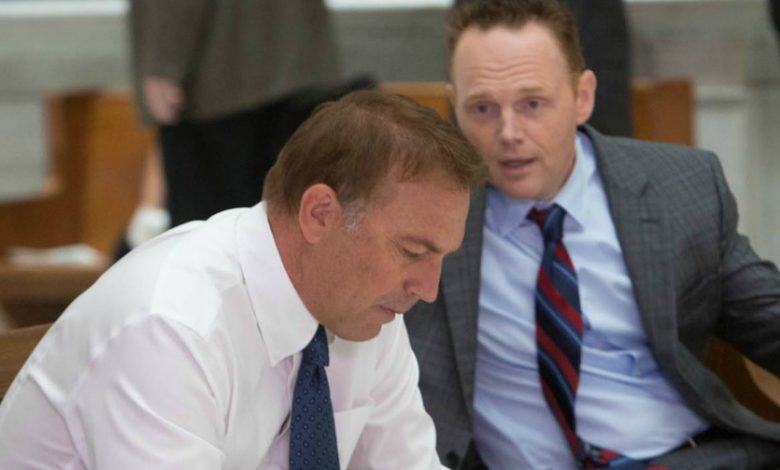 Bill Burr is known for being edgy, unpredictable and funny about all the things that get under his skin – which means, basically everything.
But this weekend, Burr is showing a distinctly different side to his talents. He gives a solid dramatic performance as the best friend of Kevin Costner's character in "Black or White," a movie that takes on race relations in a uniquely personal way.
And, in showing families from opposite races coming into conflict with an emphasis on personal responsibility and a refreshingly un-PC attitude, it's also subversively conservative.
Black or White Official Trailer #1 (2015) - Kevin Costner, Octavia Spencer Movie HD
Burr got the role because of the movie's writer-director, former stand-up turned filmmaker Mike Binder. The director has built a career around movies that are character-driven with fantastic dialogue like "The Upside of Anger," also with Costner.
Binder saw Burr doing a panel on the "Conan" show and thought he was perfect for the part, even without an audition.
Burr sat down with the Radio Titans podcast network to talk about going dramatic, his own thoughts about race relations and his upcoming series, "F Is For Family."
F is for Family Season 4 | Official Trailer | Netflix
"As far as doing drama, of course, man. Anyone who wants to act, you grow up watching 'Goodfellas' and all those great dramas, so I would like to do others. But I'm not into period pieces, though. At no point would I want to put on a powdered wig. I could do a series about the War of 1812, and I'd be pitching to get killed off every week."
Since "Black or White" focuses on race relations through the electrically charged battle between a white grandfather (Kevin Costner) and a black grandmother (Octavia Spencer) for custody of their granddaughter, the movie cuts deep on a personal level for the characters. Yet Burr found that the mix of drama and laughs as the characters face off on the streets and in a courtroom offered a sense of both reality and hope for the way race relations can be handled in America.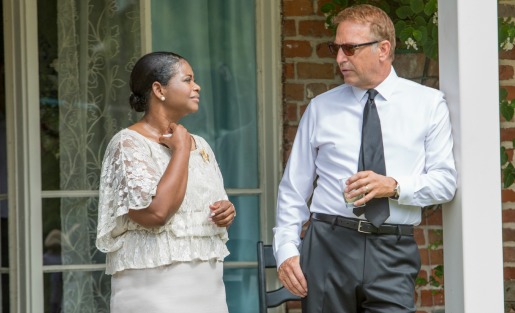 "What I like about this movie is that the characters are speaking honestly. I wish people could do that more, and even be allowed to say something ignorant," says Burr. "I don't think there's anything wrong with saying anything wrong or ignorant if you grow from the experience. I don't advocate walking around hurting people, but if you say the wrong thing, these days you can immediately apologize and still get fired. People are getting thrown in the trash heap. What I like about this is that the characters are making a lot of mistakes. Everybody sort of takes responsibility for what they do or say, and in the end, they do what's right for the kid."
ALSO CHECK OUT: 'Black or White' Director: Judge People By Who They Are Not What They Are'
The process of getting to that point is a complicated and daringly funny one. The movie may be dramatic, Costner and Spencer still generate plenty of laughs. A racially-mixed crowd at a preview screening erupted in audible gasps, plenty of laughter and in the climactic moments, even applause.
In other words, it can inspire the same kind of reaction as a Burr concert.
But never fear, comedy fans: Burr has no plans to leave the world of laughs behind. He has a new Netflix series, "F Is For Family," coming out later this year. He always has plenty of material to draw from, since he takes so much from his daily life.
"There's a lot of drama in my life. If you're a comedian, everything you do all day is silly, but comedians make everything dramatic in their life funny. Believe me," he laughs. "I fail a lot in my personal life, and then I talk about it. OR certain things bug me. I don't like this about myself, but I'm very easily agitated and I have a temper which is something I'm working on. It's great for my comedy, but not in any other area of my life."
To hear the full interview with "Black or White's" Bill Burr as well as director Mike Binder visit Radio Titans's "Kozversations" podcast.
* * *
Carl Kozlowski is a veteran film critic for and the entertainment editor at the alternative newspaper Pasadena Weekly, in addition to being the film critic for Catholic News Agency and Movieguide. He also is a professional stand-up and the winner of the America's Funniest Reporter title from the Laugh Factory club in Hollywood. He is the founder and head of the podcasting site Radio Titans.