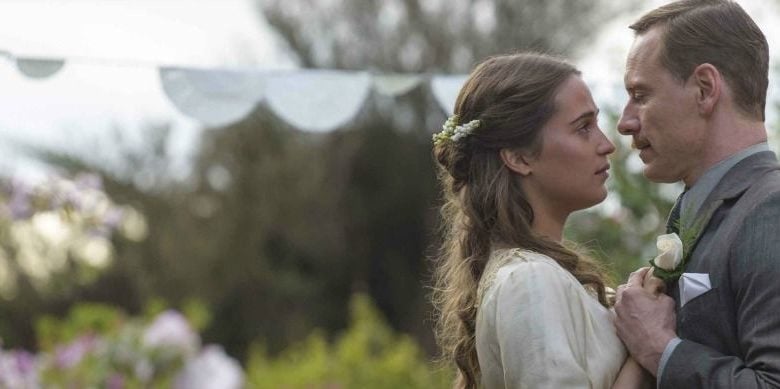 Sure, we're occasionally treated to mawkish melodramas performed by nondescript stars.
"Oceans" features two of Hollywood's best actors in their prime. If only the script hadn't grown bored with their characters during the critical third act.
The Light Between Oceans TRAILER 1 (2016) - Alicia Vikander, Michael Fassbender Movie HD
"Oceans" casts Michael Fassbender as Tom, a World War I veteran aching to be left alone. He's seen too much war, too many dead bodies.
So he lunges at the chance to oversee a watch tower off the coast of Western Australia. The job offers perfect solitude, which is precisely what he craves. The daughter of one his new bosses catches his eye just before he leaves for his assignment.
Isabel (Alicia Vikander) is plucky and pretty, and she seems intrigued by his laconic style. It's the total opposite of a rom-com's meet cute moment. You'll forgive it all the same.
Heck, you might even find it endearing.
The Light Between Oceans Featurette - Love (2016) - Michael Fassbender Movie
The two eventually fall in love, a courtship captured in lush strokes by director Derek Cianfrance ("Blue Valentine"). They're eager to start a family, only a pair of miscarriages shatters their happiness.
When a small boat washes up near the tower with a surprise passenger on board it seems the answer to the couple's prayers.
Be careful what you wish for …
"The Light Between Oceans" takes care to show why this peculiar couple clicks. She admires his blunt but kind demeanor. He, in turn, adores how she sees something in him few other women could.
Their early scenes together are unexpected and sweet. It's when the primary plot kicks in that the trouble starts to simmer.
RELATED: Fassbender's 'MacBeth' Does the Bard Proud
Yes, you'll be curious to see what Tom and Isabel do with the new arrival and how their lives become trapped by their decisions. What's missing is the sense that these two are more than mere pawns in a screenwriter's imagination.
There's not a frame of "Oceans" that isn't worth our attention. The visuals, from the lighthouse to its surrounding expanse, are lovingly captured. Fassbender and Vikander are beautiful too, which makes their improbably romance easier to absorb.
FAST FACT: Director Derek Cianfrance shot 209 hours of material to create "The Light Between Oceans."
A good portion of the film is carried by its stars. We wait … and wait … for supporting characters of note to enter the picture. When they do, like Aussie Bryan Brown and the always terrific Rachel Weisz, they simply aren't given meaty enough roles to matter.
Weisz's character is the most disappointing. You'll know precisely what she'll do moments before she does it.
The Light Between Oceans Movie CLIP - Take Me Out to Janus (2016) - Michael Fassbender Movie
Then again, both Tom and Isabel retreat as the melodramatic screws tighten. Isabel has it worse, transforming from an empowered wife to a one-note matriarch. Fassbender lets Tom flower in their marriage, but some of his decisions smack of plot contrivance.
This is emotion-tugging fare gussied up as Oscar bait.
From there, the script piles on the coincidences and head scratching bits meant to goose the story. That's fine, but what happened to the cautious character study we fell for in the film's opening scenes?
Based on the popular 2012 novel of the same name, "The Light Between Oceans" is enchanting and maddening all at once.
HiT or Miss: Itching for some soap opera storytelling brought to life by two of today's most appealing stars? Have we got a movie for you.