Lists
9 Huge Liberal TV, Movie Flops in 2018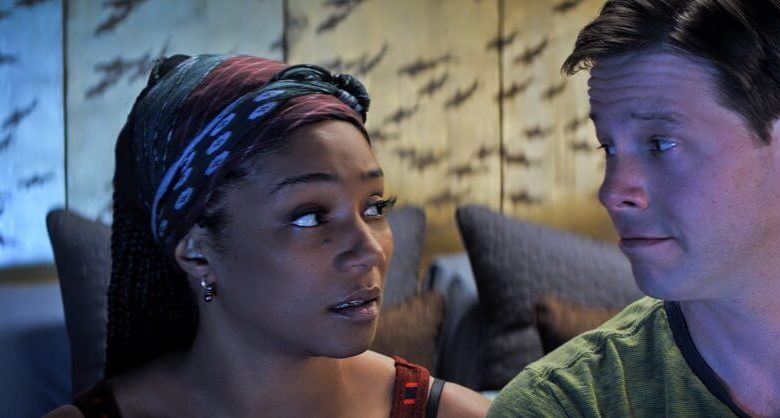 The last 12 months gave comfort to some shows prone to partisan yuks.
Think "Saturday Night Live" and the late night TV landscape. The former no longer attacks Democrats, focusing nearly all of its comic firepower on the GOP. The latter, where apolitical giants Johnny Carson and Jay Leno once roamed, is now a liberal enclave. Comic hosts traded out jokes for clapter, virtue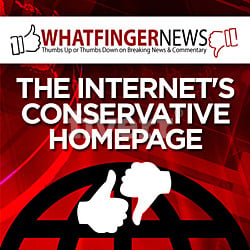 signaling and unexpurgated hate.
Yet both "SNL"  and most late night TV fare earned respectable ratings throughout the year. Other Hollywood projects tried to follow their liberal trail and failed.
Badly.
Some of the following TV shows and films simply underperformed. Others, greeted by massive publicity, belly flopped before our eyes.
"Murphy Brown," CBS
Why not? After all, "Will & Grace's" return drew big ratings (initially). So did "Roseanne 2.0" until the star's vile Tweet led to its cancellation. Let's get the ol' gang back together again and tweak news media in the 21st century.
What could go wrong?
For starters, the show's reboot happened for one reason only – to attack President Donald Trump. And, since every other show does that regularly, "Murphy Brown" hardly qualified as Must See TV. Show creator Diane English also clung tightly to the original's now-moldy template. What seemed cool in the 1990s played as stale.
Nostalgia can be a double-edged sword.
Critics, who lean reliably left, pounced on the reboot. The ratings started out weakly and never recovered. Now, a second season seems a very long shot.
"The Break with Michelle Wolf," Netflix
The Netflix press release announcing "The Break," offered a simple vow:
The show, which does not have a title yet, will take a break from the seriousness of late night comedy. Instead of making the news fun, she'll make fun of everything and everybody. There will be no preaching or political agenda…unless it's funny.
That didn't last long. Wolf excoriated the GOP during her ill-fated White House Correspondents Dinner gig, an event that took place before her show bowed.
The actual show took its cues from that infamous night. Here's one example, a comic "Salute to Abortions."
The Break with Michelle Wolf | Salute to Abortions | Netflix
Netflix, which often allows programs ample time to find a crowd, quickly pulled the plug. The Correspondents Dinner also declared its 2019 event would be comedian-free. Was it something she said?
"The Front Runner"
The film's timing appeared … odd. News outlets have been hammering President Trump for months about his possible affair with Stormy Daniels. No one raised an eyebrow.
The same crowd that told us to "Move On" from President Bill Clinton's affairs demanded Trump resign for allegedly cheating on his wife prior to his White House win.
Then along comes "The Front Runner," a Hollywood film arguing reporters shouldn't investigate the private lives of politicians.
Huh?
The movie tried to make us mourn for Sen. Gary Hart's brief White House run. He was a dyed in the wool liberal who could have rescued us from George H. W. Bush. Audiences weren't buying it then, or now.
THE FRONT RUNNER - Official Trailer (HD)
The film earned a paltry $2 million at the U.S. box office.
"Who Is America," Showtime
All hype. Puny ratings. Sacha Baron Cohen's 2006 romp "Borat" proved a comedy sensation. Part scripted, part improv, the comedy caught our culture flat-footed.
It's been downhill ever since for its talented star. His subsequent comedies failed to match "Borat's unhinged glee (think "The Dictator," "Bruno" and "The Brothers Grimsby").
He looked prime for a comeback with Showtime's "Who Is America." Critics yawned. Viewers mostly stayed away.
'Unboxing w/ Joe Arpaio' Ep. 4 Official Clip | Who Is America? | SHOWTIME
The strangest part?
The show snagged former Alaska Gov. Sarah Palin for a gotcha chat but never aired the Q&A. She claimed he impersonated an injured war veteran to snag the interview, a low blow even by comedic terms. Cohen countered his character wasn't a veteran at all, and Palin's objections were more Fake News.
Not only did the segment get clipped, Team Showtime never bothered to prove its star right by airing so much as a snippet of the interview.
It doesn't matter now. Cohen says he couldn't pull off the surprise element a second time around, effectively killing the show.
"Robin Hood"
He steals from the rich and gives to the poor. So Hollywood couldn't resist making a new "Robin Hood" a bona fide member of … The Resistance. Audiences resisted the reboot in droves, making it a colossal flop.
Robin Hood (2018 Movie) Official Trailer – Taron Egerton, Jamie Foxx, Jamie Dornan
The screenplay piled on the anachronisms, including catch phrases like "redistribution of wealth." The movie ached to be taken seriously by woke Millennials.
No dice.
Of course, you never can be "woke" enough. One social justice site said the film's casting diversity was both aggressive and not good enough.
"The Oath"
Comic actor Ike Barinholtz let his Twitter rage against the president get the better of him.
His first time as both writer and director yielded "The Oath," a black comedy for our divided age. That actually sounds wonderful on paper. Let's follow a politically split family as they gather, and bicker, around the Thanksgiving dinner table.
THE OATH Official Trailer (2018) Tiffany Haddish, John Cho Comedy Movie HD
The film itself is neither funny nor insightful. The usual conservative bashing ensues. Barinholtz takes a few mild swipes at his fellow liberals, but to say he pulls his punches is an understatement.
Critics split dramatically over the film. Audiences avoided it, to the tune of $404,463. No, that's not a misprint for a film that graced 300 theaters at its widest release point. NOTE: Barinholtz gracefully chatted with this reporter to help spread the word about the film. At a time when some liberals refuse to so much as engage with conservatives that represents a positive step.
"A Wrinkle in Time"
Take a beloved book, one that has enchanted young readers for decades, and it give to the Mouse House. Add Oprah Winfrey, one of the nation's most cherished public figures, albeit one with an increasingly partisan posture.
The cast reflected Hollywood's diversity lip service, including a talented child actor at its center (Storm Reid).
So what went wrong with "A Wrinkle in Time?"
A Wrinkle in Time Official US Trailer
You can ask the same about many other films with sturdy casts and can't-miss potential. This "Wrinkle" did make one overt, and potentially devastating, mistake. The film eradicated the story's Christian elements with a snap of a Thanos-style finger.
Even the liberal site Vox noticed, and not in an approving fashion.
Did that crush the movie's chances at blockbuster potential? It's very hard to say. It does call to mind the hoariest of cliches, but one which still resonates. "If it ain't broke, don't fix it."
"Fahrenheit 11/9"
Michael Moore woke up this year to find someone had stolen his shtick.
Back in the 2000s few comic outlets mocked the Right like Moore did. Now? Every other TV show does it, often with sharper jokes and better visuals. So it shouldn't shock anyone that "Fahrenheit 11/9" became a serious flop.
Michael Moore's FAHRENHEIT 11/9 : OFFICIAL TRAILER - In Theaters 9/21
Audiences get all the anti-Trump agitprop they crave on HBO, Netflix, CBS and more. Why leave the house to see it done as clumsily as Moore does in 2018? Moore's original "Fahrenheit 9/11" earned a whopping $119 million in 2004.
The sort-of sequel? Try $6.3 million. Ouch.