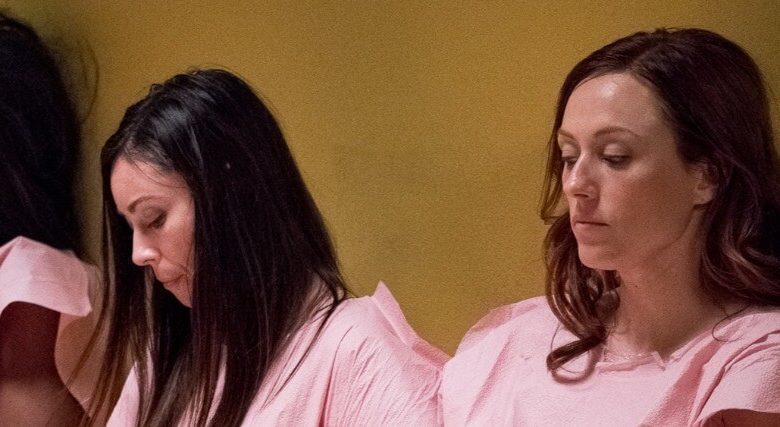 To say the Left controls popular culture is an understatement.
Look around. TV shows aggressively promote progressive causes. Documentaries, by and large, do the same. Consider two high-profile examples: Netflix's "Knock Down the House" and HBO's "Running with Beto."
Knock Down The House | Official Trailer | Netflix
Virtually every late night program hits the GOP – hard – while ignoring progressive gaffes. Yet the few times right-of-center art found purchase the Left struck back. Sometimes hard.
The term "Left" reflects various groups, including celebrities and media activists posing as reporters. They align, as needed, to dampen enthusiasm for content that threatens their world view.
The latest example is "Unplanned."
Unplanned Official Trailer - In Theaters March 29
The unabashedly pro-life movie, which has earned an impressive $17 million to date, suffered a series of body blows that should have crippled it.
Major TV channels (Lifetime, HGTV) wouldn't air its commercials
Major music publishers refused to let the filmmakers use their content
Twitter temporarily banned the film's official Twitter account during its opening weekend
The Motion Picture Association of America (MPAA) slapped an "R" rating on a film with no nudity, sex, cursing, or violence.
Google briefly dubbed the movie "propaganda" – literally.
Select media outlets called the film either "propaganda" or "bonkers."
Yet "Unplanned" persisted.
The upcoming film "Roe v. Wade" faced similar hurdles, and the battle isn't over yet. The film's production team fought to secure shooting locations, drew a Fake News attack during the press rollout and will likely run into other "Unplanned"-sized road blocks before its theatrical street date.
Ah, fake news. Gotta love the Left. This is a great script showing how much the lawyers did to get Roe v Wade passed through our Supreme… https://t.co/oENEg3rJgy

— Kevin Sorbo (@ksorbs) July 6, 2018
It's hardly the only example of the Left attempting to silence right-leaning voices infiltrating pop culture.
Remember when a group of actors, including Debra Messing and Justine Bateman, demanded Apple TV and Amazon deplatform NRA TV? Or when the media rose up, en masse, to savage Jimmy Fallon for treating candidate Donald Trump kindly on "The Tonight Show?"
For what it's worth, neither Trump nor First Lady Melania Trump has graced a late night show couch since.
"SNL" veteran Kenan Thompson blew a gasket when Kanye West hit the show's stage sharing pro-Trump messages.
Kenan Thompson Recaps Kanye West's Unaired SNL Pro-Trump Speech
The 2018 indie hit "Gosnell" got ignored by many mainstream film critics, despite springing to life via a massive crowdfunding campaign. The film showcased a grisly trial many reporters refused to cover at the time, making the film attractive to pro-life advocates.
The indie studio Cinestate makes movies with a complex array of characters. The stories aren't agenda driven, but that isn't stopping select media outlets from slamming them for speaking to Red State USA.
Despite the majority of their output being met with substantial critical acclaim thus far, Cinestate has frequently come under fire for making movies that seemingly endorse questionable politics.
The studio's upcoming project, about a school shooting survivor who fights fire with fire, is struggling to snag actors for the project. Cinestate CEO Dallas Sonnier told Fox News last year managers and agents have talked actors out of appearing in the film for fear of industry "backlash."
Filmmaker talks making movies during the Trump era
Roseanne Barr offered a rare olive branch to Trump fans last year when ABC brought her signature show back from the sitcom grave. "Roseanne" 2.0 treated the president's fans with some respect without going full MAGA.
Huge ratings followed. Then, the combustible star sent out one ugly, racially tinged Tweet, and ABC yanked the show out from under her. Her swift apology didn't matter, nor did the show's attempt at cultural balance.
Meanwhile, "Empire" co-star Jussie Smollett still has his gig despite apparently manufacturing a hate crime hoax that expended countless hours of police time in a city overrun with homicides.
Even Republicans who dare enjoy mainstream pop culture fair are quickly told to get in line.
When Democrats embrace pop culture the press cheers. Look at all the fawning press Mayor Pete Buttigieg generated this month by saying he'd like Phish to play at his inauguration.
When Sen. Ted Cruz cited "Green Eggs and Ham" on the Senate floor, comedians pounced. Pop culture references are out of bounds for conservatives, the not-so-subtle message went.
The Left's willingness to discourage right-of-center pop culture isn't new.
"Saturday Night Live" jettisoned its bipartisan spirit during the Obama years. Yet, when the venerable show dared mock the president the fact checkers came out in force, courtesy of CNN, Politifact and The Washington Post.
Have those same fact checkers examined any "SNL" sketches featuring Alec Baldwin as President Donald Trump?
The Comic Con landscape affords Leftists another way to put their foot down on conservative thought. One Con banned Christian actor Kevin Sorbo of "Hercules" fame simply for his views.
You'd think steering clear of the partisan divide would earn some trust from the Left. Not exactly.
Taylor Swift tried that route for a while. She sang, and sang and shared soapy moments on social media in between. What didn't she do? Promote Hillary Clinton for president, and that drove select media outlets to distraction.
Lately, she's done a course correction, joining her fellow stars in promoting a pair of Democrats late last year.
Kevin Hart is holding fast to Swift's apolitical model, and it's already cost him dearly. Earlier this year he scored the coveted Oscars hosting gig — for all of two days. Then the PC Police pulled him over for homophobic jokes uttered nearly a decade ago.
He lost the gig.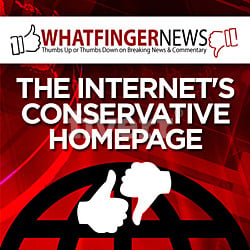 Why? Those clumsy jokes technically got the blame, but it wasn't that simple. He's defiantly apolitical, and that meant he lacked a cultural shield to protect him. Heck, the two-time Oscar host before him, Jimmy Kimmel, had a boatload of "problematic" skeletons in his closet.
Kimmel's "Man Show" series mocked and degraded women, for comedic effect, in ways he wouldn't dare attempt today. He also dressed in blackface to mimic NBA great Karl Malone.
None of that slowed his Oscar roll. Why? He's a dyed in the wool liberal, and that afforded him a measure of protection against the PC Police.
Even seemingly bipartisan efforts get tagged by Leftist media for fear of conservative messaging. Consider "No Safe Spaces," an upcoming documentary starring Adam Carolla and Dennis Prager. The film examines how free speech is under assault on college campuses nationwide.
No Safe Spaces: Dennis Prager Teaser
It's becoming a cause celebre for conservatives, and rightly so. It's an issue liberals either ignore or cheer on. That explains why the project got attacked by the far-left AV Club, The Mary Sue and Vulture.com last year.
Tina Fey recently said progressive shows like "Saturday Night Live" can't move the needle on popular opinion. It's safe to say she's in the minority, since her liberal peers are all too eager to diminish any voice that doesn't sing from the progressive hymnal.