Interviews
What Mysteries Lurk Behind Laura DiSilverio's Books?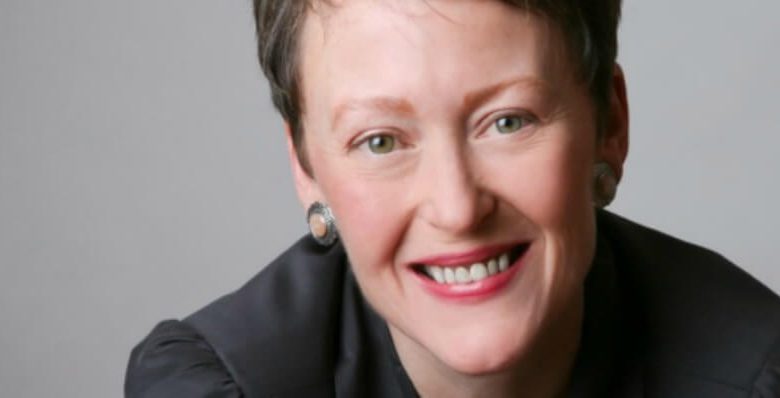 Laura DiSilverio began her writing career by taking a rejection letter the worst way possible.
The future author was in college at the time, and her first attempt at a novel was "total shlock" by her own admission. She submitted the draft to a publishing house and, not unexpectedly, a rejection letter soon arrived.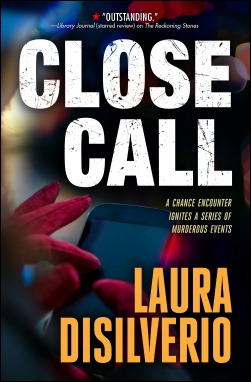 "The rejection was a good rejection. It was inviting me to re-submit," DiSilverio recalls. Rather than double down on a second chance she gave up.
DiSilverio drowned her sorrows "in a pint or two of Haagen-Dazs" and moved on with her life.
"I didn't know how to craft a scene. I wasn't concerned if the character had done any growth," she adds of her skill set back then.
She didn't stop writing, though.
She spent several years in the U.S. Air Force, writing when her schedule allowed. It took an actual voice to kick start her second career.
Her husband had just come back from a tour in Iraq, and the two were browsing in Seattle's Elliot Bay Book Company.
"I was standing in the middle of the personal essays section, and I felt absolutely a force, or voice, saying, 'this is what I'm supposed to be doing … this is what I'm called to do,'" she recalls.
DiSilverio still had serious military commitments remaining. That meant her calling could be stalled indefinitely. Only fate stepped in on her behalf.
"A variety of things felt into place. It was eerie," she recalls. She retired a year later and got to work.
FAST FACT: As an intelligence officer in the Air Force, DiSilverio helped resolve reports of live sightings of Vietnam prisoners of war while working out of the Bangkok embassy.
DiSilverio's resume features a crush of mysteries from a variety of unexpected settings. Consider "The Homicide Hustle: A Ballroom Dance Mystery
" and "Dead Man Waltzing: A Ballroom Dance Mystery
" along with these beauty-themed mysteries ("Die Job (Southern Beauty Shop)
," "Tressed to Kill (Southern Beauty Shop)
").
She had years of extensive military experience to draw upon, but she took a different path.
Why?
Partly because she could be hauled off for sharing certain secrets, she confesses. That doesn't mean those life experiences get left out of her stories.
Some of her characters end up forging family-like bonds with those who aren't kin, something she often saw within the Air Force. The adrenaline her former life inspired also comes in handy when crafting a page-turning finale.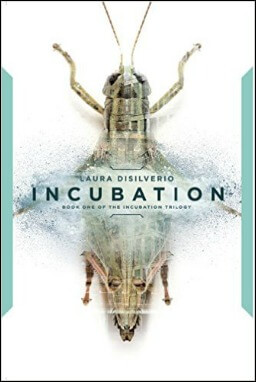 The Colo.-based author may stray from her mystery roots now and then, but she says all her stories share similar questions.
"Every book is a mystery, whether it's billed that way or not," she says. "Did the boy tell a lie and get caught? Will Harry Potter discover his antecedents and become a great wizard?"
To flesh out a story she falls back on old school tools – a pad and pencil. She'll use them to sketch out how story lines and characters collide.
"If we go this way, here are five possible results," she says as an example. She'll puzzle around for a month or so before the actual writing begins.
She'll aim for 2,000 words a day in between sips of tea.
"Writing doesn't happen without caffeine," she says.
When she's completed a draft, she'll let it sit for a month and forget some of the details she worked so diligently to include.
"Then I go back and start revising it," she says. "I figure out what's working and what's not. With the mysteries, I kind of have to start making sure the motivations for all the suspects are sufficient to make the reader thinking they could have done it."
And, of course, she'll drop in a few red herrings just for fun.
RELATED: How Author John Daly Captures Colorado at Its Best
She recommends those unfamiliar with her work give "The Reckoning Stones: A Novel of Suspense" a try. The novel won a Colorado Book Award for mysteries. Just know you might meet some unsavory souls along the way.
"They've done some fairly reprehensible things, but we still get invested in them," she says. Yes, there's a mystery to be solved here, too, but the author wanted to share something more powerful than any "aha" moments.
"Do you have to work for redemption or earn your way back to your loved one's good graces? Or is redemption only and always an act of grace on the part of those who love you and God?" she asks.