Interviews
Correia Reveals 'Weird' Way 'Monster Hunter' Began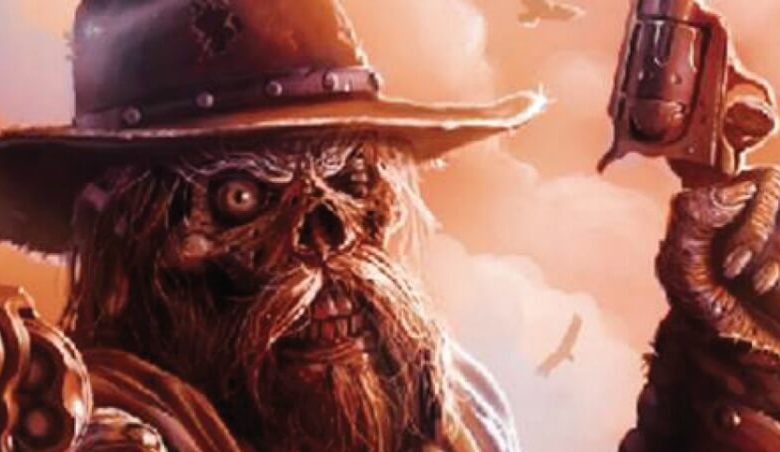 Author Larry Correia is returning to his literary roots without abandoning his fan base.
The mind behind the "Monster Hunter" series contributed a short story to "Straight Outta Tombstone
," a new collection of "weird west" tales edited by David Boop.
The book lets Correia reveal the origins of his popular fantasy series while connecting to the author he couldn't put down as a teen.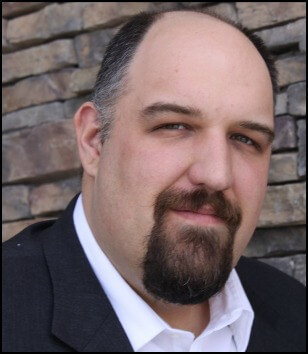 "I've always loved westerns," Correia says, looking back at his formative years. Only his initial fame in fantasy circles steered him away from the genre.
Until now.
Correia's "Bubba Shackleford's Professional Monster Killers" reveals the origins of the company chronicled in his best-selling series. Turns out the company's first job happened in western Wyoming circa 1895.
"It's a crossover fantasy in a western setting. I've never gotten to do that before," he says.
"Straight Outta Tombstone" also features work by 17 other authors, including Maurice Broaddus, Nicole Kurtz, Alan Dean Foster, Phil Foglio and Sarah A. Hoyt. The latter scribe, like Correia, is better known for her fantasy fiction.
The weird west genre offers plenty of perks for writers like Correia, but he says it's yet to truly flower in mainstream media. The '60s romp "Wild Wild West" came close, although its 1999 remake starring Will Smith fizzled. More recently, director Jon Favreau's 2011 flop "Cowboys and Aliens" failed to resonate.
Correia's 'Weird' Work History
Correia's curious background makes it easier to bounce between genres. He worked as a machine gun dealer, a military contractor, an accountant and a firearms instructor before hitting his stride as a novelist.
"Having a different kind of background translates really well into being a writer. You write things you know better than things you're guessing on," says Correia, who returns to his signature series next month with "Monster Hunter Siege."
RELATED: Conservative Steampunk Author Pushes Past Discrimination
His eclectic resume helps when writing his page-turning tales.
"I lot of my tough guy characters seem like plausible people because they're based on real people," he says. "The worse your job is, the better your sense of humor," he adds. "You have to cope."
His background also influences the souls who inhabit his adventures. Spending time in Alabama introduced him to ordinary folk far removed from media stereotypes.
"Southerners get screwed in fiction. They're portrayed as hicks, racists, and illiterates. In real life they're proud, heroic, smart, hard-working, good people," he says. "So I made Monster Hunter International a Southern-centric organization."
A Different Book on Mormons
Correia, currently working on a sequel to his "Son of a Black Sword" novel called "House of Assassins," is equally aghast at how the media portrays his fellow Mormons. So he routinely includes Mormons in his tales that don't align with those negative depictions.
"I hate seeing groups of people unfairly treated," he says. "I treat all characters as human beings and go from there."
How to Become a Professional Author with Larry Correia
Correia, also known for his "Grimnoir Chronicles" series, leans more to the right than many of his peers.
"I'm registered Republican. Libertarians can't get elected to dog catcher," he says, adding he has a personal reason for supporting smaller government. He worked as an accountant for Uncle Sam. And if there's a way to make something more inefficient, he says the government will pounce on it.
That position posed a problem for Correia early in his writing career.
"When I first started you had to keep your head down [about being right of center]," he says. "Only a handful of us who were other than liberal, and the publishing industry was very insular. Ninety-nine percent of it was in Manhattan. … and everybody thought the same way."
The worse your job is, the better your sense of humor ... you have to cope.
Click To Tweet
That was then. Now, with the rise in self-publishing authors have more freedom, he says. They're more outspoken, too.
A few publishers simply don't care about their authors' politics. They just to want to share good stories, the Baen author says.
"Baen has never cared about politics," he adds. "[it's about] do you sell or not?"