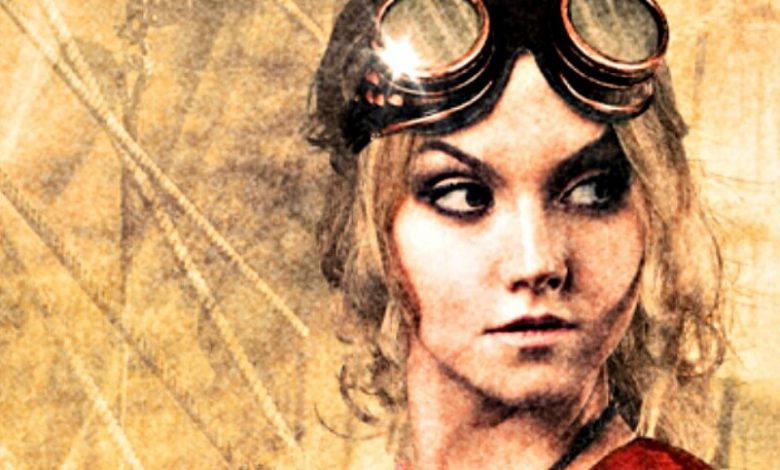 Conservative author Jon Del Arroz has a simple approach to his craft. Don't let politics invade the narrative.
"Nothing annoys me more than watching a TV show or reading a book and getting lectured about current events," says Del Arroz, a novelist and comics scribe.
He claims that spirit wasn't enough to stop the folks behind a Bay Area science fiction convention from shunning him. He says it's the price he pays for being an open supporter of President Donald Trump in a field where that position isn't looked upon kindly.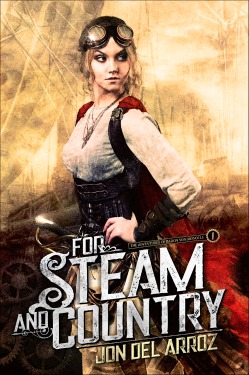 Del Arroz won't let any politically charged disagreements stop him. He just released the follow-up to his first novel, the Amazon hit "Star Realms: Rescue Run (Star Realms Novels)
."
"For Steam and Country: Book One of the Adventures of Baron von Monocle
" is steampunk fantasy aimed at the YA market. The story follows Zaira von Monocle, a young woman whose life changes when she learns her estranged father has died. The late adventurer left her his airship, which she'll need as she finds herself enmeshed in a war to protect her land against supernatural forces.
He targeted the young adult marketplace in the early planning stages for the book. And, since YA stories generally appeal to teen girls, he decided to make his main character a young woman on a vital mission.
"I wanted to challenge myself. Can I write as a 15-year-old girl?" he asks. Del Arroz had another goal in mind. Craft a more authentic YA heroine.
"A lot of the YA stories have strong female leads. She can kick butt, but that's not entirely realistic. [Zaira] is very strong headed and smart, but she's not just an extreme military genius right away," he says.
It's a Secret
Del Arroz found early success penning an independent web comic called "Flying Sparks." The story followed two superheroes who were dating but unaware of each other's secret identities. The series drew a following, but it wasn't enough to play the bills.
He later expanded his repertoire to include comic book writing gigs and work as a novelist. It's just what he's always done – create stories stretching beyond traditional boundaries.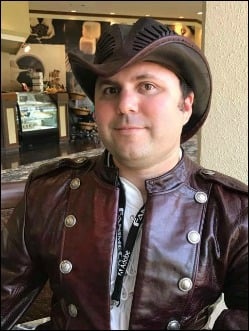 He began writing at an early age, inspired by science fiction shows like "Deep Space 9" and Babylon 5."
"You had all these long-term story lines like shows now," he says. "That didn't happen much in the '90s."
In addition to his new book he's still tinkering with a novel he began writing 15 years ago. He's also a contributor to TheFederalist.com.
Politics has always been a passion along with his creative side.
"I've been conservative from day one," he says, noting he unsuccessfully ran for Congress in 2010.
He claims his ideology caused a kerfuffle with BayCon, the annual sci-fi convention in the Bay area. He says he's been on BayCon panels for several years, speaking and entertaining guests along the way.
Then, he came out as a Donald Trump supporter in November.
"A lot of people in the local sci-fi scene took exception, called me names," he says. He also received a form letter saying he had been rejected as a speaker for the 2017 event.
It's not an isolated incident, he insists.
That kind of discrimination "happens all the time," he says, adding conservatives trying to get short stories published also find it tougher to get publishers' attention. Right-of-center comic book artists find work harder to come by these days too, he says.
"If you're not already famous before your views come out you'll have a big hurdle to overcome," he says.
We're On Your Side
Del Arroz acknowledges receiving private support from liberals who don't want others to prejudge his work due to any ideology.
For now, he's waiting for the June 30 debut of a his latest short story, "Lost and Found," to be included in "A Fistful of Credits" edited by Chris Kennedy and Mark Wandrey.
He's disappointed that some of his peers aren't accepting of his views. He's still heartened by some hopeful trends within the comic book industry.
"There's a big push for creating your own content," he says, a movement he sees in countries like France and Japan. And it's not relying on the umpteenth Batman saga. "People are looking for new concepts, new ideas."