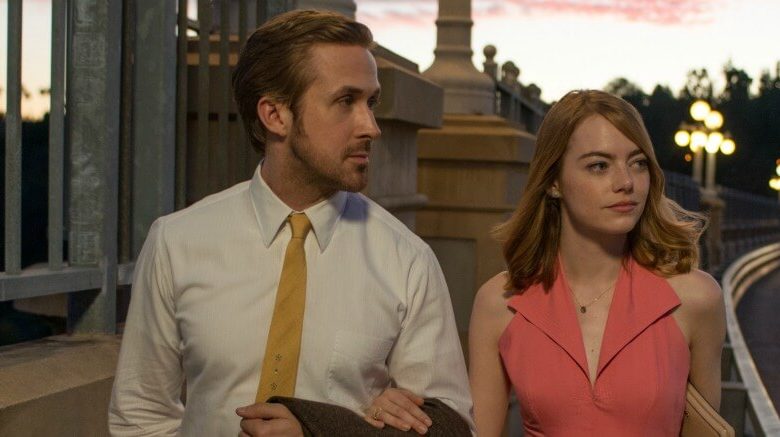 When was the last time a movie filled you with joy?
Sure, Marvel movies are breathtaking, and those "Furious" films make you wanna push your Corolla to its limits.
Cinematic joy is something different. It's why "La La Land" isn't just that rare movie musical. It'll make your heart swell three sizes larger, only you don't have to be a Grinch to feel its full effect.
La La Land (2016 Movie) Official Trailer – 'Dreamers'
Emma Stone stars as Mia, a wannabe actress flunking audition after audition in L.A. She has a meet cute moment (or two) with Sebastian (Ryan Gosling). He's a pianist who worships old school jazz.
Of course, their meeting turns to a flirtation. Then, a full-blown courtship ensues. You know the kind, or you might remember it from movies made more than 20 years ago.
It's all set to one gorgeous ballad after another, many accompanied by sophisticated choreography. And yes, Stone and Gosling can sing and dance just fine, thank you.
They're not Astaire and Rogers 2.0. They don't have to be. This is a 21st century movie musical, and the less gloss on the screen, the better. Their rough edges make the musical segments grittier, more a part of the bigger picture.
RELATED: HiT's Top 10 Movies of 2016
You can't simply deposit a '50s era musical into our 2016 culture. It would be musty, anachronistic, and exercise in nostalgia that would grow old before the end credits.
Writer/director Damien Chazelle ("Whiplash") channels our affection for old Hollywood musicals without slavishly recreating them. That leaves our stars to embrace the format without cynicism.
Gosling pours himself into the part, wallowing in Sebastian's artistic crisis. Stone is as ebullient as ever, but she's never been so rewarding to observe. She could let her large, moist eyes do the work for her. Nothing doing. She's wholly invested in the character, the tone and the appreciation for Hollywood's past.
One may wish for more musical moments, but the sequences fit snugly into the narrative as is. Even those aghast at the sight of actors switching gears and singing will surrender soon enough.
La La Land Movie CLIP - City of Stars (2016) - Ryan Gosling Movie
Strip away the elegant dancing and you're left with a bona fide date movie. The intermingling of fingers alone ignites the screen with sparks. These aren't friends with benefits, mind you.
How refreshing is that?
The musical also has plenty to say about the artist's journey, the sacrifices we make en route to fame … or obscurity. That's one of the best textural takeaways from the film, the quiet clash between selling out and doing what you love on your own terms. Sometimes that means playing to near empty venues.
If all of this weren't enough, the visual snapshot of L.A. is so sublime you may consider a locale change.
FAST FACT: Emma Stone once tried, and failed, to land a spot on the sketch series "All That" on Nickelodeon.
The film's final moments are a thing of beauty. Just when you fear it might hit a false note, it course corrects just in time. Bittersweet but true to life, it's a perfect way to end this joyous story.
What's left to say about Chazelle? "Whiplash," for all its kudos, was actually underrated two years ago. That won't happen again. Critics are beclowning themselves by throwing adjectives at "La La Land."
You won't find any arguments here.
HiT or Miss: "La La Land" may not win a gaggle of Oscars. It's merely an affirmation of how movies can transport us in ways no other medium can match.