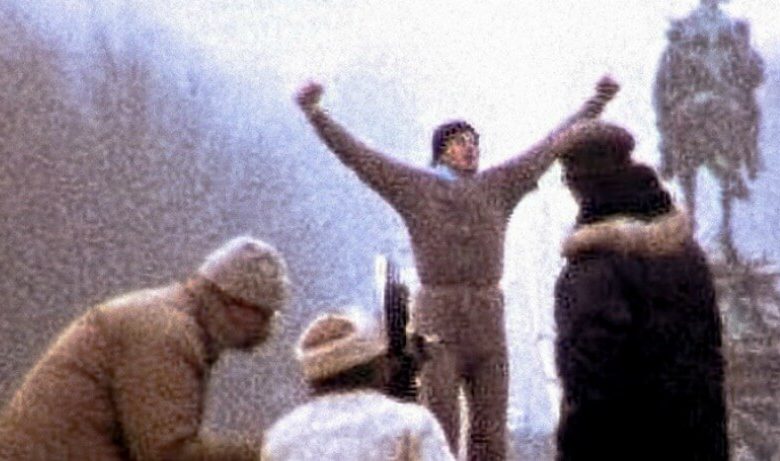 Who directed "Rocky?" It's a harder question than it should be.
The 1977 Best Picture winner remains one of the most beloved films of the past 50 years. We all know the movie made Sylvester Stallone a star. Who stood behind the camera, helping that happen?
"John G. Avildsen: King of the Underdogs" answers that question in more ways than one. Avildsen, who died June 16, never became a household name. He didn't have the style, the personality or the ego.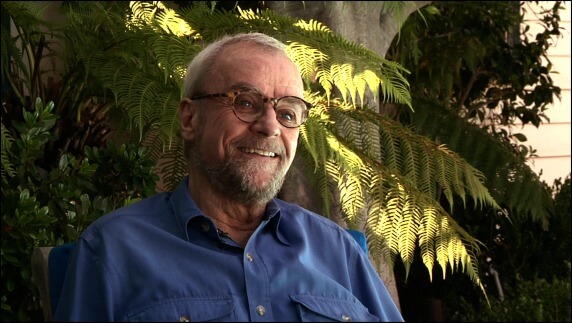 Instead, he delivered what Christopher Atkins calls "stand up and cheer" movies better than most. That used to count for something. It's a meta narrative that makes the already engaging "Underdogs" even richer. Avildsen's absence from Hollywood during his later years speaks plenty about the industry, if not the culture.
His brand of uplift simply went out of style.
And that's a shame. Couldn't we use another "Rocky" or "Karate Kid" right about now?
Official King of the Underdogs Trailer
The documentary begins in hesitant fashion, as if we're joining a film already in progress. It's disorienting, but Avildsen himself sets things straight. "Underdogs" allows him to narrate his life story, and he's both blunt and captivating.
Heavy hitters like Stallone and Martin Scorsese sing his praises, describing a director who never got his due.
They have a point.
Avildsen's career is certainly spotty. For every "Save the Tiger" there's an "Inferno" or "A Night in Heaven." The highlights rocked pop culture all the same.
John G. Avildsen Wins Best Directing: 1977 Oscars
We start with "Rocky," and for fans of the boxing classic you'll hear plenty of juicy behind-the-scenes tales. Some diehards already know why Rocky and Adrian's first date happened in an empty ice rink.
Other revelations will catch viewers off guard.
The documentary often surprises us. Not every celebrity interview is full of warm wishes. Burt Reynolds holds sour memories of his time on the set of Avildsen's "W.W. and the Dixie Dancekings." They clearly didn't get along, and Reynolds isn't ready to make nice.
Other Avildsen players offer nothing but praise, like Talia Shire and Ralph Macchio. The balance makes the bouquets thrown smell sweeter.
FAST FACT: The budget for "Rocky" was so low one Winnebago served as the wardrobe trailer for everyone and they didn't have chairs or craft tables for the cast and crew, Avildsen once told USA Today.
"Karate Kid" fans will feast on the minutiae the director shares about that modest production. No one knew the film would crush the competition, or that the casting would be picture perfect.
Avildsen had a hunch all the same.
And we see fuzzy "Karate Kid" audition reels that make our nostalgia circuits all but burn out.
BONUS: Podcast Interview with "Underdogs" director Derek Wayne Johnson
Listen to "HiT Episode 36 Derek Wayne Johnson" on Spreaker.
The film doesn't dig deeper into Avildsen's Hollywood disappearing act. He worked sparingly in the '90s, and his last major credit came with 1999's little-seen "Inferno" with Jean-Claude Van Damme.
We're told Hollywood stopped making the kind of movies he crafted. There's plenty of truth to that line of thinking given our obsession with anti-heroes. There must be something more to that story, though. Avildsen also glosses over why he lost the "Saturday Night Fever" directing gig. Was it really for the petty reason he describes?
RELATED: 20 Insane 'Rocky' Facts for Film's 40th Anniversary
There's a father-son story in play here as well.
Avildsen's dad loomed large over his life. The older man died before his son's fame fully bloomed. The documentary teases some emotional notes from that pain without overplaying its hand.
Admirers suggest Avildsen only had himself to blame for not being a Hollywood power broker.
"He's not a very political animal," Stallone says of his friend and mentor. Avildsen would rather keep on shooting on set and off. His home videos offer a vibrant peek into his film canon. It's the film's secret weapon.
He never stopped shooting, even when the gigs dried up. We see him holding his smart phone mid-air, capturing everything in sight.
Hollywood stopped calling, but his eye for stories never shut.
Avildsen's career is certainly spotty. For every 'Save the Tiger' there's an 'Inferno' or 'A Night in Heaven.'
Click To Tweet
The director shouldn't be mentioned in the same breath as Spielberg, Coppola or Fincher. He still took pride in making audiences happy, a sentiment hopelessly out of date.
Here's betting movie goers miss it all the same..
HiT or Miss: Movie fans will cheer "King of the Underdogs" for its juicy tales as well as its unassuming subject.