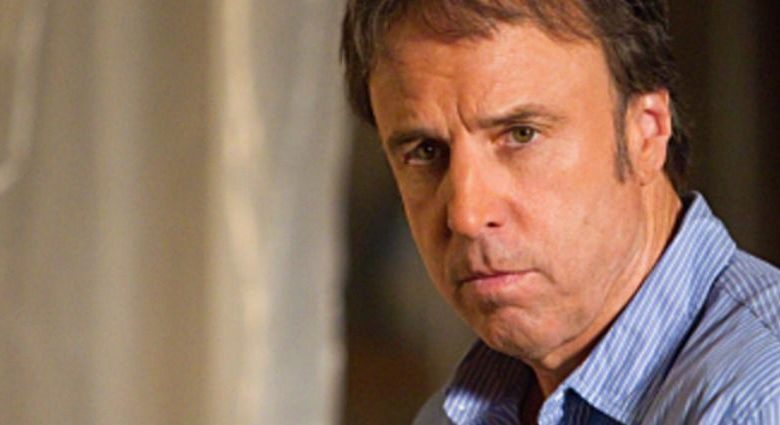 Consider Nealon's seven-season run on Showtime's "Weeds," a part in virtually every Adam Sandler comedy and his ubiquitous TV ads for the blood-thinning drug Xarelto.
Nealon will be headlining a special show July 2 at the Ice House comedy club in California. But as he gets ready to hit the Pasadena stage, he took a few minutes to consider his career and explain those ads.
"I was on [SNL] for nine seasons. For me I knew it was a great job, so I wanted to do it as long as I was happy," Nealon says.  "A lot of people saw it as a stepping stone, and I saw it as a career.
How Kevin Nealon Got On SNL | CONAN on TBS
"Living in New York, rising to the challenge each week, working with great guest hosts and musicians was such a rare opportunity, so I knew a good thing when I saw it and wanted to stay there. You can't compare it with stand-up except they're both live. With 'SNL' it was such a unique experience you can't compare it to anything else.
How old does the deceased have to be where we don't say, "What happened?' I say 79.

— Kevin Nealon (@kevin_nealon) January 15, 2016
Part of his tenure involved mocking the biggest names in politics, a task he relished.
"On 'SNL', the best years were election years because there's so much fodder to pick from," Nealon continues. "I've never been political in my stand-up act because I prefer comedy that's longer lasting, but you can't help having it in your act this year because it writes itself with Trump in the race," says Nealon, who doesn't mind injecting his left-leaning politics into his Twitter account.
"Other than that, I don't get out there much on the show, and the last thing I did was a 'Weekend Update' back when Tina Fey was still doing it," he says.
Nealon isn't certain that the success of "Weeds" influenced the current wave of states legalizing marijuana or voting on the issue.
He did notice a couple of intriguing parallels to real life.
"I don't know if we had an impact on legalization, but it certainly wouldn't have been the show it was because we wouldn't have been hiding from the law," says Nealon. "It was certainly prophetic. We did a couple episodes about the tunnel going from Mexico into the U.S., and that same year they discovered one. We burned down a patch of pot, and then they had a fire near Magic Mountain that wiped out a lot of properties."
Speaking of drugs, it's been a bit disconcerting to see Nealon in those Xarelto ads. Most pharmaceutical ads feature unknown actors discussing personal problems while announcers intone ominously about side effects that seem worse than the disease in question.
Seeing Nealon clown around with golf legend Arnold Palmer and other athletes is a refreshing change of pace.
RELATED: Jo Koy: My Inspirations Couldn't Exist Today
"When they asked me to do it, I didn't just want to do a pharmaceutical ad. I said, 'Can we bring some comedy to it?' They said yeah, but keep it somewhat serious," he says. "It's real medicine for a real problem. I wrote a lot of comedy and they used a good deal of it. We had a fun time doing it and hopefully there will be more."
To hear the rest of the interview, in which Nealon discusses becoming a father late in life and how he originated his famed character Subliminal Man, visit the "Kozversations" podcast.
Kevin Nealon performs at 8 p.m. July 2 at the Ice House, 24 N. Mentor Ave., Pasadena. Tickets are $20 to $27. Call (626) 577-1894 or visit icehousecomedy.com.