Interviews
Apolitical Klatman a Snug Fit for L.A.'s Comedy Scene
The Colorado resident learns the City of Angels isn't like the movie version. At all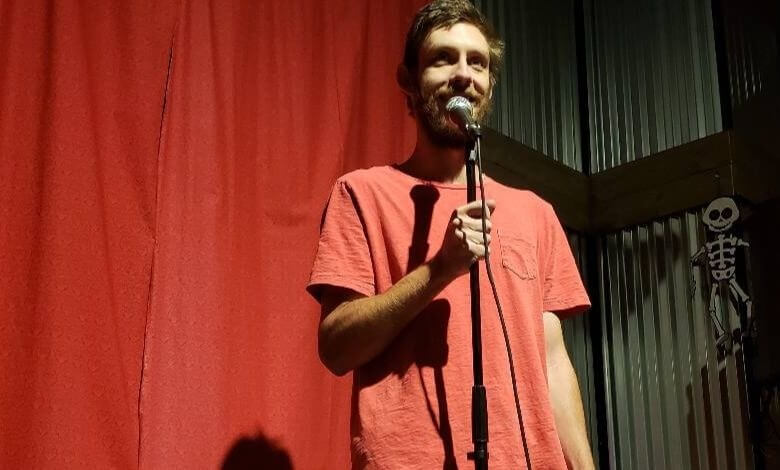 Comedian Kevin Klatman says Los Angeles offers everything a fledgling comic needs to make it big.
Open mic nights aplenty
Audiences eager to hear untested talent
And, fingers crossed, "connected" patrons looking for a fresh, funny face.
For the past year Klatman has been trying to be that "fresh, funny face" in the City of Angels. The Colorado resident moved to California to push his career to the next proverbial level.
"You have to get out and do as much stand up as possible," Klatman says of his approach. "Lots of people will tell you there is no path [to fame and fortune]. It's throwing stuff at the wall to see what sticks … everyone's path is so different."
Stand up comedy Kevin Klatman
He knew his best chances for success came in relocating to either L.A. or New York City, but it wasn't a close call for the lanky comic. He compared one Big Apple visit to getting lost in that trash compactor from "Star Wars."
L.A. offered better weather, but a recurring theme visited him upon arrival.
Trash, Golden State style.
"It's really disgusting. There's trash all over the ground, homeless people everywhere. Just once I wanna see a movie where that's accurately portrayed," says Klatman, who lives in walking distance of the Hollywood Walk of Fame.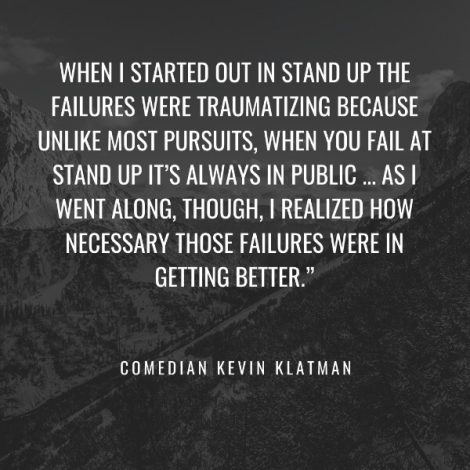 He recalls watching the Oscars ceremony nearby, complete with its red carpet pageantry, and noting the tourists and homeless people gathered mere blocks away.
Still, he's not there for any urban renewal schemes. He hopes to supercharge his comedy career.
He says he's gotten to see, and meet, some very funny young stand-ups who could be the next "fresh face," just like him. One trend jumped out at him while watching his fellow stand-ups.
The comedians aren't "as political as you might expect," he says, while ideological talents move more quickly up the show business ladder.
"Sometimes it almost feels like they're hand-picked," he says of the latter group. "They're the ones who tend to get famous."
RELATED: The HiT 'cast no. 83 – Comedian Kevin Klatman
He is impressed, to a degree, by the camaraderie displayed by fellow comics.
"They're mostly supportive of each other," he says, adding L.A. residents tend to be very "image conscious."
"No one's ever gonna be mean to you to your face," he says.
Klatman's humor teeters on the absurd – cracked observations and thematic twists abound. His Instagram account features the kind of movie reviews you'd never find at, say, Variety.
Why?
He says the film reviews he watched on YouTube didn't impress him.
"They weren't very insightful. They just explained the plot. Which led him to his curious approach to the task at hand: "how can I make the least insightful movie reviews as possible?"
Many of his signature reviews cover films he hasn't even seen. Take that, RogerEbert.com.
Klatman learned his brand of humor is a snug fit for L.A. audiences, convincing him to push harder in that direction. His routine also avoids the de facto Trump attacks seen on late night TV. In fact, you won't hear any political jabs when Klatman takes the stage.
"I think that's appreciated in a way," he says, even if some audiences anticipate a few "Orange Man Bad" jabs in any given set. "To stand out you have to be original … if it's the first thing people tend to think of, I try to avoid that."
In high school I was voted, "Who's that?"

— Kevin Klatman (@kevinklatman) August 2, 2018
So far, Klatman hasn't landed a Netflix stand-up special or network sitcom. Still, he's proud of the work he's put in as well as the creative progress.
He's appeared twice as part of the "Kill Tony" podcast, an open mic based show where veteran comics like Dane Cook and Steve O heard his routines.
He's gotten random messages from people who saw, and cheered on, his performances. He also met a commercial actress who said she once landed $30,000 for one prime gig.
Naturally, he's added "acting" to his resume, including a small role in the upcoming indie film "The Healing Garden."

For now, he's doing plenty of people watching between gigs. He recalls a traffic jam that allowed several drivers to get out of their car and exchange heated words … and more.
Once traffic loosened up, the players dropped their anger, jumped back into their cars and drove away.
Another day found him confronting yet another homeless person deep in a one-person debate.
Drug addicts in L.A. "are always talking to themselves, and it's never a pleasant conversation," he says. This woman appeared to be cooking bacon on an impromptu stove. When Klatman walked past her she started shrieking "at the top of her lungs."
Once he passed, the screaming stopped and she resumed her cooking. The unusual connections don't end there, though.
A stranger caught his act one night and messaged him with a proposal.
"I really liked your stand-up … I'd like to give you a [free] haircut," the man wrote.
Haircuts are pretty expensive, he notes, so he took a chance and met the fan. He got the free haircut and the two became friends.
"People are so willing to put themselves out there .. in a way I'm almost not comfortable with," he says of his new home turf.
That extends to the city's creative players.
"People are just totally willing to go with you wherever creatively you wanna go … and they mean it," he says.
Hollywood is the land of dreams as well as rejection, of course. The latter has taken time to process.
"When I started out in stand up the failures were traumatizing because unlike most pursuits, when you fail at stand up it's always in public," he says. "As I went along, though, I realized how necessary those failures were in getting better."
Rejection is proving to be a steady, and improbably helpful, companion.
"If you're only getting laughs 5 percent of the time, you're bombing, so I was doing that quite a bit, and I still do that, because you have to test your material to know what's funny," he says. "The more testing you do, the more material you get, so the more you fail, the better."