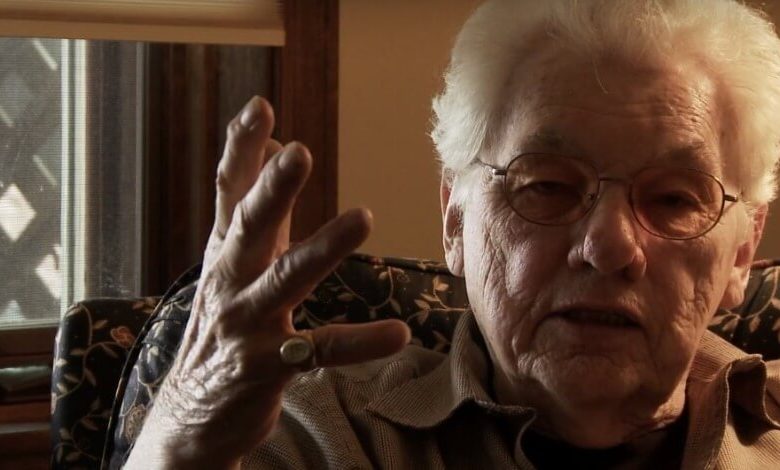 Vic Sarin's "Keepers of the Magic" interviews some of the greatest cinematographers who ever lived.
These artists' contributions to cinema can, indeed, be described as magical.
While Sarin, a gifted filmmaker in his own right, bears personal insight and his warm onscreen presence at times, he mostly stays out of the spotlight and gives the most attention to a fascinating host of interview subjects.
Keepers of the Magic - Trailer
Discussing their craft, inspirations, personal and professional histories are Vittorio Storaro (the Oscar winner for "The Last Emperor"), Cesar Charlone (an Oscar nominee for "City of God"), Bruno Delbonnel (celebrated for his work on "Amelie"), John Seale (the Aussie cinematographer in "Mad Max: Fury Road"), Phillipe Rousselot (noted for his work on "The Bear"), Roger Deakins (known for "The Shawshank Redemption" and "Skyfall") and Gordon Willis (who filmed "The Godfather" and "Manhattan").
To say the least, this is a collection of artistic giants and their anecdotes provide a master class for film lovers.
Sarin generously provides clips to illustrate the masterful works of his subjects. Due attention is given to Storraro's groundbreaking work on Bertolucci's "The Conformist," Willis' highly influential, shadow-infused shaping of "The Godfather" and Deakins' breathtaking realization of the Coen Brother's "No Country For Old Men."
No Country For Old Men (2007) Official Trailer - Tommy Lee Jones, Javier Bardem Movie HD
There are some nice surprises here, too.
Also explored is Seale's work on the seldom recognized, western-influenced "The Hitcher" and he later provides a wonderful anecdote on an unspoken favor he provided Glenn Close on Ron Howard's underrated "The Paper."
Deakins' astonishing craftsmanship on "The Assassination of Jesse James by the Coward Robert Ford" is noted, as is Deakins' color-drained "1984" (and contrasted with Rousselot's candy-colored vision of Tim Burton's "Charlie and the Chocolate Factory").
The segments on the late Willis (whose influence and contribution to cinematography is staggering) are especially precious, as the artist is unguarded and spry in his interviews.
RELATED: 'Filmworker' Shows Perfection Was Kubrick's Only Goal
While the discussions on cinematography are often more emotional than technical, crucial talking points arise. The various camera man pontificate on "happy accidents" on the job, "day for night" shooting, uses of color and shadow symbolism, filling the center frame, and even compare digital to traditional film.
While Sarin's film brings up expected touchstones on the subject, like "Metropolis," "The Jazz Singer," and "The Birds," there are many more, unexpected gems that receive attention. Charlone's process on "City of God," Rousselot's grueling on-location experience for "The Bear," Deakins' working with digital skies on "Mad Max: Fury Road," and Seale's finding an unexpected accident while filming a key moment on "Rain Man" are noteworthy.
Rain Man Official Trailer #1 - Tom Cruise, Dustin Hoffman Movie (1988) HD
Sarin speaks poetically to the power of cinema and bookends his film with children watching movies through a vie finder on a "cinema cart." Fittingly, an autobiographical tidbit uses a moment from "Cinema Paradiso" as an illustration. The documentary leaps from film to film cleanly, as the interview subjects and the works they (or others) have shot is properly highlighted before moving on.
There are some vital sound bites, such as director Sam Mendes declaring that the relationship between a filmmaker and cinematographer "is the most important, because they are your eye." When recalling his work on John Boorman's "The Emerald Forest," Rousselot offers, "When you face an impossible task, you start inventing things."
Film buffs can engage in nitpicking at what isn't there – no mention of Rousselot's wondrous work on "Interview With the Vampire"? Nor Storraro's primary colors-infused "Dick Tracy"? Aside from a brief inclusion of "Australia" cinematographer Sandy Walker in the end credits, the subjects are all male. Also, even with end credits, it clocks in under 90 minutes and could have been much longer.
Yet, there's so much here, it's hard to believe how much is carefully packed into this engaging lesson on cinema. Even with a brief running time, Sarin's film is essential and un-missable for movie lovers.
Four Stars (Out of Five)