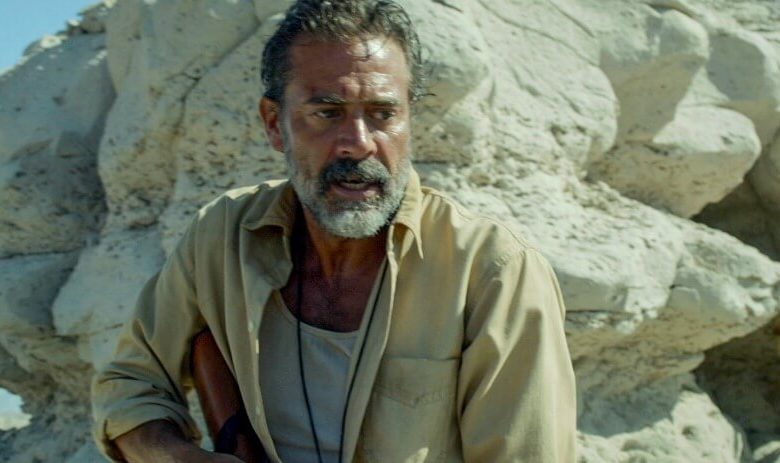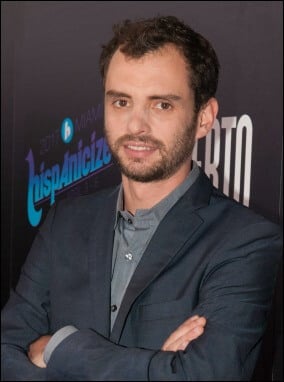 That didn't fit his vision – or his goals.
"With this subject matter it was important to connect with the audience directly," Cuaron says. That meant jettisoning a rhetorical style for a lean thriller without any fat on its storytelling bone.
"It's something I admire about genre [films]. You grab the audience by the stomach," Cuaron says.
It's hard to argue he didn't achieve just that.
"Desierto" stars Gael Garcia Bernal as one of several Mexicans illegally entering the United States along its southern border. Jeffrey Dean Morgan of "The Walking Dead" fame won't let that happen.
He's a one-man anti-immigration force, picking off Mexicans with his rifle before they can savor the American dream.
Yet Cuaron, son of "Gravity" director Alfonso Cuaron, won't share his thoughts on immigration policy. He calls his movie a "cautionary tale" aimed at divisive political rhetoric.
Desierto Official Trailer #1 (2016) - Gael García Bernal, Jeffrey Dean Morgan Movie HD
"It's where society can go to if we're bombarded by speeches of hatred," he explains. "Jeffrey's character represents this vulnerable part of society … they'll end up being pushed to theses dark places."
"The movie, more than being about immigration, is about hatred … hatred toward 'the other.' It also can be a racial hatred," he says. "In that sense we can debate many things about the subject matter … but there's basic things that aren't debatable."
Cuaron might have a second career as a politician if this whole movie thing doesn't work out.
RELATED: Bono: US Should Welcome Syrian Refugees
The director shot many scenes with Morgan that flesh out the villain's back story. Then, Cuaron slashed them from the final cut.
"It went against the drive of the story," he says. "It's also important to tell the story in the present tense and let the action speak for itself."
Ultimately, what could those scenes do to explain a character who picks off his human prey without a moment's hesitation, he asked.
BT … Before Trump
"Desierto" began not with any stump speech by Donald Trump, but from a visit to Arizona a decade ago.
Cuaron accepted an invite from the Mexican consulate in Tucson where he heard harrowing tales of border crossings in the region.
"All the stories were very tragic, so I started reading a lot about it," he says. A short time later the state explored tougher immigration rules that, to Cuaron, sparked a wave of hateful rhetoric against migrants and foreigners.
FAST FACT: Jeffrey Dean Morgan isn't afraid to take on Donald Trump's rhetoric head on. "I think everything that Trump said in his speech on immigration is wrong," the actor told Reuters on the GOP presidential candidate. 
Cuaron just wasn't sure how to best capture those stories on screen. He focused on other projects in the meantime, including writing the Oscar-winning feature "Gravity" with his father. Finally, he cracked the immigration story he hoped to tell.
"I wanted something that reached a wider audience to tell the story through a genre … horror or action," he says, citing a love for gritty '70s cinema. Those films boasted genre stories with thematic layers lurking under the surface.
Snakes on a Desert
"Desierto's" protracted creative process let the director visit several deserts both for research and inspiration. What he found surprised him.
"I had a vision that the desert was all flat with bushes," he says. "You realize each desert is different with different dangers." He ended up rewriting the script to match the obstacles he found during his travels. That meant introducing some snakes to menace the main characters.
"Desierto" hit the festival circuit last year. Originally, the film's studio set a Spring 2016 release date for the project. Now, it's opening roughly three weeks before Election Day.
Coincidence?
Cuaron says the timing has more to do with the Halloween season than anything else.
"It's a horror film. It follows the tropes, besides being in daylight," he says. The director isn't complaining about the timing, though.
It's a Family Affair
Alfonso Cuaron is a producer on "Desierto," and father and son previously teamed up to pen "Gravity." Clearly, the father-son connection has been fruitful for the Cuarons. The young auteur even recruited other family members for latest directorial effort.
"I have many brothers. My oldest is the one who gets killed point blank [in the movie], so my mom wasn't very happy with me," he says.