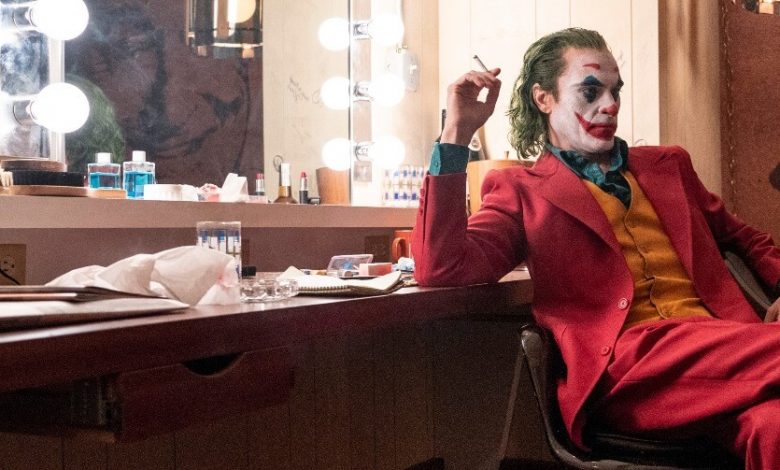 When was the last time a movie dominated the conversation for the best of reasons?
Director Todd Phillips' "Joker" nailed the "conversation" part months ago. His sober spin on Batman's arch nemesis, we were told, left the comic book blueprint in the circular file.
The movie itself lives up to that hype, that promise, in ways we couldn't rightfully expect. Star Joaquin Phoenix gives us a Joker that makes the Ledger, Leto and Nicholson versions obsolete.
That alone will put a smile on your face. And "Joker" is just warming up.
JOKER - Final Trailer - Now Playing In Theaters
Arthur Fleck (Phoenix) dutifully slathers on grease paint as part of his daily grind. He's a party clown for hire with dreams of stand-up glory. It's darkly fitting that he suffers from a Tourette's-like tic which shackles him with bursts of laughter for no reason at all.
It's a brilliant twist on the Joker, a curse Phoenix embodies in ways that make a nearly 80-year-old character his own.
RELATED: Why Batman, at 80, Still Matters
That's cackle is hardly Arthur's only burden. He lives with his aging Ma (Frances Conroy) in a dingy apartment, further isolated from a world which has no need for him. He longs to chat with a comely neighbor (Zazie Beetz) but seems ill-fitted for the task. And he's living in an '80s version of Gotham that evokes a rotten Big Apple before the Giuliani era saved its soul.
Putting on a happy face is no match for the grim world around him. And that's partly "Joker's" point.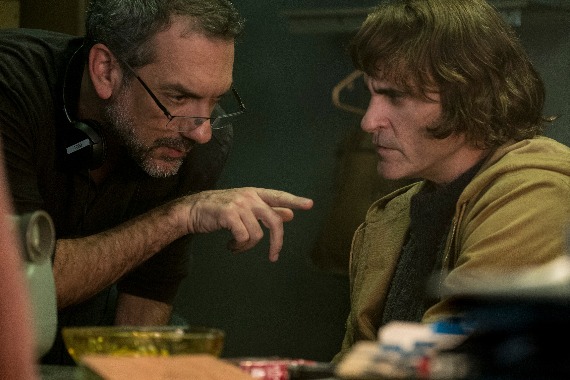 Arthur's only solace is watching his favorite late night show starring show biz legend Murray Franklin (Robert De Niro). Even that is robbed from him, leading to a confrontation as hypnotic as any movie scene this year.
Phoenix famously shed 50-odd pounds to make Arthur look haunted and grim, but that's just the shell of a career-defining turn. His Joker generates empathy, and sadness, before giving way to revulsion. We know where the character must go, and we mourn the path that leads him there.
The actor doesn't overplay his hand, fall back on DC Comics tropes or otherwise mar a pitch-perfect performance. It's stunning, and in its own weird way fits into Christopher Nolan's "Dark Knight" trilogy.
"Joker" packs more than a few liberal messages between Phoenix's bravura work, from its class warfare rants to suggesting the government do more to protect the mentally ill. The film never comes close to hectoring, though, keeping the dramatic elements foremost in mind.
Can they give the film an honorary Oscar for that reason alone?
RELATED: Critic v Critic: 'Joker'
The narrative offers so much to consider beyond the inevitable awards season buzz. Are we all complicit for the deeply damaged souls we ignore on the streets every day? How much would it hurt to extend some grace beyond our friends and family circles?
This "Joker" is a compendium of "red flags" that Gotham ignored for too long. Sound familiar?
FAST FACT: At least 15 actors have played the Joker over the years, a disparate group including Cesar Romero from the '60s TV show to Zach Galifianakis courtesy of "The LEGO Batman Movie."
Arthur's connection to De Niro's character suggests the fallout from predatory art. The future Joker may be damaged beyond repair, but he knows when he's being set up for failure. Think how the Fox TV executives grin during those early, awful "American Idol" auditions.'
Dance for us, clowns!
Phoenix's Joker is onto that scam, and it makes the third act as powerful as any superhero feature. And that's all without CGI, car chases or perfectly choreographed action sequences.
RELATED: 'Joker' Director Says Woke Culture Killed Big-Screen Comedies
Yes, "Joker" brings the violence we expect from an R-rated genre film. The moments are brief but unrelenting, constructed atop character and narrative demands. One particular sequence, which lasts all of three seconds, will haunt audiences for days, weeks even.
Joaquin Phoenix went dark—very dark—as the troubled comic-book villain in Joker. It just might earn him an Oscar. Read V.F.'s November cover story: https://t.co/4yTNei3l3f pic.twitter.com/I4yPQWQlc2

— VANITY FAIR (@VanityFair) October 1, 2019
Much has been made about the film's potential to spawn real-world violence. The movie itself suggests nothing of the kind. The best art rarely does. Instead, it paints a world where empathy, not violence, is the solution.
Give Phillips all the credit he deserves. The tone here is unrelenting, but the spell being cast never comes close to breaking. Phillips co-wrote the screenplay, too, and his images work wonders with the score. The latter packs a wallop, from rich string arrangements to more traditional notes.
So what happens next? Does Warner Bros. force Phoenix to don the grease paint again for future "Batman" installments? Will his Joker become part of a "franchise," another cog in a fan-friendly series?
Perhaps. Let's stop and savor "Joker" while we can. It's the best movie of 2019 and proof the Hollywood system can still make movies that knock our socks off.
HiT or Miss: "Joker" proves the comic book genre can expand beyond our wildest expectations.