Interviews
John Savage Draws Strength from Fan Recognition, Military Veterans
The 'Deer Hunter' standout joins CBS's 'SEAL Team' for an intense family reunion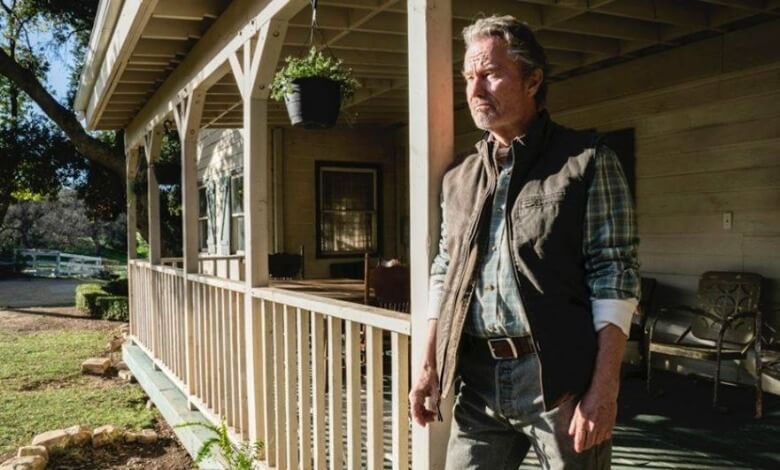 Actors know when their fellow stars don't get the attention they deserve.
Sam Rockwell echoed that sentiment while promoting his 2002 drama "Confessions of a Dangerous Mind."
When asked to name the great actors from his favorite film era – the 1970s – the future Oscar winner didn't hesitate.
"Gene Hackman, Dustin Hoffman, Al Pacino, Jon Voight, John Cazale, Robert De Niro, Robert Duvall, and John Savage—nobody talks about John Savage. He's amazing in Deer Hunter, The Onion Field, Inside Moves."
Savage never emerged as a Pacino-sized star from that era. He just kept on working, an approach which added even more iconic films to his resume including "Do the Right Thing," "The Thin Red Line" and "Salvador."
Hair (2/10) Movie CLIP - Manchester (1979) HD
Now, Savage is joining CBS's "SEAL Team" in a recurring role. It's a gig he doesn't take lightly, in large part due to the show's powerful messaging.
"It's a gift from God for me," says Savage, who recently co-starred in the military drama "The Last Full Measure." "I have a deep interest in the experiences of men and women in the armed services."
Savage plays Emmet Quinn on the CBS series, the estranged father of A.J. Buckley's larger than life Sonny. A disciplinary measure against the hot-headed SEAL leads to their emotional reunion.
That father-son standoff took place last month on the show, which airs 9 p.m. EST Wednesday nights. They'll square off again on "SEAL Team" episodes airing April 8 and 15.
Now in its third season, "SEAL Team" shares both the muscular exploits of these warriors as well as the loved ones eager for their safe return. The show stars Buckley, David Boreanaz, Jessica Pare, James McShane, Toni Trucks and Max Thieriot.
Savage brings decades of experience to the series, including critical involving the U.S. Military. Think of his haunted Vietnam War veteran from "The Deer Hunter" or the straight-laced draftee in "Hair" who gets a crash course in the hippie subculture.
The Long Island native says he quickly connected to Emmet Quinn, especially after getting to know so many veterans over the years – along with fractured families.
FAST FACT: John Savage is part of a performing family. His sister, Robin Youngs, is a well known TV and radio star in Boston, and siblings Gail and Jim Youngs are actors.
Savage recalls his unorthodox trek from shy kid to movie stardom, a journey that included being in an incubator as a baby with "bad lungs."
"I don't know how I got into the business of being an actor … imagination takes over sometimes as a kid, even if you're shy or a bookworm," he says. Later, he battled polio, and while he eventually recovered he used that down time for artistic pursuits.
RELATED: Decorated Soldier Picks Best, Worst War Movies
For Savage, his on-set experiences over the years allow for a bond that often never fades. Those emotions can be hard to process, too. He describes a screaming sequence with Buckley's character that "broke" his heart.
"You may work with them for six months… they're your family now," Savage says of his fellow stars. "The gift of working with great talent … you get much closer in times, in relationships, than you do in real life. Pretending is the best … you know it's not real, but God… these are real stories with real people in mind. I believe these stories, and I need them."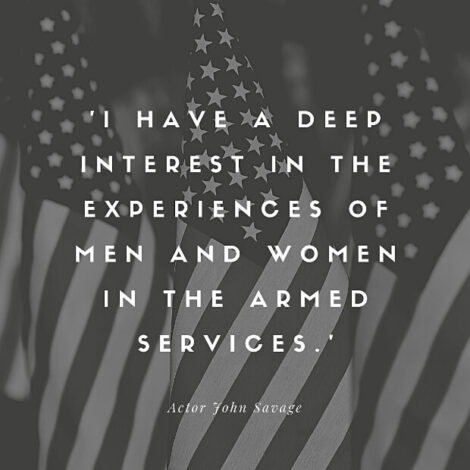 His cast mates often feel a similar connection. Savage's "Hair" co-star, Treat Williams, praised the "Seal Team" addition during last year's cast reunion for the Milos Forman musical. The film brought the blockbuster Broadway musical to life, with Savage cast as a confused young man embedded in Hippie Nation.
"I'd never had a chemistry with a male actor like I had with John," Williams said at the time.
Hair (5/10) Movie CLIP - Where Do I Go? (1979) HD
Savage brings a lifetime of acting experience to "Seal Team," as well as the kind of recognition that comes along with it. He says he's often recognized in public, including strangers sharing their favorite Savage movies with him at airports.
"They feel they know me, they wanna share with me," he says, and it's often for projects that didn't soar as high as "The Deer Hunter" and other Savage classics.
"Damn, I didn't think anybody saw that film," he says of those encounters. "That's something that touches people. There's a little bit of value in a lot of films that don't get a lot of attention. They have legs. They show up for years."