Industry News
Opinion
Media Bias
Jeff Dunham's 'Fireside Shat' with Biden: 'Nobody Likes Me'
Ventriloquist picks up late night slack, scorches leader as dementia addled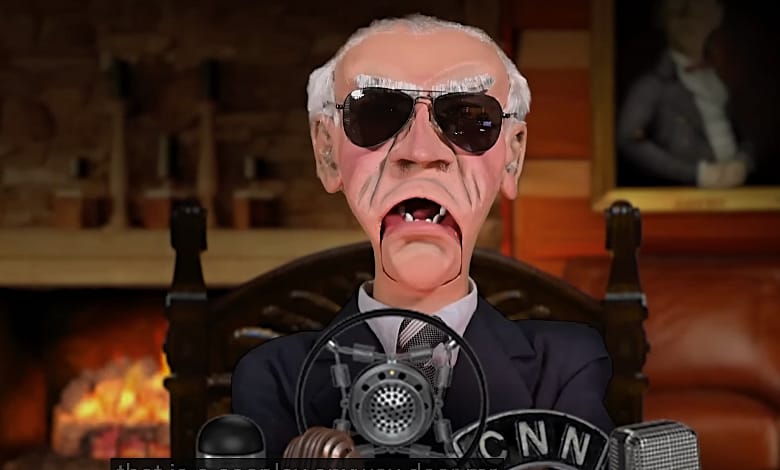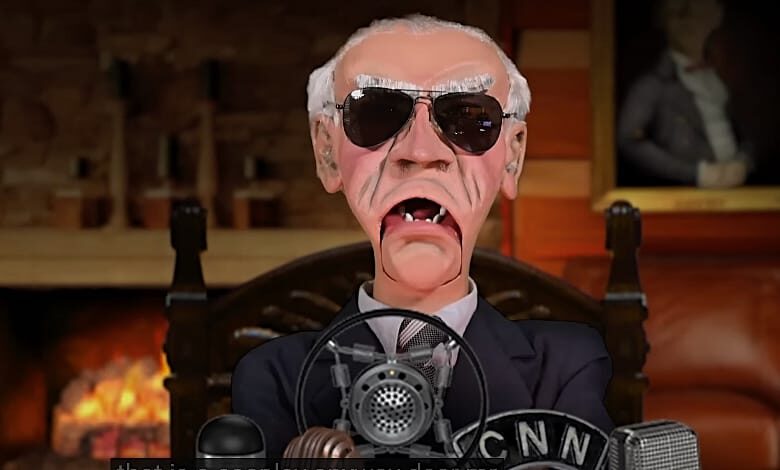 The funniest part of the Biden Administration came during its first few months.
Two separate media outlets, both respected on paper, declared President Joe Biden too competent to satirize. Yes, The Washington Post and USA Today worried the new president will give comedians fits.
The first crisis of the Biden administration could be looming: America may have a president, the first in generations, who is impervious to impressionists.
Yes, someone actually wrote that. Talk about an opinion that didn't age well. The USA Today piece isn't quite as embarrassing, but it's close.
Fast forward to today. Comedians are still hesitant to mock Biden, but it's not for lack of material.
Gas prices are soaring. Inflation is crushing Middle America. Biden's poll numbers drop to a new, shocking low every other week.
And the Commander in Chief needs note cards to process a simple social engagement. That's when he's not reading his directions out loud to the masses.
Good grief. pic.twitter.com/B8IqjM8S2Q

— Brit Hume (@brithume) June 24, 2022
Even worse?
Biden's fellow Democrats are suddenly campaigning for him to step down in 2024.
Enter Jeff Dunham.
The brilliant ventriloquist isn't a political comic. He's best known for his goofy wisecracks and indelible characters like Walter and Peanut.
He still brought out a Biden puppet to deliver the first of what may be many "Fireside Shats." That title refers to rumors the president couldn't hold back a bowel movement while meeting Pope Francis.
That wasn't the only unkind joke the Biden puppet told.
President Biden tackles Questions From Gas Prices to Chicken Sandwiches FIRESIDE SHATS | JEFF DUNHAM
Dunham's Biden echoed the real president's unsteady nature, wobbly Teleprompter readings and eagerness to sniff strange women.
"There's a Teleprompter somewhere. Oh, it's right where I'm looking so it looks like I'm actually looking at you but I'm not," Biden says at the start.
The first question, submitted by the comedian's fans, asked Biden for memory tips.
"Well, I have a really great list of ways to keep your memory sharp, and I'll read it to you just as soon as I remember where I put it."
And on it goes.
The clip coincides with a new Dunham web venture, FiresideShats.com, the home of his new Biden material.
"SEND US YOUR QUESTIONS AND SEE WHAT SH!# HE COMES UP WITH.**" writes the site. The satire doesn't stop there. * Any similarity to actual persons, living or dead, is purely coincidental… LOL
RELATED: Here's the Best Biden Impression. Period
Biden is a treasure trove of comedy inspiration, even if most comedians steer clear of the Commander in Chief. They do so for purely partisan reasons. Both late night TV (with "Gutfeld!" being the obvious exception) and "Saturday Night Live" avoid Biden gags at all cost.
He's on their team, and no matter how badly he stumbles they'll stick to their preferred GOP targets. At least for now.
The few Biden impressionists hail from outside mainstream media circles, like Kyle Dunnigan and Dana Carvey, an ex-"SNL" star now heard most via his "Fly on the Wall" podcast.
Dunham is filling a void, full stop, and he's not pulling any punches along the way.
UPDATE: Episode 2 is now live:
Biden REACTS to Google's Sentient AI, Hunter's Laptop, and China FIRESIDE SHATS Ep. 2 | JEFF DUNHAM