Industry News
Opinion
WATCH: Here's the Best Biden Impersonation. Period
Kyle Dunnigan has little competition, but his Presidential bits still shame his peers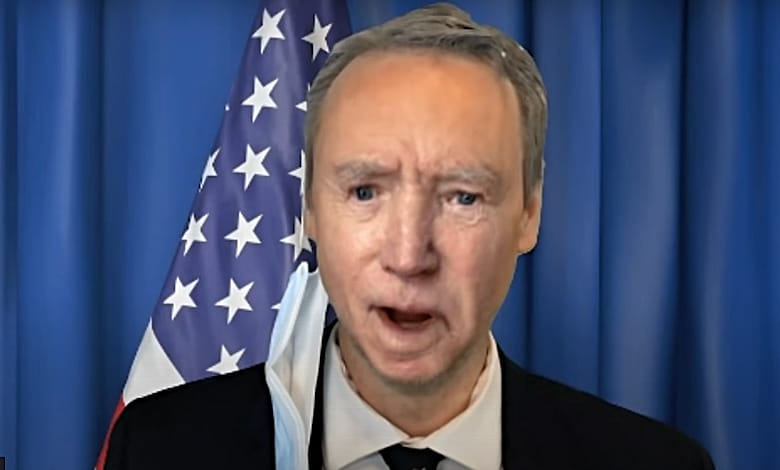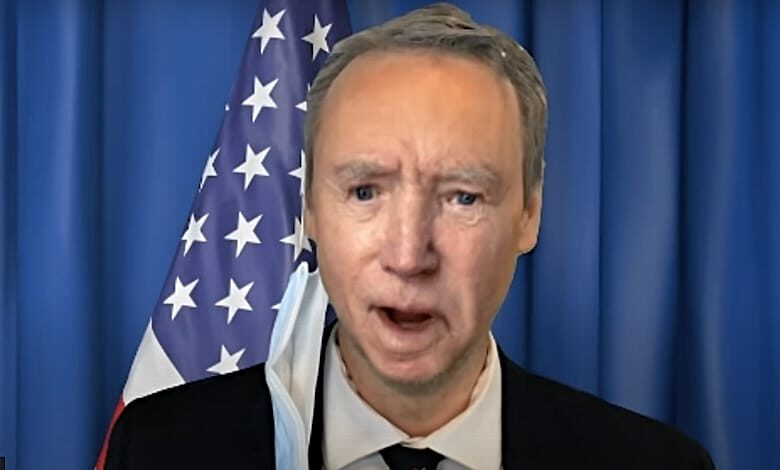 Just about anyone could impersonate President Donald Trump.
Start with that big, poofy hair, add the tanner than tan skin and recite some boastful lines with sweeping hand gestures.
The impression runs on autopilot.
Some accomplished it better than others, of course. Think John Di Domenico, who removed the rage present in Alec Baldwin's Trump to deliver a bipartisan Mogul-in-Chief.
Leaked Zoom call between Trump & Bill O'Reilly for The History Tour Part 1
That takes us to President Joe Biden.
The Commander in Chief should be an impressionist's dream. He's got the catch phrases, like "here's the deal" and "c'mon" along with the curious characters from his past.
Yes, we mean CornPop.
RELATED: Meet the Artist Who Animated Biden's 'Hairy Legs'
Plus, at 79 Biden routinely slurs his words and starts sentences he can't quite finish.
Biden's biggest gaffes and failures after one year in office
Yet late night comics and "Saturday Night Live" are equally loathe to bring Biden up. Why? He's failing at just about everything he's attempted after a full year in office, from the Afghanistan debacle to soaring inflation rates.
Modern comics would rather ignore Biden and hope viewers won't notice.
"SNL" alum Dana Carvey delivers a killer Biden now and then, but his is a kinder, gentler version – much like his take on President George H.W. Bush.
Dana Carvey gets very detailed with his President Biden impression. #LSSC https://t.co/tELJigQJsx pic.twitter.com/f1skS1zdrN

— The Late Show (@colbertlateshow) March 24, 2021
"SNL" employed at least two comedians to impersonate Biden in recent months, Jason Sudeikis and James Austin Johnson. Both have been used sparingly and with little satirical bite. Expect more of the same during 2022.
For now, the best Biden can be found on YouTube and Instagram.
Veteran comic Kyle Dunnigan uses some face swap trickery to capture President Biden's visage, but it's Dunnigan's vocal work that stands out.
Biden Remembers Justin Trudeau - KDS Clip
The impersonation pulls few punches, mocking Biden's age, slurred speech and inability to rally a cogent thought.
It's not overtly cruel, but it's far more biting than Carvey or his peers.
Is it a snug fit for "SNL?" Perhaps not the older version, which tweaked both sides of the aisle and didn't get too personal with any single politician. In today's age, when smiting President Trump is an official pastime? It's wildly appropriate for "SNL" or any other mainstream forum.
Plus, it's funny. Edgy. Almost dangerous in how brutal it takes down a man who should be crisp and clear in his presentation. President Biden is rarely those things, and we need comedians to state the obvious.
Most won't. Dunnigan will.
Joe Biden Debates Ben Shapiro - Kyle Dunnigan
Dunnigan brings serious comedy cred to his performance. He's an Emmy-winning writer ("Inside Amy Schumer") who regularly appears with both Howard Stern and Adam Carolla. He previously played a recurring role on "Reno: 911" and gets social media love from Joe Rogan.
The Biden impression appears to be paying off for Dunnigan.
View this post on Instagram
The most recent Biden clip, published Feb. 11, already has nearly 500K views. Previous Biden clips similarly did well with YouTube viewers, routinely dwarfing view totals from his other videos.
His YouTube flock is a strong but not overwhelming 316K strong, while his Instagram account boasts more than 850K followers.
Dunnigan isn't a one-trick impression pony. He delivers killer takes on Alec Baldwin, Ray Liotta, Sylvester Stallone and Jeff Goldblum. It's his Biden impersonation, though, that sends his view counts soaring.
Someone has to poke fun at the president, and he's more than happy to step up while his peers stand down.