Uncategorized
Jimmy Dore Shreds Late Night Comics for Ivermectin Misinformation
Liberal comic takes Colbert and co. to task for sharing 'horse paste' talking points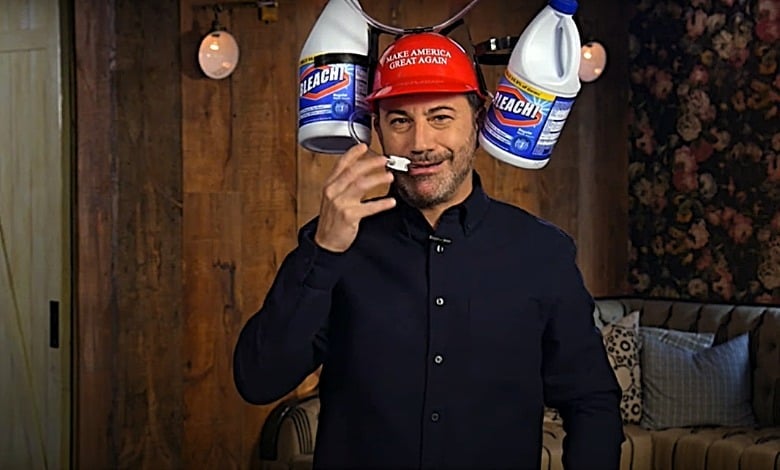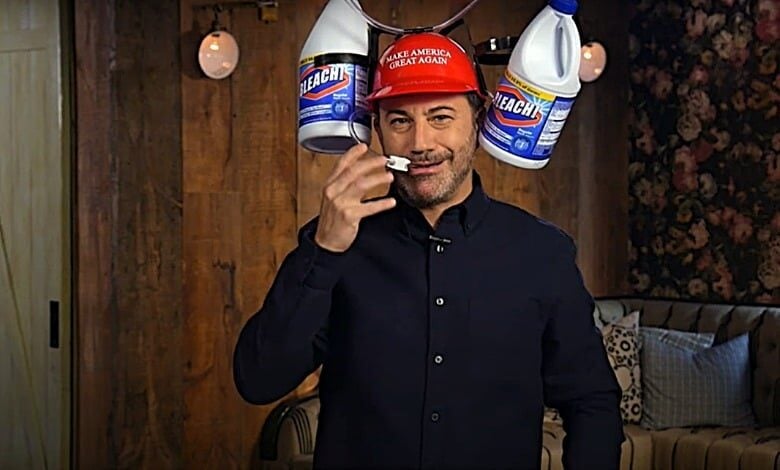 Late-night comedians haven't told a fresh joke since May 2.
No, that isn't a swipe against their predictable, progressive monologues.
It's the date the Writers Guild of America went on strike. The shutdown forced those hard-Left talk shows to take a knee. We're left with reruns for the foreseeable future given there's little indication the WGA strike will end soon.
Comedian Jimmy Dore can't stop thinking about Colbert and co., though, and it's not for a flattering reason.
Dore dug up a "greatest hits" package of late-night comics spreading misinformation about a Nobel Prize-winning drug that got caught up in the pandemic debate in recent years.
Ivermectin.
RELATED: DORE SHARES WHY HE DOESN'T HATE HIS CONSERVATIVE NEIGHBORS
Yes, experts still can't agree if the drug is effective in treating COVID-19. Some point to studies suggesting just that.
Since March 2020, when IVM was first used against a new global scourge, COVID-19, more than 20 randomized clinical trials (RCTs) have tracked such inpatient and outpatient treatments. Six of seven meta-analyses of IVM treatment RCTs reporting in 2021 found notable reductions in COVID-19 fatalities, with a mean 31% relative risk of mortality vs. controls.
Others (including the FDA) bring their own data showing there's no proof the medication can prevent people from getting very ill, or dying, from the virus. To be clear, the conventional narratives stand tall against Ivermectin's application with COVID-19.
That debate may rage on for years if not decades.
RELATED: LISTEN TO THESE GREAT PANDEMIC PROTEST SONGS
What's been true from the start is clear. The drug has proven to be incredibly safe for humans and should be available for doctors to prescribe as they see fit.
Remember that Nobel Prize award? Yes, it matters.
Except we were told the opposite by news outlets, "experts" and the comedy class.
Dore brought up the latter earlier this week on "The Jimmy Dore Show" alongside guest Kurt Metzger.
Why now?
Dore reacted to a recent court case in which doctors argued they had the right to administer Ivermectin as they see fit, and the FDA admitted just that despite medical bodies threatening the licenses of physicians during the pandemic for such an ordinary act.
Like this:
MIT-educated anti-vaxxer doctor who treated COVID patients with Ivermectin and hydroxychloroquine has her license suspended and must undergo psychiatric evaluation 'for spreading misinformation'
Team Dore got to work, uncovering late-night clips where comedians trotted out misleading information to belittle their audiences.
Colbert. Fallon. Kimmel. Meyers.
Remember When Late Night Hosts Mocked Ivermectin? – Now Approved By FDA To Treat COVID!
They all regurgitated the media's line on Ivermectin despite ignoring the drug's decades-long application and safety standards. Perhaps they didn't fire up the Google machine and find this from the National Library of Medicine circa 2011:
Originally introduced as a veterinary drug, it kills a wide range of internal and external parasites in commercial livestock and companion animals. It was quickly discovered to be ideal in combating two of the world's most devastating and disfiguring diseases which have plagued the world's poor throughout the tropics for centuries. It is now being used free-of-charge as the sole tool in campaigns to eliminate both diseases globally. It has also been used to successfully overcome several other human diseases and new uses for it are continually being found.[emphasis added]
"Before COVID I used to be very proud of being part of the comedy community," Dore began before playing the late-night clips. "We were always skeptical of power and allowed other people the freedom to express themselves artistically … it's all gone now."
"They don't know the first thing that they're talking about, and they're smug about it," he added.
"Don't worry about the anti-vaxxers being unprotected. They have found a new drug that also does not protect them. It's called Ivermectin which is a horse dewormer. You'll probably still get COVID, but on the bright side you could win the Preakness!" Colbert cracked, complete with a crude animation of a horse kicking virus cells in the bloodstream.
"How much do you think Pfizer paid for that graphic?" Dore asked.
Kimmel called anyone who didn't follow government mandates "pan-dimwits," including those who took "horse dewormer."
"The poison control center has seen this spike in calls from people who have taken this livestock medication," Kimmel continued. That dubious claim is shared on national television for a drug deemed safe for decades.
It's possible some heard about Ivermectin and gobbled overdose-sized levels of drugs, but that could be blamed on any medication taken so aggressively.
Even aspirin.
Was Kimmel lying? Misinformed? Or just reading the propaganda off of his cue cards?
"Even Colbert didn't lie that hard," Metzger said.
"And he's not gonna apologize for it, because that shows character," Dore said.