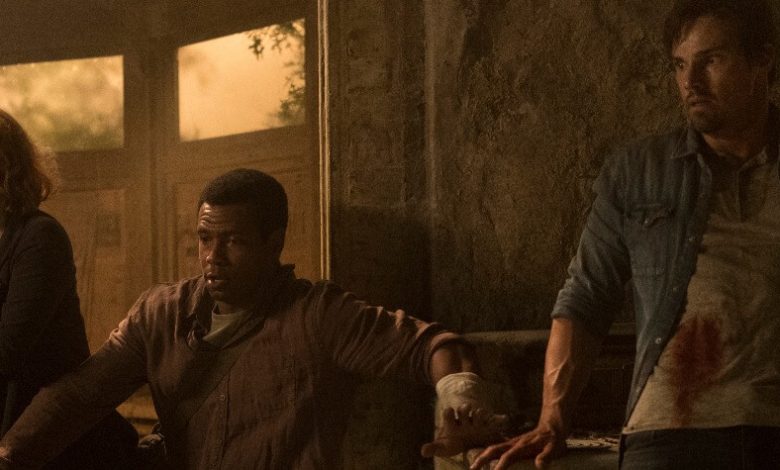 The second half of the "It" saga boasts the same director, screenwriter, source material and even the King himself.
Stephen, that is, via a cutesy cameo.
So what happened between 2017's exhilarating "It" and its tortured sequel? Just know that spooky, "Stranger Things" vibe is mostly gone in "It Chapter Two."
We're left with glossy FX, one standout performance and the notion that King's beloved text isn't as durable as we thought. Heck, watching "It Chapter Two" might make you pine for the 1990 TV miniseries.
Sure, its flaws are visible from space, but it had a heart that's mostly missing here.
IT CHAPTER TWO - Final Trailer [HD]
The action picks up with the adult contingent from King's 1986 novel. Derry resident Mike Hanlon (Isaiah Mustafa) realizes the ghoul his fellow Losers dispatched 27 years ago has come back. The film's opening sequence, a vicious gay bashing attack turned even uglier, makes that clear.
So Mike calls up his old friends, telling them it's time to come home.
These early scenes, the film equivalent of getting the band back together, are loud, clunky and closer to that TV miniseries' cheesy tone than anyone needed. In fact, director Andy Muschietti ("It," "Mama") cranks every element to 11 in the early going.
It's disturbing, but not in a way that defines a good horror movie.
The now-adult Losers slowly remember the bonds they forged so many years ago … and the monster they hoped would never rise from its grave. Can they rediscover the power they had as a dysfunctional family and defeat Pennywise the Clown once and for all?
FAST FACT: "It" opened in September 2017 to $123 million, en route to $327 domestic haul.
"It Chapter Two" retains King's essential story elements, to no one's surprise. That leaves the adult cast to connect with their younger selves and blaze their own narrative trail. Easier said than done, and much of the blame falls on screenwriter Gary Dauberman (the "Annabelle" franchise).
He's the sole screenwriter credited here (the last "It" featured Chase Palmer and Cary Joji Fukunaga) and his script packs plenty of humor, most of it courtesy of Richie Dozier (Bill Hader, the unabashed standout).
But at what cost?
The original's creep factor is dialed back in favor of CGI overkill and cheap laughs.
Beep beep, Gary.
'It: Chapter Two' Is Fandango's Best Selling Horror Movie & Most Anticipated Title Of The Fall https://t.co/vQrtb5r0j5 pic.twitter.com/PaJxg1Dnr7

— Deadline Hollywood (@DEADLINE) September 3, 2019
Individual scenes pack tension, including that nightmarish sequence from the trailer with the not-so-kindly old woman. There's little sense of creeping doom or even that time is running out for our heroes.
Where's the sense of urgency? Aren't people dying all over Derry?
In fact, the film plays out like a gaggle of tightly shot scenes dropped in randomly. There's little flow or cohesion, and that's critical in a film pushing well past the two-hour mark.
There's virtually no sense of Small Town USA in "It Chapter Two," or the emotional impact of Pennywise's killing spree. We see a few flickering "Missing" posters, and that's about it. King's books take great care in creating worlds we happily lose ourselves in.
That's hardly the case here. And, for a 169-minute movie, "It Chapter Two" leaves out way too much.
RELATED: Why 'Gerald's Game' Lacks King-Worthy Scares
That goes for character development and the source material's romantic longings. Yes, Jay Ryan's Ben still pines for Jessica Chastain's Beverly. It's all captured with two-dimensional strokes, the kind with little emotional heft.
"It Chapter Two" is rarely dull, thanks to some sharp FX sequences and Bill Skarsgard's impressive Pennywise shtick. His creepy clown isn't as freakish as before, in part because the story isn't always sure how to deploy him. He's just fine in human form, but he loses something special when the zeroes and ones take over.
The original "It" film, along with King's tome, stand as towering blasts of pop culture gold. This finale is bronze at best. And that's being charitable.
HiT or Miss: "It Chapter Two" serves up plenty of genre distractions, but it can't compare to the chilling excellence of the first installment.