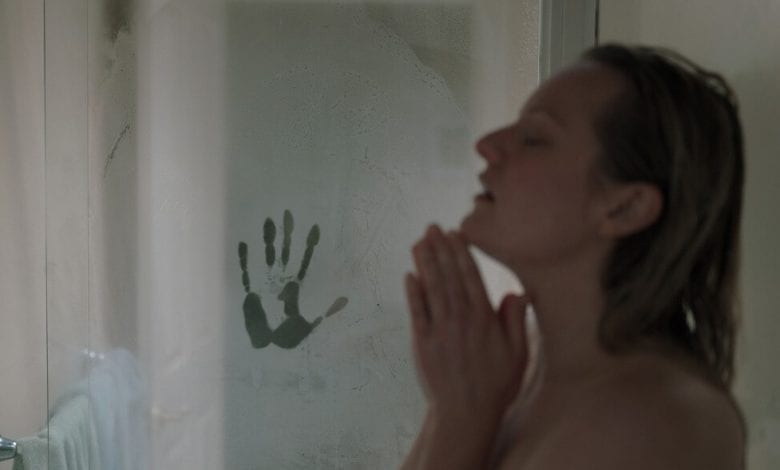 "The Invisible Man?" More like "The Woman Trapped in The Invisible Man's Mansion."
Yes, the latest take on the classic monster is oh, so 21st century in its gender swap pitch.
We're following the woman in the "Man's" sick orbit, not the title character himself.
The film's big, bold metaphor doesn't weigh down the story. Nor does writer/director Leigh Whannell of "Saw" fame stop to lecture us about toxic masculinity or the patriarchy. There's no time for that, even though the movie is two full hours long. Instead, the focus is on tension, the unrelenting kind.
It's 'bout time.
The Invisible Man - Official Trailer [HD]
The film opens with a desperate Cecilia Kass (Elizabeth Moss) leaving the bed, and life, of her beau Adrian (Oliver Jackson-Cohen). It's a spellbinding sequence, the kind teeming with screenwriter tics and traps.
We don't care.
The escape thrusts us directly into Cecilia's plight. Her boyfriend is a monster, and not the supernatural sort. Her choices are simple. Escape … or die inside.
The soundtrack to #TheInvisibleMan is available now, featuring a score by composer @benwallfisch. https://t.co/wZOdAh8ERp pic.twitter.com/wf0BCG0l7O

— The Invisible Man (@TheInvisibleMan) February 21, 2020
Except a few days later it's Adrian who ends up dead. Cecilia looks to restart her shattered life with the help of her sister (Harriet Dyer) and an old friend (Aldis Hodge). Only Cecilia isn't quite sure Adrian's actually gone.
He didn't seem the suicidal type, for starters. Plus, something or someone is sneaking around her temporary home. Could Adrian have gained the power of invisibility in order to get his revenge? Yeah, she makes that leap pretty quickly, one of a dizzying amount of story fragments you'll mull over later.
Why later?
Well, Whannell's film is so tightly constructed, so flooded with fear, that audiences are left hoping for a break of some kind, if only to exhale.
It never really arrives.
RELATED: Why Classic Horror Movies Shame Most Modern Shockers
The biggest fear may be waiting for the inevitable woke wave given Hollywood's virtue signaling obsession. The closest we get is a male boss complimenting Cecilia's looks during a job interview. It's a bit creepy, but the story quickly moves on.
Whannell is a horror veteran with little patience for lectures. We wish his peers felt the same.
Moss is excellent here, clinging to a semblance of sanity despite Cecilia's ramblings. No one believes her, and why should they? The character could have gone the Full Nic Cage. Instead, Moss grounds the material with subtle, expert shadings.
You can read plenty into "The Invisible Man's" lived-in script, like how manipulative men keep their women in check through their wealth and mental games.
That paves the way for Cecilia slowly, painfully, regaining her identity, her purpose.
The secondary characters add heft to the proceedings, as does a script which avoids wince-inducing moments. Hodge is particularly strong as an old pal willing to help Cecilia slowly re-enter society. Storm Reid adds more texture as a rising artist, but she isn't on screen enough to make a definitive impact.
The film's score and sound effects demand a large, booming theater for maximum goosebumps. It's half the fun realizing how those audio cues keep us engaged, even in scenes where nothing moves on screen.
The film occasionally resembles the "Paranormal Activity" franchise, where we stare at the screen for any sign of movement.
No score can save us from the final, fatal scene. The filmmaker's hands are suddenly oh, so visible, pulling strings in ways that are clunky and impure. Had the movie taken another path, any other path, it could have been one of the year's standout shockers.
As is, "The Invisible Man" reinvents a classic creature via well earned social awareness and old-fashioned thrills.
HiT or Miss: "The Invisible Man" delivers slick, supreme suspense up until its lackluster ending.