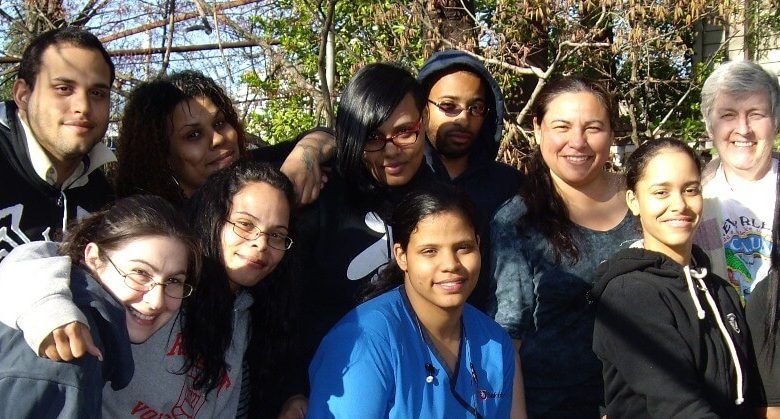 Foster care professionals proved the essential critics for director Sean Anders' "Instant Family."
Anders' new film stars Mark Wahlberg and Rose Byrne as a couple adopting three siblings from the system. The veteran director ("Daddy's Home," "Horrible Bosses 2") naturally wanted his film to woo film reviewers and crowds alike. He worried far more about those who have dedicated their professional lives to uniting kids with foster parents.
Would they see "Instant Family" as authentic or more Hollywood pablum? Count Mary Keane among those wowed by the film.
"We and everyone on our staff … were absolutely astonished by how good it was," says Keane, Executive Director with the nonprofit You Gotta Believe. "We all, hands down, thought it was one of the most phenomenal representations, while keeping it a little bit light."
In short, she says, "They did their homework."
Instant Family (2018) - Official Trailer - Paramount Pictures
Anders did some of that before arriving on set. He's the father of three foster children, which made the movie deeply personal for him.
Brooklyn native Pat O'Brien created You Gotta Believe in the mid-1990s after noticing how many homeless people had spent time in foster families. Today, the group helps connect older foster kids with loving homes.
Jef and Guy: A Story of Adoption
Keane says the mainstream release covers the essentials of the foster care system. That includes how foster care professionals prepare parents for welcoming kids into their homes as well as straight talk about a shattering truth facing some foster kids:
Rejection.
It's an unfortunate element of the foster care story. Parents giving foster children back "happens so often in the foster care world," she says. Wahlberg and Byrne's characters briefly consider that alternative in the film.
"It's OK to think that. That's what it showed [in the movie]. Then you have to say, 'no, you can't do that,'" she says.
RELATED: Why Faith Plays a Big Role in 'Instant Family'
The new film isn't a blockbuster by conventional standards following its Nov. 16 nationwide release. Still, it's earned a respectable $35.7 million so far, falling a tiny 13.8 percent in its second weekend. That eye-popping figure suggests positive word of mouth is kicking in.
"Instant Family" isn't the only recent project addressing foster care in a responsible fashion. Keane applauds both Freeform's "The Fosters" and NBC's "This Is Us" for showing the challenges and rewards awaiting foster families.
The latter, a ratings champ, portrays the credible obstacles facing Randall (Sterling K. Brown) after adopting 12-year-old Deja (Lyric Ross).
"[Deja] wanted to be with her mother, but her mother wasn't in a good place," Keane says. "[The show is] clearly written by people who knew the system."
They might have a knack for this parenting thing… or not. 😂 See the perfect holiday comedy in theatres today: https://t.co/XCB4NDEZDO #InstantFamily pic.twitter.com/kdj4pjLXy4

— Instant Family (@instantfamily) November 18, 2018
Media representation matters given the preconceptions some have about foster care. It's why Keane cheers "Instant Family" without reservation.
"I really do think ['Instant Family'] will remove some of the real negative stereotypes about kids in foster care, that they're all bad, they're damaged," she says.
That, she adds, is even more applicable to older children in the system. "They're not in care because of what they've done," she explains.
No one show, or movie, can change the culture on its own. Keane still suggests "Instant Family" might influence a few movie goers. Audiences may leave the theater and think, "I can do this," she says of adopting foster children.
Main photo credit: Haydee Camacho