Interviews
How Ilan Srulovicz Battles Back Against Intolerant Hollywood
Egard Watches founder share his path around the modern blacklist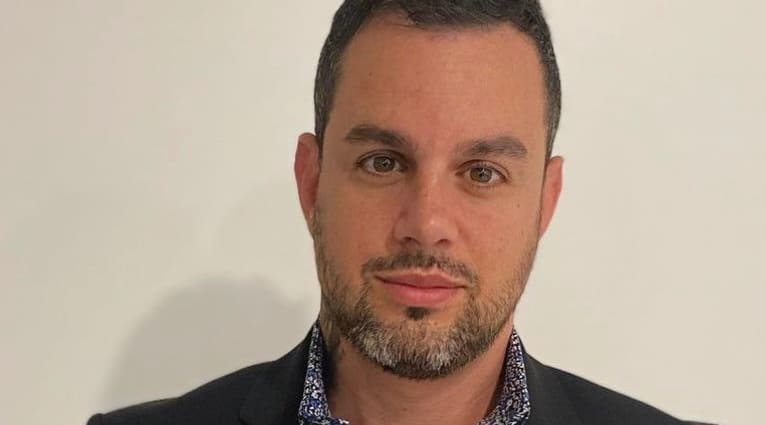 Ilan Srulovicz admits he looks the part of a stereotypical Hollywood star.
The actor/filmmaker is half Iranian, covered in tattoos and grew up with a classically liberal mindset.
Looks can be deceiving.
Srulovicz boasts an impressive resume including stints on "NCIS: New Orleans," "The Walking Dead" and Amazon Prime's "Citadel," but he doesn't sing from the progressive hymnal. And boy, does that matter in his line of work.
"[Actors] talk about politics so much on set. They assume everyone else thinks like them," Srulovicz says. "They're talking about identity politics, trans rights, victimhood … it's hard to just sit there and listen."
Srulovicz adds those conversations have "escalated heavily over the past five years."
Srulovicz once asked his manager to touch base with The Daily Wire about its burgeoning entertainment division and received a "weird" email in response.
"If you plan on continuing down this road, we're not the right people to represent you," he says of the company's reaction.
He generally doesn't share his beliefs on set, but he speaks his mind in other ways. He shares his views via online videos and appeared on the progressive "Young Turks" program to debate gun-related issues.
Within a week of that debate he learned he had lost both his manager and agent.
"The industry had cooled for me at that point, maybe because I'd been so vocal," he says, admitting it's hard to always know why a project passes by any given actor.
That isn't the only time his politics may have stunted his career growth.
He says he lost a job on a Marvel project "at the last minute" despite being told he was the top choice for the gig. Even more curious? He later bumped into a costume designer on a separate project who told him she spent two months making his wardrobe for that Marvel role.
Srulovicz understands Hollywood's so-called tolerance isn't helping his career, so he's taking matters into his own hands.
He's the visionary behind Egard Watches, luxury timepieces worn by stars like Jeff Daniels, Jamie Foxx and William Shatner ("I can't say enough good things about him").
The Egard Patriot Timepiece
He created the line as a tribute to his father, who nurtured the actor through a challenging, extended medical issue.
"I wanted to honor him for everything he did for me," he says, bemoaning how the culture devalues fathers and masculinity in recent years.
Srulovicz leverages his watch brand to send powerful messages that overlap directly with the raging Culture Wars. His latest video, "Erased," boasts nearly 250K views on YouTube in just two weeks.
The clip questions trans female athletes competing against biological females, joining the heated debate delivered with studio-level production values.
ERASED - A message to woke corporate America (Nike & Budweiser)
Taking a stand on the issue comes with a cost he's willing to pay.
"We lose customers, that's for sure, but we gain a lot more," he says. "People need to hear companies standing up for their values … I'm only shocked that other companies aren't doing this. Why am I the only one?"
Next up for the actor-turned-entrepreneur? A documentary on Cancel Culture.
Srulovicz doesn't deny his ideological leanings, but he insists some of his work reflects views that aren't political in nature.
"I don't consider every issue political, like supporting the police," he says.
Speak Truth - A message that needs to be heard
The actor knows he could be busier today if he had stayed quiet or simply agreed with his progressive peers.
"To say I never think about it would be a lie, but I don't have regrets," he says of being outspoken. "To live a life of self censorship even if I had a better career, it wouldn't be an honest career."