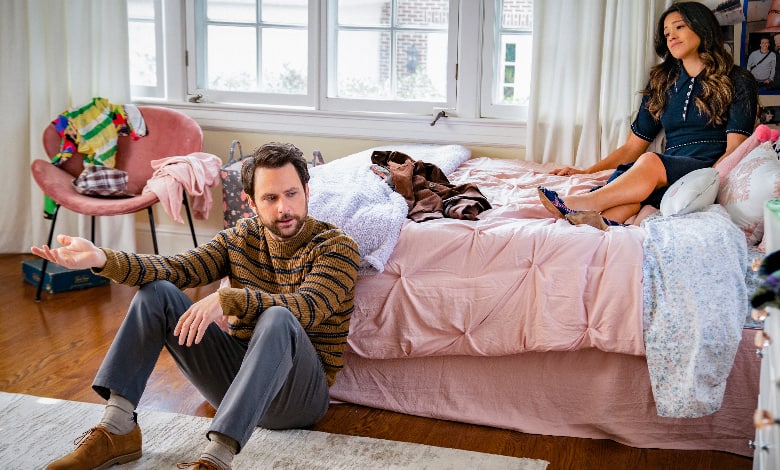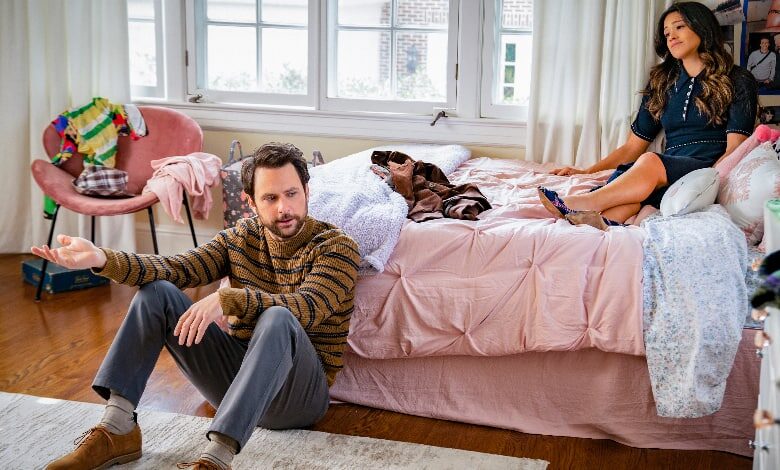 Watching "Marry Me" would make most people pine for the rom-com's extinction.
It's everything wrong with the genre, from the absurd premise to the oh, so predictable beats. And yet some devoured each and every cliche, craving a big-screen rom-com. You can't blame them. It's like throwing stale bread at a starving person. They'll eat it, of course, but deep down they'd like something more substantial.
Like "I Want You Back."
I Want You Back - Official Trailer | Prime Video
The Amazon original offers hope for a genre on life support. It's smart despite its gimmicky premise, funny in small but discernible ways and unwilling to meet our low expectations.
Jenny Slate stars as Emma, recently dumped by her hunky beau Noah (Scott Eastwood, more lively than usual). She bumps into a fellow dumpee, Peter (Charlie Day), and the two bond over their bruised hearts. They do more than that, though. They devise a scheme to sabotage their old loves' new happiness.
So far, so Kate Hudson.
The differences between "I Want You Back" and previous rom-com stiffs are quickly clear. The film doesn't demonize the new flames. Noah is smitten by a pastry chef (Clark Backo) who is beautiful, kind and worthy of anyone's affection.
Peter's ex, Anne (Gina Rodriguez), falls for a theater-loving blowhard well played by Manny Jacinto. He's a bit sleazy but hardly a rom-com villain.
The screenplay ("This Is Us" alums Isaac Aptaker and Elizabeth Berger) takes it from there, treating the farcical premise with depth and maturity. Sure, it involves some awkward moments, but the story rarely settles for cheap, insincere gags.
Emma and Peter are in mourning, and the stakes are surprisingly high.
RELATED: Why 'Marry Me' Won't Bring Back Rom-Coms
Genre devotees will predict the final twist mid-film, but the plot otherwise avoids the Hollywood blueprint. It's hard to appreciate how refreshing that is until you see it for yourself. Even better? Both Slate and Day deliver small, recognizable laughs without losing sight of their characters' pain.
Rodriguez and Eastwood give helpful depth to their characters, never forcing us to hate them for making the "wrong" decisions.
That simple tweak on a rom-com blueprint is exhilarating. Plus, there's no brassy best friend character to drag the story along. Emma and Peter have each other's back, and their chemistry clicks from their opening scene together.
View this post on Instagram
Day can be an off-putting presence, from his scratchy voice to those hyperbolic gestures. They even made a popular meme or two around them. He dials his comic tics back to reveal a nice guy powered by mostly modest ambitions. A subplot involving his work with a shady retirement company delivers some droll laughs (a hint of chicken!), but it's his connection with the elderly that's played straight and sincere.
Again, refreshing.
Charlie Day Talks Amazon's 'I Want You Back,' Super Bowl, DeVito, More w Rich Eisen | Full Interview
The film's set-up demands some comic friction, from a potential menage a trios to the third act's inevitable fireworks. It's all handled with a delicacy missing in similar films. A scene near the end is downright shocking in its grace, just when you expect the opposite approach.
"I Want You Back" doesn't talk down to its audience. It assumes we're curious about the human condition and the nuances of modern love. We are, and it's about time someone noticed.
HiT or Miss: "I Want You Back" is a wonderful return to form for a genre in dire need of love.