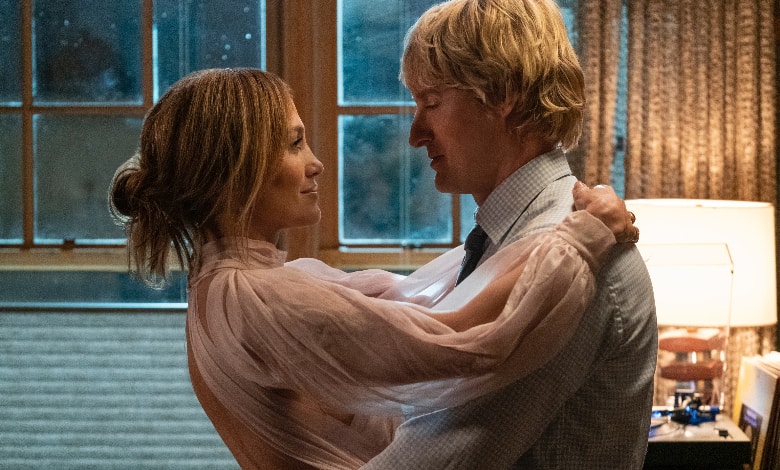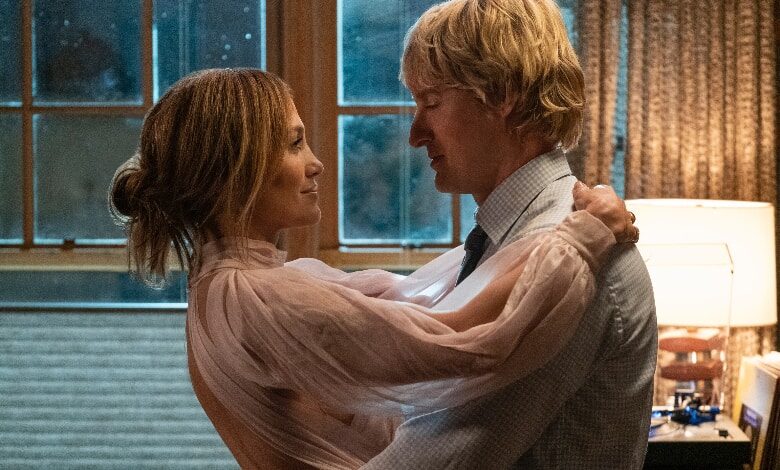 In Kat Coiro's "Marry Me," Jennifer Lopez stars as Kat Valdez, a pop music superstar who is about to premiere her latest hit single during a concert.
Kat's other half, Bastian (Colombian singer Maluma) is meant to join her onstage, sing the title song and tie the knot immediately afterwards in front of countless adoring fans. A news story of Bastian being unfaithful breaks out during the concert, in which Kat, in a vulnerable, impulsive moment, randomly decides to marry a man in the audience, a math teacher named Charlie, played by Owen Wilson.
Is this spectacle a mere stunt, or will these two people, from vastly different worlds, learn the true meaning of love? A far more important question: is it possible that there will be a worse movie this year than this one?
I seriously hope not.
Marry Me - Official Trailer [HD]
Where to begin? I'll drop some bullet points before I dig a bit deeper.
There are gratuitous, laugh-free extended cameos from Hoda Kotb and Jimmy Fallon, both playing themselves.
In the opening montage, the choreography never matches the music.
The title is bedazzled…why?
Tender music creeps in while Wilson tells his daughter that one day their dog will die (!).
Lopez does stretches in spandex while reciting dialog…just as she did in "Gigli," which is a better movie than this.
Why are Lopez and Wilson's characters hounded by the paparazzi during the day but not at night?
J. Lo constantly laughs at Wilson's stream of unfunny jokes.
One of the screenwriters co-wrote "Catwoman."
Lopez has never uttered a more embarrassing line than "I must get to the Math-a lon!"
"Marry Me" is a vanity project for Lopez, whose character is portrayed as flawless and is constantly singing awful, heavily autotuned songs. A visibly disinterested Wilson is ill-matched for his co-star, as emotions rarely register on his face.
"Marry Me" is slick and empty, as the forced premise depicts marriage and romance with as much depth here as you'd find on "The Bachelor." The inciting incident, like every scene in this nearly two-hour endurance test, goes on too long, though I'm equally troubled that the film romanticizes a pop diva having a breakdown on stage.
View this post on Instagram
Maluma barely registers, as his character is never made a villain or proper romantic rival; his biggest moment is when he calls Wilson an "albino" (!!). Sarah Silverman's character and performance are annoying (is "Wreck-It-Ralph" the only movie vehicle for her that worked?).
Let me be clear – I love Lopez. Her early work was truly surprising, as post-"In Living Color," she stood out in films by Oliver Stone and Bob Rafelson, was a stunning lead in "Selena" and was sensational in "Out of Sight" (1998), where she exuded red hot chemistry with George Clooney.
Then, around the time her music career caught fire, Lopez started to make cutesy romantic comedies and too rarely demonstrates her strengths as a dramatic actress. "The Wedding Planner" (2001), her first foray in this genre, also sucked but at least it was breezy.
The recent "Hustlers" (2019) was a step up for Lopez, but this is another "The Boy Next Door" (2015).
The Boy Next Door Official Trailer #1 (2015) - Jennifer Lopez Thriller HD
Her fans may not mind this misfire. I highly recommend fans of Lopez and Wilson check out their work together…in "Anaconda," which is 25-years old and so much better.
"Marry Me" has little energy and no pulse, as it lulls us with its banal dialogue. It constantly alternates to phone cameras and has ample references to Tik Tok, Instagram and snapchat. Characters are constantly looking at their phones, which only encourages audiences to do the same when a movie is this bad.
I haven't decided what is more embarrassing – the scene where Lopez crashes Wilson's math class, or the callback where Wilson dances in order to inspire a math-alon contestant.
Most sitcoms have better material and energy to spare, while this just drags. It's an all-too-obvious rip-off of "Notting Hill" (1999) with even the poster art reflecting this but isn't anywhere near as elegant and (intentionally) funny as that film.
We're never clear on why Kat would be interested in Charlie's boring life, except that she's played by Lopez, who never comes across as less than a saint in this.
RELATED: Why Jennifer Lopez's 'The Cell' Still Thrills Us
There's a reason I'm giving this half a star. An early scene features Lopez in concert, performing a song titled "Church"; on stage dancing alongside Lopez are women dressed like nuns, only in leather habits, and men dressed like priests, except they're wearing leather collars and little else.
The scene isn't meant to be hilarious, but it is, as this turns "Glitter"-levels of bad right away.
The final moments even stoop so low to rip-off the final faux-documentary sequence from "When Harry Met Sally…" and play the title song yet again. Lopez will survive this, and Wilson has likely already shrugged this one off entirely.
As for me, if I ever attend a wedding where the DJ plays "Marry Me," I will walk out.
Half a Star