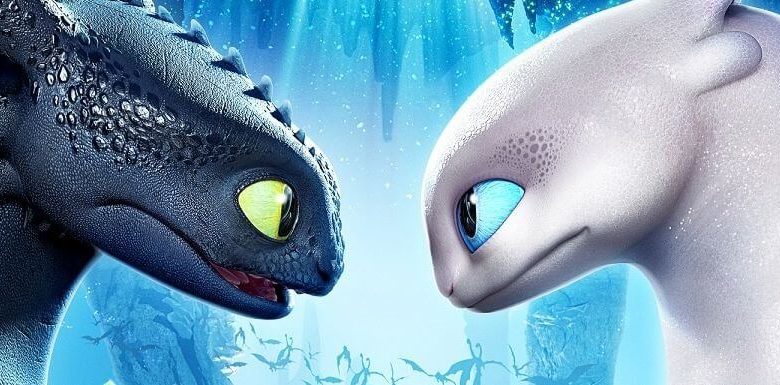 All good things come to an end, even an underrated franchise like "How to Train Your Dragon."
It's not Pixar, nor has any "Dragon" film spawned endless merch. The series still delivered two rock-solid stories that felt fresh in our digital age.
That's no small statement.
So it's a bummer to watch "How to Train Your Dragon: The Hidden World." The film goes on too long, banks too hard on wan supporting types and once again has the male hero out-alpha'd by his female chum (America Ferrera's Astrid).
Still, the franchise offers a finite ending, one so heartfelt it almost makes up for the preceding 90-odd minutes.
HOW TO TRAIN YOUR DRAGON: THE HIDDEN WORLD | Official Trailer 2
We reunite with Hiccup and Toothless, the boy and his coal-black dragon who now hold sway over the fine folks of Berk. The peace between man and dragon endures, but it attracts danger to their temporary paradise. The villainous Grimmel (F. Murray Abraham), an A-plus baddie stuck in a lukewarm sequel, wants to snuff out Toothless and his pals.
That means Hiccup (Jay Baruchel, endearing as ever) must rally his people to a new home … the Hidden World.
Dum-dum … dummmm!
Only no one knows if this "World" actually exists. Hiccup's pappy (Gerard Butler returns in fine vocal form) once told him about this magical realm where the dragons thrived. And it could, in theory, offer Hiccup's people a safe haven.
Can they trust their young leader and his fatherly flashback?
RELATED: HiT Episode No. 91 – Animation Legend Rob Paulsen
Meanwhile, Toothless has fallen hard for a snow white Night Fury. Their flirting sequences go on, and on, and on. That gives us the chance to marvel at the animation – it's often breathtaking and lucid. It also sends us perilously close to Snooze Land, a less magical realm where some sequels live.
The gaggle of supporting characters, despite yeoman efforts from Cate Blanchett, Kit Harrington and Jonah Hill, lacks the comic zip a story like this demands. It's all one-note comedy, sitcom level yuks that reveal the franchise's limits.
Kit Harington vs Toothless Funny Clip - HOW TO TRAIN YOUR DRAGON 3 (2019)
The story, too, hardly categorizes as compelling. There's potential here, no doubt, including the notion of a young Hiccup leading such a large group of Vikings. It's never fully explored.
You could quickly counter, "hey, it's a kiddie flick! C'mon!" True, but most animated movies aspire to more than merely babysitting options. The first two "Dragon" movies rush to mind.
FAST FACT: The first "How to Train Your Dragon," based on the book series by Cressida Cowell, earned $217 million at the US box office in 2010.
The film's score, courtesy of John Powell, is both rousing and worthy of a greater adventure. That, combined with the stunning animation, may keep the younger set engaged. "The Hidden World" plugs along to a punishing 110 minute running time, though. It's a baffling choice considering the thin material in play.
The ending, however, is achingly sweet and a fine trilogy capper. It's too late, but at least the franchise offers one last blast of splendor. And it's a doozy, albeit one parents will cheer more than their kiddies.
HiT or Miss: "How to Train Your Dragon: The Hidden World" is the least satisfying film in the trilogy, but at least it wraps on a very high note.