Uncategorized
How 'Harriet' Didn't Follow Hollywood's Faith Averse Formula
The Oscar-nominated film highlights the role God played in Tubman's life.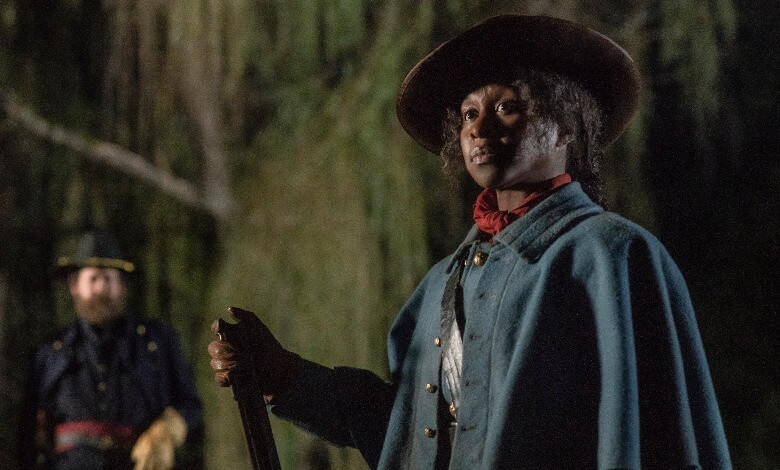 Americans just wrapped another Black History Month celebration, marking renewed attention to abolitionist and civil rights icon Harriet Tubman.
Some honored her legacy by watching "Harriet," available now on Blu-ray and streaming services.
If you haven't seen the 2019 film, you might be surprised to know it's a rare example of Hollywood explicitly portraying the Christian faith of a historical figure.
Too often, liberal filmmakers show their uneasiness with faith and strip this aspect out of movie biographies.
But not "Harriet."
HARRIET | Official Trailer | Now Playing
The antebellum-era story showcases Tubman's incredible escape from slavery in Maryland and her part in freeing slaves via the Underground Railroad. Exact numbers vary, but historians believe she made 13 trips back into slave states and personally rescued at least 70 people. During the Civil War, she outdid herself, leading 150 African-American soldiers down the Combahee River in South Carolina. In that raid, 750 slaves were freed from plantations.
Through it all, Tubman was guided by her faith.
"Harriet" star Cynthia Erivo, who earned a Best Actress nomination for the role, appeared on "CBS This Morning" and talked openly of Tubman's Christian beliefs and the impact it had on playing the title character.
"One thing that was really wonderful about learning about Harriet is that she had a deep connection to her spirituality…. I guess that gave me the space to look at mine and be a bit braver with my faith," Erivo said.
Cynthia Erivo and Leslie Odom Jr. talk "Harriet"
Co-host Tony Dokoupil wondered what surprised the actress the most about Tubman's life.
"It was really her faith, what she believed were God's directions to the way she needed to go. I didn't know that was such a huge part of her story," the actress said.
In an interview with Slate.com on October 30, 2019, "Harriet" director Kasi Lemmons recounted how Tubman's faith played such a critical role in her heroism.
"She was driven and fortified by a belief that this was God's work…. God told her which way to turn, and God showed her the way," Lemmons told the site.
Tubman biographer Kate Clifford Larson consulted on the movie and told Christianity Today that the abolitionist "trusted God and followed what she heard. Her faith sustained her through her darkest hours of fear, hopelessness, and loneliness."
"Stand Up" - Official Lyric Video - Performed by Cynthia Erivo
If you haven't seen "Harriet," you could be forgiven for not knowing any of this.
Despite Erivo's discussion of her own belief in God, the film wasn't marketed as a "Christian movie." It was simply a true story of a heroic woman of faith. In a more balanced Hollywood, that wouldn't be cause for surprise.
In the 1869 book "Harriet: The Moses of Her People," Tubman told author Sarah Bradford why she kept risking her own life to free others:
"There was one of two things I had a right to, liberty or death. If I could not have one, I would have the other. For no man should take me alive. I should fight for my liberty as long as my strength lasted, and when the time came for me to go, the Lord would let them take me."
Many young people are exposed only to the negative side of American history, if they're taught it at all. So, parents should take films like Harriet as an opportunity to introduce their children to heroes they might not know. Tubman was a brave, gun-toting, devoutly Christian woman who repeatedly risked her own life to save and free others. This movie honors a life of service and of profound faith.
---
Scott Whitlock is the associate editor for NewsBusters.org.