Interviews
Cynthia Erivo: Sharing Harriet Tubman's Faith Came Naturally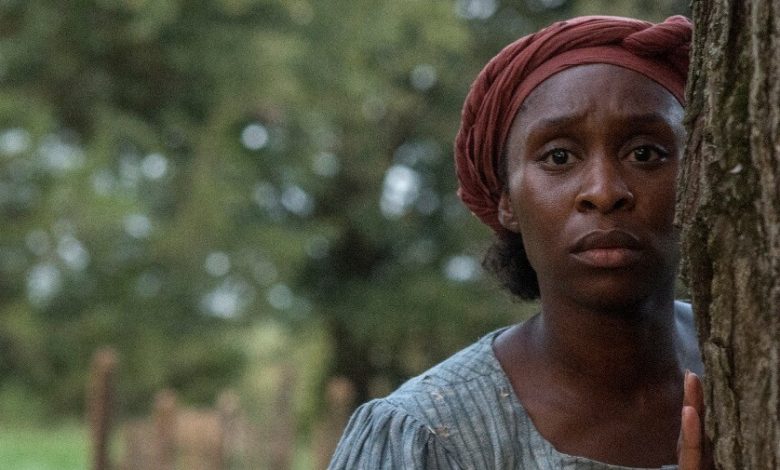 Cynthia Erivo often biked up to two hours before arriving on set to channel Harriet Tubman's physicality for "Harriet."
Capturing Tubman's faith, though, came naturally.
"I do have faith … I believe in God," says Erivo, who plays the title character in one of the Fall's most anticipated films. "It's about digging into my own beliefs and understanding that there's a way to communicate that to people."
Tubman, who saved many slaves with her work on the Underground Railroad, said she received messages from God throughout her life. That gave Erivo all the creative license she needed.
"It's a true thing about her … we don't need to guild it in any way," Erivo says. "I don't think, for her, it was a huge, special occurrence. It was happening to her often … it's how she lived, it was the norm for her."
HARRIET | Official Trailer | Now Playing
Erivo, the Tony winner who made a memorable screen splash in last year's "Widows," wanted to do more than introduce Tubman's journey to audiences. She hoped to reveal the American icon as a person, a woman and a wife.
"We hadn't seen the humanity in her yet, her womanhood. I wanted to make sure people saw that," she says.
Audiences have waited a long time for a full-scale Tubman biopic. Erivo thinks the film, ppening Nov. 1, offers some fresh surprises despite Tubman's public legacy.
"She's much younger than what we've seen … and people may be surprised to learn she was a general," she says.
RELATED: 'Minty' Turns Harriet Tubman Into Full Blown Action Heroine
The real Tubman's life could fill a half-dozen biopics. Araminta Harriet Ross, or "Minty" as her parents called her, was born into slavery before escaping her master's clutches as an adult. She traveled nearly 90 miles to Philadelphia where she became a free person at long last.
She couldn't forget the friends and family still enslaved back home, though. She began rescuing as many as she could as a conductor in the Underground Railroad. The unofficial network, which included former slaves, whites, Quakers and members of the African Methodist Episcopal Church, saved hundreds slavery's clutches.
Tubman went on to serve in the Union Army during the American Civil War, first as a cook but later as a scout and spy.
Harriet | Focus Features https://t.co/tUEkBYd7Ws

— van caldwell (@wvcaldwell) October 21, 2019
Virtually every part of Tubman's story begs for a big-screen adaptation. Hollywood flirted with a Tubman feature for years, most recently with Viola Davis set to star. Davis blamed racism for the story's unfathomable delay.
Erivo sees "Harriet" and other Hollywood projects as sign of true change within the artistic community.
"I do think there is a shift toward diversity in film. However, real diversity starts and will be realized when more women like this are in central roles," she says of "Harriet"-like productions. "That's the thing we're sort of lacking."
"There's definitely change happening," she adds.
"Stand Up" - Official Lyric Video - Performed by Cynthia Erivo
The British-born Erivo is suddenly brimming with film and TV projects. Following "Harriet" she'll appear as Aretha Franklin in the Nat Geo anthology series "Genius" and co-star with Orlando Bloom in the feature film "Needle in a Timestack."
For now, she'll be happy if "Harriet" leaves a cultural mark on audiences. Younger crowds in particular could use some guidance, and inspiration, she says.
"It doesn't matter how small you think you are," says Erivo, who is roughly the same modest height as Tubman was. "She made it 100 miles to freedom at a very young age, she was in her 20s when it happened … I want people to see that and use it as an example, to find the courage to be the change they want to be."