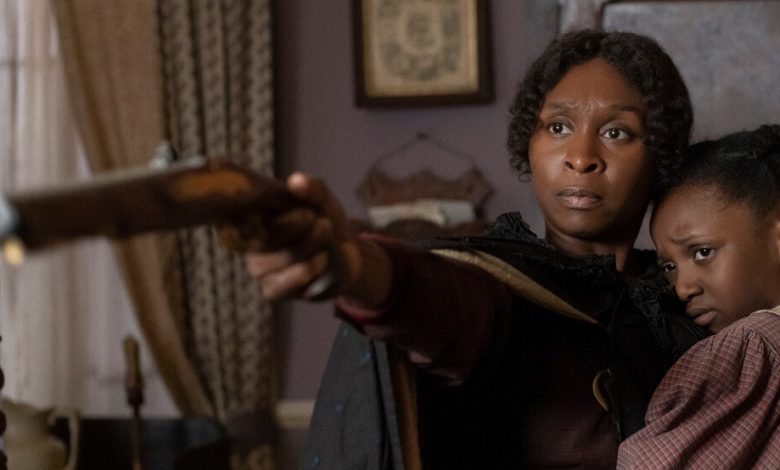 It's hard to shake the buzz any given project attracts prior to release.
You have to cover your ears, close your eyes and avoid social media to engage with a film on a pure level in 2019.
"Harriet" hits theaters with a similar problem.
The life and times of Harriet Tubman proved so revolutionary, so heroic, that any film about the Underground Railroad conductor is immediately compared to her legacy. Even worse? This is the first big budget Hollywood production focusing exclusively on her remarkable life.
What took studios so long?
From that unfair lens, "Harriet" can't help but disappoint. The film itself is well crafted, with a sterling lead performance by Cynthia Erivo and a faithful telling of Tubman's bravery.
What's missing? The kind of creativity the best of biopics explore.
HARRIET | Official Trailer | Now Playing
Erivo, last seen in 2018's "Widows," stars as a slave married to a free man. She's known as MInty, and while she wants to start a family she won't bear children unless they're born free.
Her slave master won't allow that, so she plots a near-impossible escape. Never tell this free, fierce woman the odds. Once free, she meets a Philadelphia-based abolitionist, William Still (Leslie Odom, Jr.) and starts plotting ways she can help those she left behind.
RELATED: Erivo Shares Why 'Harriet's' Faith Journey Came So Naturally0
Harriet, the name she chose as a free woman, shares a one-dimensional bond with Odom's character, a symptom of what ails the biopic.
You can't do that … it's too dangerous, he cries whenever she leaves the safety of the Northern territory to save old friends and family members.
Oh yeah? Just try and stop me!
At it's most elemental, "Harriet" is like a high school adaptation of the Harriet Tubman story. And that isn't good enough. The material here is certainly deferential to Tubman's bravery, but where are the deeper reflections on her heroism? Did she sit alone at night and worry her bravery could get her killed?
This is a boilerplate look at a legend, when Tubman demands something far greater, more profound.
"Stand Up" - Official Lyric Video - Performed by Cynthia Erivo
None of this is Erivo's fault. The Tony winner embodies Harriet's stoicism and, more importantly, her soul with a star's sense of proportion. Still, you can tell when the production is gearing up for A Big Speech moment, something you shouldn't be able to spot from space.
We also see Harriet mourning for lost family members, for relationships broken beyond repair. What's missing? Their initial bonds, the minor moments that would make us weep for her losses.
"Harriet" will inform a generation of movie goers about Tubman's tireless heroism. It just can't come close to the title character's legacy.
HiT or Miss: Film buffs will be disappointed that "Harriet" isn't as luminous as the legend.