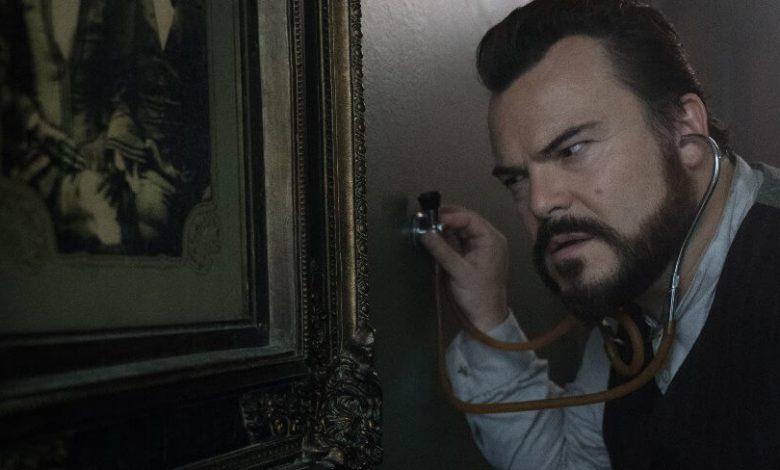 Eli Roth might be the last director you'd pick to adapt John Bellairs' "The House with a Clock in Its Walls."
The man who gave us "Hostel," "The Green Inferno" and the new "Death Wish?" Surely you have the wrong auteur for this 1973 kiddie classic.
Roth proves a pragmatic choice all the same. In fact, the film flirts with an instant classic status. An exhausting finale and one too many scenes pandering to a child's easily amused funny bone mar the  PG romp.
The House with a Clock in Its Walls - Official Trailer 2
Youg Lewis Barnavelt (Owen Vaccaro) moves in with his eccentric Uncle Jonathan (Jack Black) after the death of the lad's parents. Jonathan's home is a sprawling mansion with oodles of secrets, a hint of magic and a cantankerous chum (Cate Blanchett) who can't stop bickering with the uncle.
It's a perfect fit for Lewis, a loud and proud eccentric who wears aviator-style goggles to school. Slowly, the boy learns the truth behind both the mansion and Uncle Jonathan's peculiar moods. Only Lewis' curiousity could spell doom for this newly christened "family."
FAST FACT: Author John Bellairs started out penning stories for adults, including a Catholicism spoof called "Fidgeta and Other Parodies," before seguing into kiddie literature.
Roth concocts scenes meant to delight both young and old, and he's a natural at it. The laugh lines land while we get to know the film's colorful characters.
The screenplay  delivers, too, with relatable exchanges and fine banter between Black and Blanchette. Give these two a road trip comedy — stat.
The spooks start to pile up mid-movie, and they're certainly not for the youngest members of the family. Roth isn't kidding around, even if the PG rating holds his baser instincts back.
Then we're reduced to smirking at potty humor, Nickelodeon approved sliming and a crush of needless FX. It's still an invigorating ride, a kiddie horror primer that doesn't forget adults may be watching, too.
There's something gently affirmng about Lewis, a lad who doesn't flinch at danger or the chance to cause mischief. He's flawed but formidable, and young Vacarro brings those elements out without any child actor gimmicks.
Black evokes his usual theatrics without overshadowing his character's compassion for the suddenly orphaned boy in his home. With every movie Black proves we underestimate him at our own peril.
A few of the scares in this "House" are cheap by design, another way to inculcate youngsters to the glories, and pitfalls, of horror fare.
HiT or Miss: "The House with a Clock in Its Walls" is a first-rate introduction to horror films for the pre-teen set. Their parents will be more than happy to sbare the lesson.