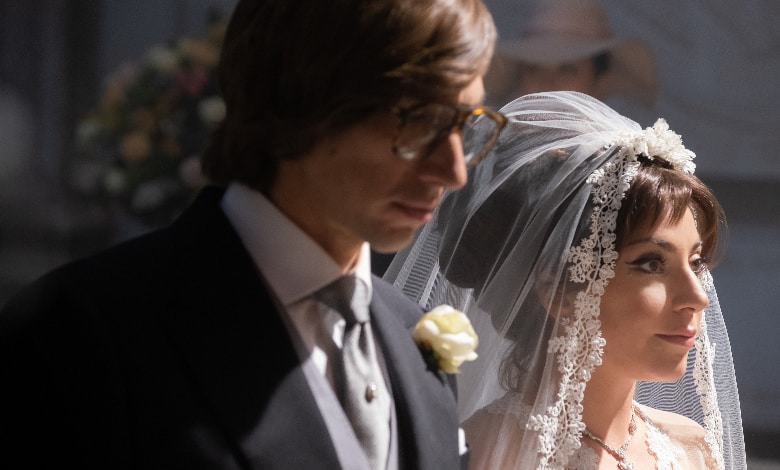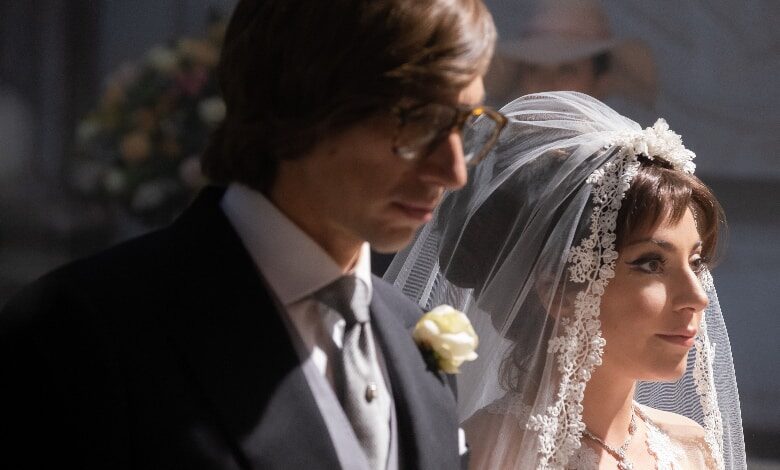 Lady Gaga's second major screen role proves "A Star Is Born" was no fluke.
It's also shrewd that the pop star didn't line up a half-dozen projects since her "Born" awakening three years ago. Most breakout actors would have done just that, and it's tough to blame them given how brutal Hollywood can be.
Instead, she waited until "House of Gucci" came along.
She still discovered something even the best actors eventually learn. A flashy concept, talented co-stars and a veteran director aren't enough to save an anemic script. "Gucci" is neither campy nor crisp enough to deserve its awards season buzz.
Lady Gaga isn't to blame, but we leave the film wishing she had been even more patience between projects.
HOUSE OF GUCCI | Official Trailer | MGM Studios
The singer stars as Patrizia Reggiani, a woman of modest means who snags the attention of fashion royalty. That's Adam Driver as Maurizio Gucci, a character who never comes together despite the film's unwieldy running time – two hours and 37 minutes.
Brutal.
The two fall in love against the wishes of Papa Gucci (the great Jeremy Irons), who sees Patrizia as beneath his son's social status.
He has a point. A better film might foreshadow Patrizia's survival instincts and cunning. Instead, our first glimpse of her reveals a woman who can barely hold a conversation with people outside her social stratum.
But wed they do, and Irons' Rodolfo cuts his son out of Gucci, Inc.
RELATED: Ridley Scott's 'Last Duel' Is a Major Misfire
Enter Uncle Aldo (Al Pacino, giving precisely the performance you expect), who welcomes the new couple into his arms, allowing them back into the Gucci fold.
But what is that fold, exactly? Why don't we luxuriate in the style, the artistic splendor, befitting a family like the Guccis? Director Ridley Scott isn't interested in those textural trappings. Instead, he's agog at the machinations of the family in play, and yet they never fully engage us. We see double crosses and amoral posturing, but it's not as seductive as it sounds.
Darn.
Lady Gaga, Adam Driver Open the Doors to House of Gucci | Rotten Tomatoes
The "House of Gucci" trailer suggests a campy story, while the marketing promotes the film's Oscar chances. Neither proves accurate.
Some characters fall into the former category, like Jared Leto's turn as Paolo, Uncle Aldo's ne'er do well son. Yes, that's the Oscar winner sporting a bald head and meaty frame, gnawing more scenery than Pacino.
You heard that right.
He's still a hoot, and had his cast mates followed his lead "House of Gucci" might have been the year's guiltiest pleasure.
Instead, we're left to track the family's tumultuous history, bedecked with on-the-nose musical choices that give a sub-Scorsese feel to the proceedings. Scorsese films aren't flawless, but they're rarely dull.
This "House" is just that in the third act, and it's never quite clear what theme Scott is eager to share. Anyone familiar with the Gucci tragedy knows who the villain will be here, but the story's tone rarely suggests "Gucci" is piling on the killer.
View this post on Instagram
It's also maddening to see Driver, a talented star who soared above the pathetic "Star Wars" trilogy, fail to bring his character into focus. The actor sports a silly, sophomoric grin for much of the film's running time, a bizarre choice that undermines Maurizio at every turn.
Lady Gaga captures her character's ruthless side and appetite for success. It's a fine performance, but it's one that should ripen as the third act approaches. Instead, it becomes a caricature.
She even gets involved with a shady psychic (Salma Hayek) while dueling with someone who could undermine her marriage.
There's a rich biopic waiting to be told about the Gucci clan. Better yet? An over the top parody using the family as it creative DNA.
"House of Gucci" is neither, and that's a shame.
HiT or Miss: "House of Gucci" can't decide what it wants to be, leaving us to marvel at the starry cast and wish for a better film.