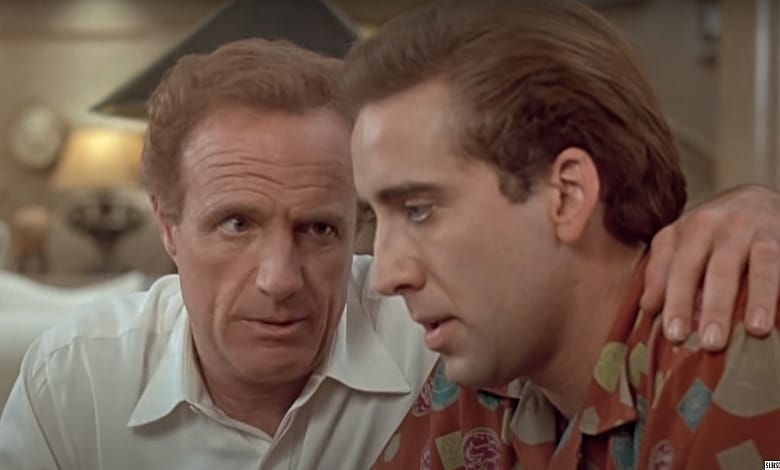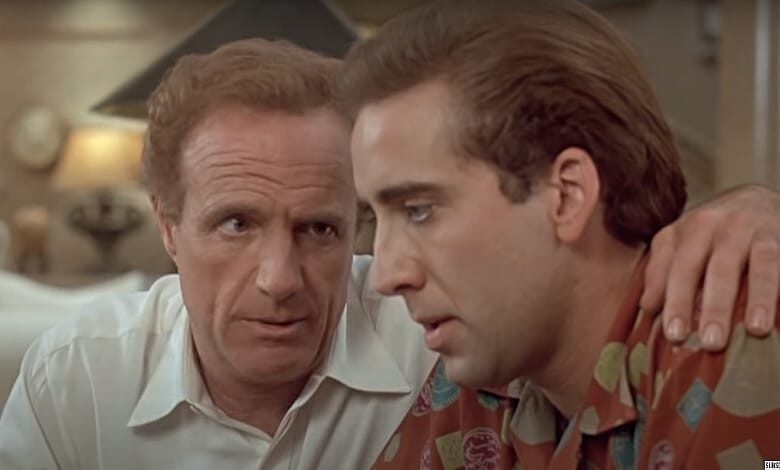 The recent loss of James Caan at the age 82 inspired hundreds of articles recalling his work in "The Godfather" (1972), "Rollerball" (1975), "Thief" (1981) and "Misery" (1990).
To that astonishing list of achievements, I'd add "The Rain People" (1969), "For the Boys" (1991) and "Flesh and Bone" (1993). Nevertheless, as we review Caan's long list of great works, few ever note that, in addition to being such a dynamic dramatic actor, he was also really funny.
Case in point: "Honeymoon in Vegas," where he essentially got to play Sonny Corleone, his iconic character from "The Godfather," in a comic setting. It's the same way Marlon Brando got to send up Vito Corleone in "The Freshmen" (1990).
Both "The Freshman" and "Honeymoon in Vegas" were both written and directed by Andrew Bergman, an underrated comic maestro.
Honeymoon in Vegas Official Trailer #1 - Nicolas Cage Movie (1992) HD
Bergman's "Honeymoon in Vegas" (1992) begins like a melodrama, then immediately shifts into a deadpan farce. We meet our hangdog protagonist, Jack, played by Nicolas Cage, who is at the bedside of his dying mother (the late, always great Anne Bancroft).
A genuinely dramatic moment becomes cartoonish when Bancroft's controlling mother demands her son remain single forever, then dies. Cage bellows, "I promise I won't get married!" It's not the last time Cage screams his punchlines.
RELATED: 19 UNFORGETTABLY FUNNY 'RAISING ARIZONA' QUOTES
The opening credits are a cartoon, a popular touch at the time. Think "Ruthless People" (1986), "Mannequin" (1987), "Honey, I Shrunk the Kids" (1989) and the Peter Sellers-less Pink Panther installments.
Jack eventually flies Betsy (Sarah Jessica Parker) to Las Vegas, where he assures her that he'll marry her, but he drags his feet throughout the day. Betsy senses this and encourages Jack to partake in a friendly poker game being held by a professional gambler named Tommy Korman (Caan).
Jack plays poker while Betsy is outside in the pool for such a long time, you'd assume she's suffered a heat stroke.
We know Korman has fixed the game and is trapping Jack into letting him "borrow" Betsy for a weekend. Before we get into the dubious premise, lets discuss the colorful supporting cast.
There's a running gag with a character whose intro line is, "My wife is having an affair with Mike Tyson." He's played by Robert Costanzo, (he was Arnold Schwarzenegger's work buddy in "Total Recall."
These scenes are a cracked spin on the Jack Nicholson/Burt Young opener of "Chinatown."
Honeymoon in Vegas (1992) - The Poker Game Scene (4/12) | Movieclips
John Capodice (a character actor I grew up knowing as the face of Poli-O string cheese) plays a dedicated dentist. "Niko" is Danny Kamekona, Sato of "The Karate Kid Part II" (1986) and the character is a nice response to the stereotypical expectations we assume the role would bring.
Ditto Pat Morita's hilarious turn, playing a con man who pretends to be a clueless local to stump Jack's attempts to reunite with Betsy. Morita is speaking pidgin English and racks up the laughs but without resorting to stereotypical tropes.
"Mahi" is sharp – I would have welcomed an entire movie of Cage and Morita.
Yes, that's Bruno Mars in a cameo – it was unforgettable in 1992 and now is, oddly, the least interesting thing he's accomplished in his amazing career. Then there's Caan, who never plays any of this for a laugh, which is why he's so funny.
RELATED: WHY WE DIDN'T NEED A NEW CUT OF 'GODFATHER III'
The Kauai portion is exquisite, with the camera flying to the shore while Willie Nelson's ravishing "Blue Hawaii" plays. Arriving in theaters during July/August of 1992, the Kauai portion created nervous, unintentional laughter in the Maui movie theater where I saw this on opening night, as Hurricane Iniki (which famously trashed the island and interrupted the filming of "Jurassic Park") was going on.
"Honeymoon in Vegas" mocks the outsider/mainlander perspective towards Hawaii. Cage's line, "There's sections of Kauai" speaks to the tourist ignorance of a fleeting awareness of Hawaii not being anything like "Gilligan's Island" or the setting of an Elvis movie.
Then Peter Boyle shows up and ruins how much I love this portion of the movie. His "Chief Orman" is a puzzle to me – is the character another grifter who was hired to take Jack's time, an insane white man who thinks he's a Hawaiian chief living in a shack or does Boyle think he's playing a Polynesian?
I don't know. I hate this part of the movie.
FAST FACT: "Honeymoon in Vegas" snared a respectable $35 million at the U.S. box office in 1992. The year's biggest smash? "Batman Returns ($162 million).
As for the iffy premise, it's chaste, at least until the moment when Korman tells Betsy, "I like you better au naturale." Is he saying that to be cute or did they recently sleep together, and the movie just isn't showing or telling us?
Except for this moment, Bergman's screenplay wisely voices what the audience is thinking. When Parker cries, "You took me to Vegas and turned me into a whore," the line hits because, yes, it's funny, but she's also right.
Adrian Lyne's slick "Indecent Proposal" (1993) arrived just months later. That film took this premise seriously and managed to romanticize the concept.
Indecent Proposal (1993) Official Trailer #1 - Demi Moore Movie HD
Here, we're obviously rooting for Jack to get his act together and rescue Betsy from Korman, who doesn't reveal himself to be a truly rotten creep until his final minutes of screen time.
"Indecent Proposal," on the other hand, presented Demi Moore having to choose between her husband, played by Woody Harrelson, or the millionaire who offers a $1 million for a night with her, played by Robert Redford; in that film, we're rooting for the latter, as he's suave, sophisticated upgrade from her husband.
"Honeymoon in Vegas" may be a comedy but, unlike "Indecent Proposal," it's not a complete fantasy.
This arrived during the time the U.S. was still deep into their Elvis mania (which has been somewhat reignited, thanks to Baz Luhrman's recent "Elvis").
"Honeymoon in Vegas" was in the company of the highly rated TV movie "Elvis and Me," the "Elvis" TV series (with Michael St. Gerard as The King), the Elvis postage stamp and the nonstop reports from the cover of grocery store scandal magazines of Elvis sightings.
Nicolas Cage runs off with Laura Dern while doing his best Elvis impression: an appreciation of 'Wild at Heart.' https://t.co/IoZ66bvaww

— Film School Rejects (@rejectnation) May 31, 2022
If you count "Wild At Heart" (1990), then this is Cage's second film as Elvis. Also, the scene of Cage running down the Vegas strip is a strange precursor to "Leaving Las Vegas" (1995) and, weirdly, even "Con Air" (1997).
There's an odd synergy to many of Cage's films.
The biggest contrivance here is one I caught even the first time I saw this – how on Earth does the announcer at the Vegas show (it sounds like Don Pardo) know to call Jack's name, let alone at a perfectly timed moment, when Betsy and Korman can hear it?
It doesn't matter, as it at least gives us one of the funniest lines, as Jack reunited with Betsy, who is dressed like a Vegas showgirl (for reasons too contrived to explain) and Jack innocently asks, "Did you get a job here?"
As Cage eras go, this was an interesting time for him. His stint as a quirky character actor ("Birdy," "Raising Arizona," "Peggy Sue Got Married" and "Wild At Heart") gave way to his romantic comedy phase (this movie and "It Could Happen to You" and the cutesy "Guarding Tess").
He then embraced his serious side (his Oscar-winning turn in "Leaving Las Vegas") before a sudden immersion into big action movies ("Con Air," "The Rock" and "Face/Off").
He managed a few prestige dramas in between.
It says much about Cage's career that he once made a movie where he jumped out of a plane dressed as Elvis Presley, wearing a jump suit full of Christmas lights, and it's among the most mainstream films of his career.
Bruno Mars played Little Elvis in HONEYMOON IN VEGAS. pic.twitter.com/RTpaKcU3dl

— Isaac Feldberg (@isaacfeldberg) March 27, 2021
Caan, on the other hand, made other comedies, like the unfortunate "Mickey Blue Eyes" (1999) and the holiday classic "Elf" (2003); the latter performance works because Caan isn't playing for laughs but naturally connects to what makes the character funny.
It's the same reason he's so good in "Honeymoon in Vegas" and among the reasons this looney treasure allows Caan's no-nonsense performance to give it some real comic bite.