Industry News
Opinion
Hollywood's Times Up Scandal Just the Beginning
Will Witherspoon, Larson and Schumer address group's shoddy report card?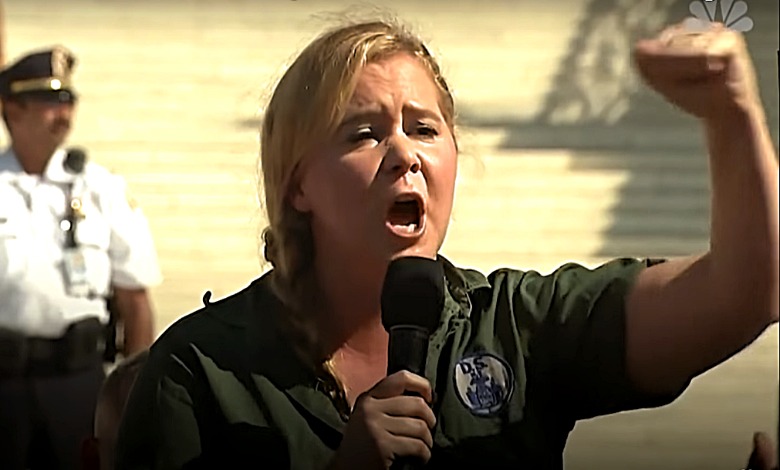 Some sexual harassment cases are more problematic to Hollywood than others.
We learned that early in the 2020 presidential campaign. Joe Biden, a potential front runner and the future nominee, entered the race under a cloud of abuse suspicion.
We've all seen the images of Biden sniffing younger women and making others incredibly uncomfortable. Even late night comedians, loathe to mock Democrats in the modern era, took him to task for it (before he nailed down the nomination earlier this year and they fell silent).
Then, former Biden staffer Tara Reade alleged the then-Senator had physically assaulted her in 1993.
The MK Interview: Tara Reade
The same Hollywood stars who railed against similar allegations against both Brett Kavanaugh and Donald Trump stood down when Biden's accusations flared up.
Alyssa Milano's tap dancing on the subject proved painful to watch, but at least she broached the issue. Many other celebrities ignored it entirely, and the same media that dragged its feet on Reade's credible allegations for weeks, and weeks, allowed that to happen.
Then again, these same stars haven't said much, if anything, about the sexual assault allegations against Virginia Lt. Gov. Justin Fairfax, a prominent Democrat with his eyes on the governor's mansion.
Nor have they risen up to criticize former President Bill Clinton, whose sexual affair with an intern epitomizes the male power dynamic in disgusting action.
Monica Lewinsky Speaks Out On MeToo Movement And Clinton Scandal | TODAY
Why? It seems Hollywood stars stand down when the politician in question has a "D" next to their name.
Now, the legal group formed in the wake of the Harvey Weinstein scandal is under serious attack, and it's a self-inflicted wound. The New York Post's exclusive report reveals the Time's Up Foundation, featuring prominent board members like Reese Witherspoon, Brie Larson and Amy Schumer, gave very little cash out to the people it's meant to help.
The organization, which is comprised of the Time's Up Foundation and Time's Up Now Inc., raised $3,670,219 in 2018, its founding year, but spent $1,407,032 on salaries and only $312,001 on the Time's Up Legal Defense Fund for people who have experienced sexual harassment.
Charity watchdog groups such as Charity Navigator recommend that non-profits spend 75 percent of their revenues on their mission and 25 percent on administration. Time's Up spent 38 percent on salaries alone.
It gets worse.
[Former CEO] Lisa Borders … managed to pull in $342,308 for her salary.
The Chief Marketing Officer, Rachel Terrace, drew a salary of $295,000 for her efforts during the organization's first year.
And treasurer Rebecca Goldman drew a salary of $255,327.
Naturally, the blockbuster report has yet to get noticed by the usual far-left Hollywood outlets like Variety and The Hollywood Reporter.
RELATED: What Hollywood's MeToo Activists Said About Justice Kavanaugh
More importantly, where are Witherspoon, Larson and Schumer? What about Shonda Rhimes, the prolific TV producer who serves as the group's co-secretary? What about Time's Up board members Ashley Judd, Eva Longoria and Jurnee Smollett?
What about the 300 celebrities who helped sparked the group's founding, including:
Amy Poehler
America Ferrara
Angelia Huston
Margot Robbie
Emily Blunt
Geena Davis
and many, many more
Do they have a problem with the group's financial structure? Are they concerned Time's Up doesn't help as many women as it could or should? Will they be using their celebrity platforms to address the issue?
More importantly, will other Hollywood reporters press the stars on these vital questions?
Stay tuned.